The US has seen more than 52,000 new Covid-19 cases in the last 24 hours, a tally by Johns Hopkins University showed, a new one-day record as infections surge around the country.
The Baltimore-based university's tracker showed 52,898 more, bringing the total number of cases since the pandemic reached the US to 2,682,270.
The university also recorded a further 706 fatalities, bringing the total death toll to 128,028.
New daily case numbers have hovered around 40,000 in recent days, with Johns Hopkins recording 42,528 new infections one day earlier.
Spikes across southern and western states are driving a surge in national infections.
Texas, which again broke its daily Covid-19 record with over 8,000 new cases, joined Florida and California in closing some beaches for the upcoming 4 July holiday weekend.
Apple announced it would close another 30 US stores, half of them in California.
California suspended indoor dining at restaurants in Los Angeles and several counties, while New York scrapped plans to allow restaurants to seat customers inside from next week.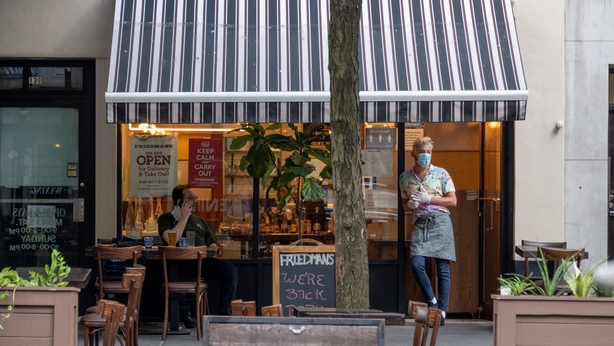 US President Donald Trump reiterated his belief that the contagion will "at some point ... sort of just disappear, I hope".
But, Mr Trump, who has yet to be seen in public wearing a face mask during the pandemic, added he would have "no problem" doing so.
With over 10 million known infections worldwide and more than 500,000 deaths, the pandemic is "not even close to being over", the World Health Organization has warned.
Data provided by the UN health agency for the seven days from 25 June to 1 July showed the highest number of new daily cases ever recorded came on 28 June, when over 189,500 new cases were registered worldwide.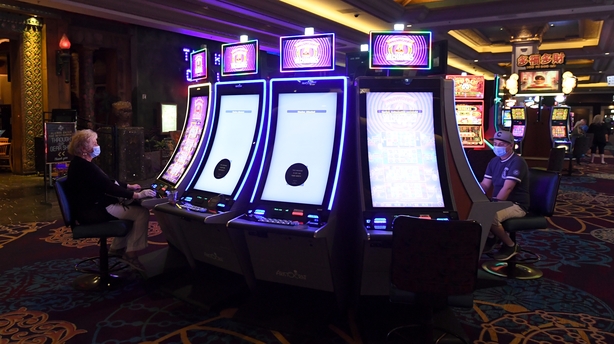 Leading American infectious disease expert Dr Anthony Fauci has warned that the US risks a greater outbreak of coronavirus after it failed to lock down as effectively as countries like the UK.
He told BBC Radio 4: "What we have seen over the last several days is a spike in cases that are well beyond the worst spikes that we have seen.
"We have got to get that under control, or we risk an even greater outbreak in the United States."
Asked why the increase was happening, he said: "When you look at the fact that we never got things down to base line where so many countries in Europe and the UK and other countries did, they closed down to the tune of about 97% lockdown.
"In the United States, even during the most strict lockdown, only about 50% of the country was locked down.
"That allowed the perpetuation of the outbreak that we never did get under very good control."
---
---
According to the United Nations, the coronavirus crisis could cost global tourism and related sectors from $1.2 to $3.3 trillion in lost revenue.
Parts of the Australian city of Melbourne have seen sharp rises in infections, with new stay-at-home measures being introduced.
The Palestinian Authority announced a five-day lockdown across the West Bank after a surge in confirmed cases.
The Pan American Health Organization has warned that the death toll in Latin America and the Caribbean could quadruple to more than 400,000 by October without stricter public health measures.
Brazil has topped 60,000 deaths from the coronavirus after recording more than 1,000 fatalities over the last 24 hours, the health ministry said.
The South American country has suffered the largest number of daily deaths globally for the last week, and is the second worst affected nation in the world for both cases and fatalities after the US.
Brazil is showing no signs of reducing either its number of daily cases or deaths.
With more than 46,000 new cases, the country of 212 million now has 1.44 million people infected, although analysts believe the true figure is much higher.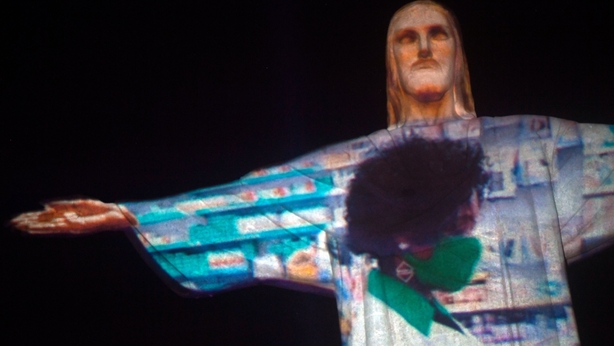 The largest number of deaths have been in the most populous state, Sao Paulo, with 14,700, followed by Rio de Janeiro, with more than 10,000.
Rio's death rate of 584 per million inhabitants is more than twice the national average of 284.
The northeastern state Ceara has been even worse hit with 673 deaths per million, putting it on a par with the hardest hit countries in the world.
Elsewhere, India's coronavirus infections have surpassed 600,000, with 17,834 deaths, as authorities battled to contain the pandemic while easing lockdown rules, officials and the health ministry said.
The increase presents a severe challenge for India's strained medical capacity and overburdened health system.
An easing phase called "Unlock 2" was announced on Monday, allowing more economic activities to resume even as some densely populated containment zones stay under lockdown.
17 Covid-19 vaccines at human trial stage
There are 145 Covid-19 vaccines in development across the world, with 17 currently in human trials, according to the head of the School of Life Sciences at the University of Nottingham.
Professor James McInerney said he does not see a vaccine being approved before the end of the year, but some research teams are optimistic it can be done.
Speaking on RTÉ's Morning Ireland, he said he has never, in the history of science, seen so much international cooperation and sharing of information.
Yesterday, it was reported that a vaccine developed by BioNTech and Pfizer was showing some potential in early-stage human trials.
Prof McInerney said the US government is putting billions of dollars into producing industrial quantities of untested vaccines so they can go to market quickly if human trials are effective.
He said scientists in Oxford remain confident that a vaccine could come on stream before the end of the year.