US Secretary of State Mike Pompeo said he expected a solution "in the coming weeks" that would allow travel to restart between the United States and Europe.
His comments came as the World Health Organization warned that the epidemic remained "intense" in the Americas while White House adviser Dr Anthony Fauci said the next two weeks would be "critical" in the US battle to suppress Covid-19.
Travel has been largely banned between the US and the EU since March due to the coronavirus outbreak.
"We have to make sure that we have all of the elements in place to reopen travel between the EU and the United States," said Mr Pompeo.
"I'm very confident that in the coming weeks, we'll figure that out."
However, the New York Times reported that the European Union was considering blocking US travellers as it reopens its borders to tourism due the continuing high number of infections in the States.
The WHO today said it expected coronavirus cases to hit 10 million worldwide in the next week, as it warned the virus was yet to peak in the Americas.
"In the first month of this outbreak, less than 10,000 cases were reported to WHO. In the last month, almost four million cases have been reported," WHO chief Tedros Adhanom Ghebreyesus told a virtual press conference.
"We expect to reach a total of 10 million cases within the next week."
Coronavirus has killed at least 477,500 people and infected nearly 9.3 million others since emerging in China last December, according to a tally from official sources compiled by AFP.
The WHO said that nearly half of all Covid-19 cases globally can be found in the Americas, and the numbers continue to climb, regional director for the Americas, Carissa Etienne, said.
As of 23 June, there have been more than 4.5 million Covid-19 cases and 226,000 deaths reported in the Americas, she said in a virtual briefing from Washington.
WHO emergencies director Michael Ryan warned that the virus was still raging in the Americas and needed a very aggressive response from governments to suppress the spread.
"The epidemic in the Americas, in general, is still intense. It's particularly intense in Central and South America," he said.
"We've seen a steady and worrying continuation of trend, with many countries experiencing between 25% and 50% rise in cases over the last week.
"Unfortunately, the pandemic for many countries in the Americas has not peaked," he said, and was "likely to result in a sustained number of cases and continued deaths in the coming weeks".
---
---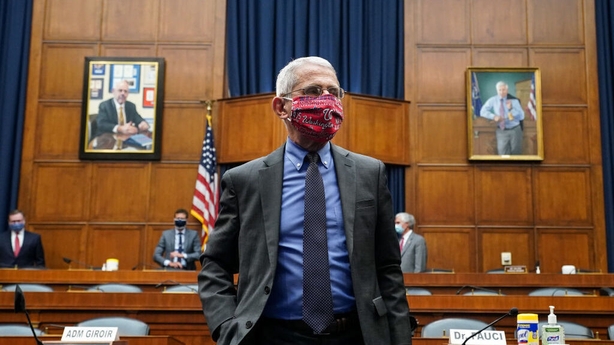 As coronavirus infections surge across large parts of the United States, White House adviser Dr Anthony Fauci warned the next two weeks would be "critical to our ability to address ... surgings" in Florida, Texas and other states.
The US has already recorded more deaths than any other nation, with nearly 800 more fatalities yesterday taking its toll past 121,000.
However, President Donald Trump, whose handling of the crisis has been widely criticised as erratic, is determined to fast-track efforts to restore normality.
He continued to stoke controversy, doubling down on weekend comments he wanted to slow testing because so many confirmed infections made the United States look bad.
"I don't kid," Mr Trump said, after a White House official described his initial comments as just a joke.
Beaches in New York City will be open to the public for swimming ahead of Independence Day on July 4, after partially being reopened for Memorial Day weekend celebrations last month, Mayor Bill de Blasio tweeted.
The mayor confirmed media reports that the city's beaches would officially reopen next week.
The rumors are true: NYC beaches will open for swimming on July 1.

Let's keep playing it safe: social distance & face coverings, even at the beach!

— Mayor Bill de Blasio (@NYCMayor) June 24, 2020
New York has reported a total of 217,742 coronavirus cases as of yesterday, and 22,343 dead.
Meanwhile, in Brazil, where President Jair Bolsonaro has flouted containment measures and described the virus as a "little flu", is officially the worst-hit country after the United States.
More than 1,300 people were confirmed to have died of the virus in Brazil yesterday, after a federal judge ordered Mr Bolsonaro to wear a face mask in public.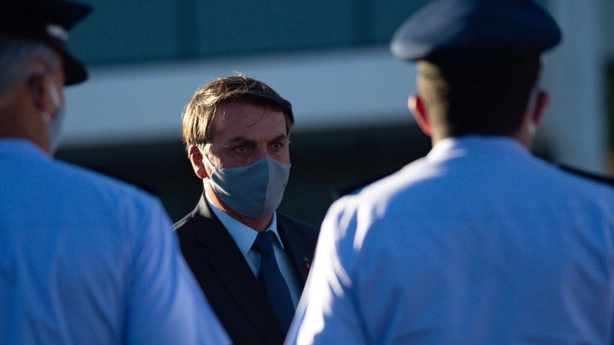 "The president has a constitutional obligation to follow the laws in force in the country, as well as to promote the general welfare of the people," the judge wrote.
Germany yesterday reimposed lockdowns on more than 600,000 people following a cluster of infections at an abattoir, while world men's tennis number one Novak Djokovic tested positive after hosting an exhibition tournament in the Balkans.
Portugal also imposed new restrictions in and around its capital Lisbon.