A body representing people with disabilities has said the Government must act urgently to provide educational supports for children with special needs.
Inclusion Ireland said the lack of schooling and other supports may cause regression in some children.
They say particular help will be also be required for children who can't return to school due to their serious medical conditions
Jack McNiffe was born with down's syndrome, a rare auto inflammatory disease and has several other complex medical needs.
The 15-year-old attends a special school near his home in Ardclough in Co Kildare but his mother Aisling says she's unsure when he will be able to go back to school.
Jack spent time in ICU last year and last Christmas in hospital, and Aisling has said that with Covid-19 it is impossible to know when it will be safe for him to return to the classroom.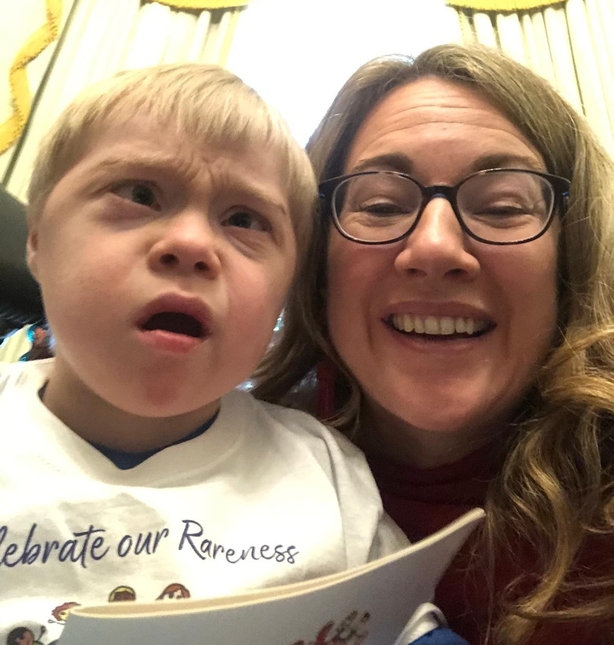 As the nurses who provide home care to Jack also work in hospital, they can no longer call to his home. Other medical therapies and respite are also unavailable to the family right now and going outside is fraught with hazards because of Jacks vulnerability.
Aisling describes the family's circumstances as lonely and uncertain, and says Jack, who suffers from pain, is affected physically and emotionally.
In the long-term she hopes the Department of Education will be able to provide in-home teaching to the around 500 children with disabilities like Jack whose complex medical needs mean they are unlikely to go back to school any time soon.
While it is unclear yet if there is a plan for families like these, it is even less clear when it might be safe for such a plans to proceed.
In Kinnegad, Co Westmeath, Vicky Castle is sorting through balls of wool in a steel shed in her back garden. What started as a small online business last summer selling wool to knitters has "skyrocketed" since the country went into lockdown, keeping her up until 2.30am some mornings fulfilling orders.
But on top of trying to keep her burgeoning business going, Vicky has to contend with caring for and home-schooling four children - two of whom have special needs.
She says she doesn't have the expertise required to give them the education and learning they've become used to, and that has been so important in her son and daughters development.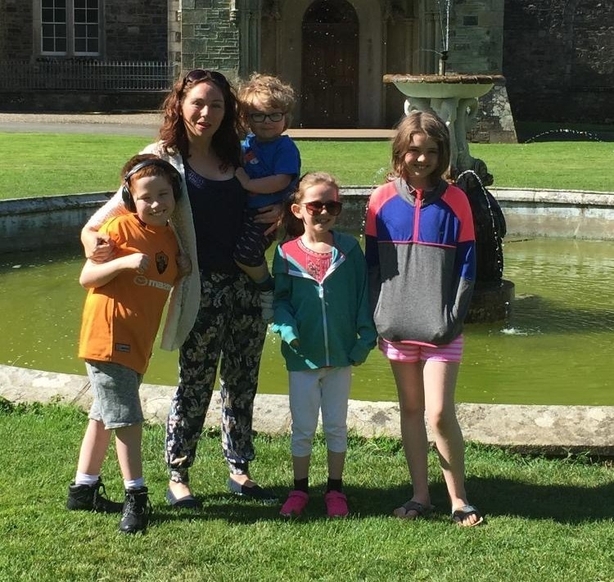 She is concerned about their ability to return to school in the future after an absence of six months from the classroom, and she is worried that any progress they've made will be reversed.
Vicky also admits to suffering from "mammy guilt" being unable to be everything to everyone and provide for the different needs of all four children while also keeping a business going.
She said while initially, like everyone she was able to deal with the unprecedented situation, the cracks are beginning to show. She, like many other parents with children with special education needs, says a summer programme of educational support is required.
A recent survey carried out by Inclusion Ireland showed that 88% of children with special needs feel they are missing school.
77% of parents say their children aren't motivated to learn at home, and 45% say they've no access to high speed broadband to access digital supports, according to the survey. 10% also have no laptop.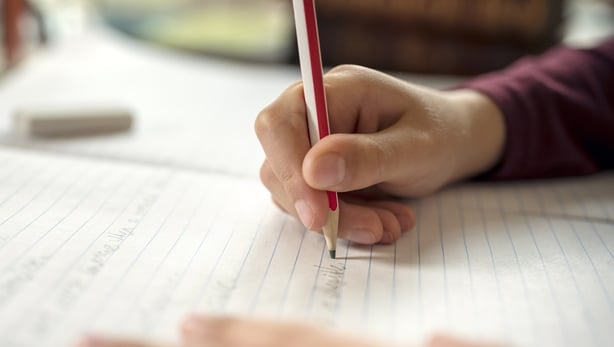 Others reported not receiving educational supports or materials from schools.
Inclusion Ireland CEO, Enda Egan, said the Department of Education and the Minister must act urgently to ensure that some sort of summer programme is provided for children with special needs.
He also says they must look too at the longer term needs of those children with complex medical conditions who will be unable to return to the classroom in September.
"The Minister and the Department need to work tirelessly to ensure that these kids get the education they require because if they don't, the statistics indicate that those kids will regress and unfortunately that regression is very very difficult if not impossible to repair," he said.
The Department of Education have promised summer supports for children with complex needs, but when, how and for how long remains unclear.