When you set out on any given day, there are risks ahead.
You may not make it back home.
We accept those risks when driving, flying, and simply walking down the street.
Likewise, in the choice of partners in life, in love.
There are risks in living, both known and unknown. It has always been so.
Covid-19 has brought a new potentially deadly element of risk to our daily lives.
At least now, we have a better sense of it, given there is so much more information about the virus, compared to when it all just began.
We cannot let Covid-19 overwhelm us into paralysis - and so we must learn how to deal with it in a way that makes life liveable, but different. It's a delicate balance of risks.
Over 12 weeks on since the first confirmed coronavirus case here, some may feel we are locked into a dystopian future, one which even Aldous Huxley, author of 'Brave New World', would barely recognise.
This week has also been difficult, because of mixed messages over the risks posed by Covid-19. These mixed messages leave us in a land of confusion, which is unhelpful and can undermine the central messages.
With so much uncertainty about, people rely on accuracy from experts and clear advice. We have seen a similar debate and conflicting views on masks or face coverings, leaving some people puzzled.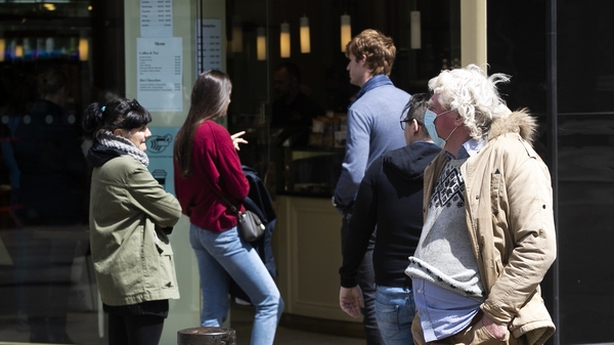 The Government has issued advice on the voluntary wearing of face coverings, in certain circumstances.
However, the current advice from the European Centre for Disease Control is that there is "no evidence" that face masks will effectively prevent a person from becoming infected with the virus.
At the start of the emergency here, the advice was to keep at least one metre (three feet) and ideally at least two metres (six feet) from one another.
Later, that changed to being at least two metres and the one metre advice was dropped.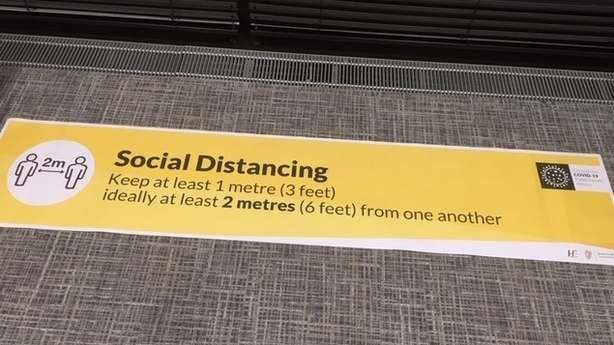 But if you look at the current World Health Organization website advice, it says to "maintain at least one metre (three feet) distance between yourself and others". So which is it?
A metre matters.
One metre could be the difference between a business being open and viable, or having to close.
Similarly, in relation to the previous 2km and current 5km rules, there is no specific scientific paper which determines this distance. It's a judgement call here by experts, based on the state of knowledge and what's happening internationally too.
The lack of a clear rule book is posing problems. During a crisis, clarity is crucial and the basis for decisions of national importance need to be solid.
This past week we saw the confusion over the two-hour rule, which is not actually a rule, apparently.
The public health advice was that limiting the period in a meeting/shared space to less than two hours, in a 24-hour period, could help avoid the inconvenience of being designated as a close contact, under contact tracing guidelines.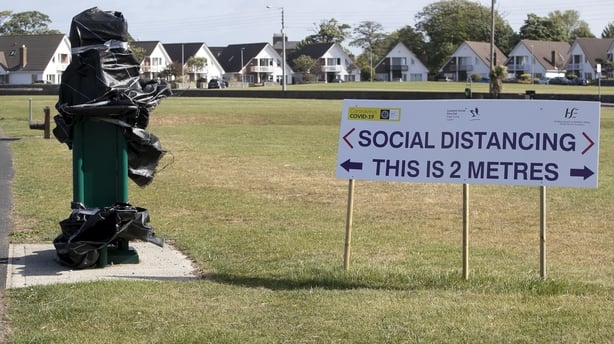 But this was advice for the Oireachtas, not necessarily for the wider public. It is not a hard and fast rule but it did manage to send some employers and staff into a bit of a daze.
At the start of this crisis, we were informed that generally you are considered a close contact if you spend more than 15 minutes and less than two metres distance from someone who is a confirmed case. That advice remains.
Our daily lives are now being measured with stopwatches and tape.
Perhaps the best guide for people is common sense and not to lose sight of the basics - good hygiene and social distancing. If you follow these, it's hard to go very wrong. At this difficult time, we need as much clarity from experts as possible, accepting that there will be differences that may arise. The science in this is imperfect.
Since last Monday and the beginning of Phase One, with the lifting of some restrictions, people have mostly adhered to the advice and are being responsible. People may be weary, but they are tolerant too and know what it means to consider the overall greater good.
The evidence on which decisions are being made must be clear, so that the social contract people have signed up to, so far in this emergency, remains strong. It might not take too much for it to weaken. Some public opinion polls suggest that almost half of the population believe the worst is over. But the National Public Health Emergency Team does not take the view that the worst is over.
Some of the overall messaging has been irritating for people. The difference between hardware and homeware being a case in point.
Adults are citizens, not children, and they do not take kindly at this most difficult time, to any feeling of being lectured to. Advice on whether people can put up new curtains, or should avoid talking (within a safe distance) with an elderly friend or neighbour is not helpful.
The limits that have been imposed on citizens' rights and movement are temporary. As a society, what we are experiencing is unnatural and not normal. For each action that is taken by Government, people want to see sound, evidenced-based data to support it.
Some of the papers behind the Covid-19 projections and analysis were published late last week and more will be made available soon. That will be welcomed.
Also last week, the new Covid-19 committee in the Dáil began its examination of the response to the crisis and it was a solid beginning. There will be particular interest when the hearings turn to a forensic examination of what happened in nursing homes.
There have been over 860 deaths in our nursing homes due to Covid-19. Other countries have faced similar challenges with this sector which looks after the most vulnerable in society.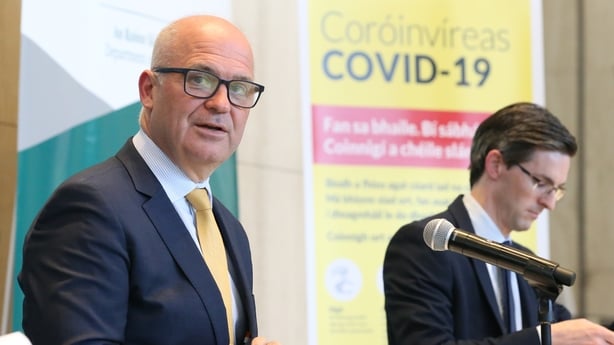 At the committee's first hearing, Chief Medical Officer Dr Tony Holohan pointed out that when the first case was confirmed here on 29 February, the advice from the European Centre for Disease Control was that there was no strong evidence of infection preceding the onset of symptoms. That was the state of knowledge then, but changed as the crisis progressed.
He also displayed a graph at one of the evening media briefings, which he said showed that the advice given, at that moment in time, against imposing visitor restrictions in nursing homes, was not linked in time, to a rise at a later stage in cases in residential care facilities.
In the examination of what occurred in nursing homes, there will be questions as to what degree, if any, that the nursing home sector is run by private interests, had a bearing on events.
We know that Covid-19 does not discriminate between public and private patients. Many nursing home residents avail of the State Fair Deal Scheme, and so the fact that it is largely a private sector does not particularly matter. Could more have been done by the State, to supply relief staff and personal protective equipment, as well as expertise to nursing homes?
Did all homes themselves act quickly enough, when they were clearly in difficulty, to raise the alarm? And how well did the Health Information and Quality Authority perform its statutory oversight role?
There are many questions.
The general advice in Ireland remains - stay at home where possible. And there are supposed to be no unnecessary journeys until 20 July. That is still a long way away.
People will expect that the emergency controls arising from public health advice should only last as long as absolutely necessary. Getting the balance right in this is perhaps one of the greatest challenges facing any Government, which also has to bear in mind the social and economic costs.
We are in a brave new world and for the foreseeable future it will not be business as usual. And as the trends with Covid-19 improve, there will be pressure to bring forward some of the other reopening phases, in the weeks ahead.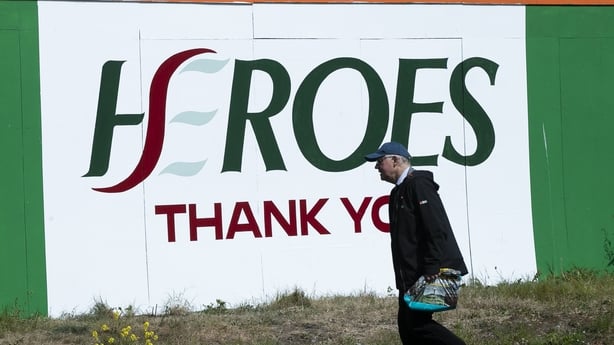 The health service also needs to return to providing as much non-Covid-19 care as soon as possible.
An increase in morbidity and mortality due to non-Covid-19 illnesses is a real concern among health professionals. While more patients are now attending hospital emergency departments, the numbers are still very low. Yesterday there were just 50 patients in emergency departments waiting for admission to a hospital bed, according to the figures from the Irish Nurses and Midwives Organisation.
Health officials said last week that in this changed environment, there will be fewer hospital procedures, they will take longer and will cost more.
All of the indicators are that the health service will need significant extra funding, yet the State finances are already heading into dangerous territory. People will ask, where will any extra money come from to provide new physical structures, staff and facilities for a new style of healthcare due to coronavirus?
The suspension of the national screening programmes is also a major concern. Before Covid-19, the programmes were already facing calls to be paused, following the recent Supreme Court decision in the Ruth Morrissey case, that the standard of 'absolute confidence' was deemed to be appropriate for cervical screening in relation to reading slides.
Legal minds will be mulling over the public interest implications of halting screening for breast, cervical and bowel cancer, as well as diabetic retinopathy. Likewise, some consultants are taking advice on the implications for their 'private' patients, locked out of care normally provided for under private health insurance cover.
Covid-19 has been largely driven out of society and the virus transmission has been halted, for now.
We are in a much better place.
The number of positive cases has collapsed and the main problems recently have been in specific locations, like nursing homes and meat factories.
Also now, the HSE can test far more people than currently have Covid-19.
Its capacity for testing 100,000 cases a week far outstrips demand.
The real litmus test of this virus, is how many new cases are being detected in the community.
While that number remains low, there is much reason to be cheerful.
At this stage in this emergency, we have seen many graphs, bell curves and diagrams.
Some of the public health assessments have limitations.
The data produced last week relates to information up to around 18 May.
We don't quite know what is happening out there in real time and won't know the impact of the recent lifting of restrictions for a week or two.
No one can say for sure if and when there will be a second wave. But the WHO certainly believes there may well be further waves. While some countries have seen a few upsurges, they appear to have been tackled fast and so in no real sense does there appear to be a second wave to point to anywhere yet.
There is concern over what may happen during the coming winter and how seasonal influenza could make things even more difficult here.
For now, we must navigate the summer, unsure what is beyond the horizon.
We are in uncharted waters and know there remain big risks. A fine captain is needed to guide us on this trip. To navigate the tides and the currents that lie in wait. To take us home to safety, and firm ground beneath our feet.