When Amit Goswami arrived in Ireland in March to work on his PhD at the Institute of Technology Sligo, he had high expectations.
It was the first time the 24-year-old mechanical engineering researcher had left his home country, India.
He flew into Dublin on the 13 March and travelled to Sligo by bus in anticipation of starting his research work three days later.
But the Covid-19 restrictions meant all schools and third level campus's had closed just that week. Instead, he's been working from home since his arrival, and hasn't even seen the IT or the research office.
"Initially when I came here I had, you know, because this was the first time that I was going out of my country into a totally new country so I had some expectations that I'll be going into some kind of laboratories and I'll be working there. But, you know, because of this whole situation, I've been [in] my room for the whole time," he said.
Despite arriving alone, Amit said the Indian Association of Sligo has been so supportive that he has not had time to feel lonely or isolated since he's been there.
"The members of that particular association have been contacting me continuously and we also have many students who are a member of that particular group. So like, they'll WhatsApp me, we'll be in a chat and they'll call me to ask for my well-being and everything. So it's not really very lonely around here, like people are in touch with me," he said.
From what little Amit has seen of Sligo, he considers it to be very beautiful and he is hoping to do some exploring when the restrictions are eased.
"I've been doing Indian music for the past let's say two, two and a half years. So I actually like playing my flute at new places like on the river side, on the mountains and things like that. So I actually look forward because the place is very beautiful here."
Amit's parents are still in lockdown in India. They were concerned for him being away from home, but he said he's been able to reassure them with the support he's received.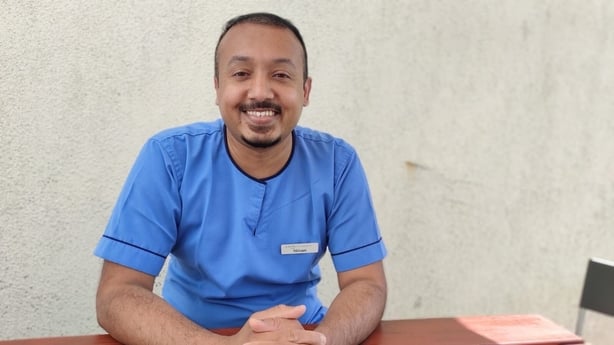 "They were a little worried about you know, like, I'm going outside and totally a new country and that to during times of these kind of things. So they were initially a little concerned about how I am going to settle there and everything. But yeah, when I told them the people here are very friendly and we have a very nice group here they were able to relax. And now it's like everything's fine," he said.
There are between 250 and 300 Indian families living in Sligo.
Throughout the pandemic many have been working on the frontline, as essential workers or offering support and positivity through unity within the wider Sligo community.
Ninan Thomas is a nurse at Plunkett Community Nursing Unit in Boyle, but has been living in Sligo for 15 years.
He's been involved with the Indian Association of Sligo since it began in 2006 and has seen it expand with up to 250 registered members.
"We believe in spreading love and unity among communities," said Ninan of the close-knit Indian community and the wider Sligo community.
He thinks the community has become even closer during the Covid-19 crisis.
"Even though we are far away from our motherland we don't feel isolated in Ireland, especially in Sligo. We feel, we're a part of the community always, and we believe in giving back," said Ninan.
Many of the Association's members are healthcare professionals, doctors, nurses, care assistants, convenience shop owners - all doing their part in the pandemic.
Frontline worker Usha Venkatesan is a nurse in the orthopaedic department at Sligo University Hospital.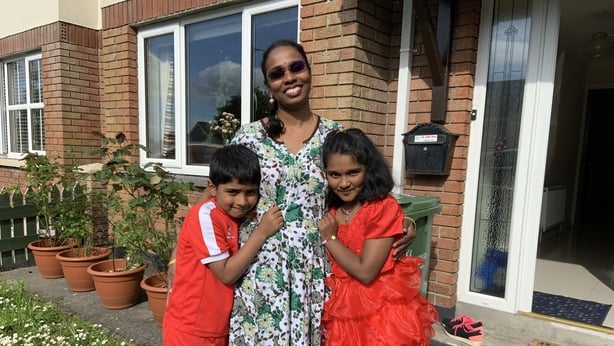 She found the work stressful at the beginning of the Covid-19 pandemic until she settled into a routine.
"You know, you always had the fear, whether you are going to get in contact with the virus. And are you going to bring it to the family. All those worries have been there, but then you know we started following the precautions and using the PPE. Now, I just kind of have a set pattern so the kids know that they will never come near me after finishing work until I've showered and changed. It's become routine for us now," she said.
Usha believes coronavirus will continue to be a big issue in the community and they all have to stand together and fight it.
"The West is best," she said. "The positivity we have now is the reciprocation of what we got back from the community here in Sligo. The people here made it easy for us to settle in a different country and were so welcoming."
Another member has been helping to keep frontline workers at the hospital fed.
Joyita Bhanja's Indian catering business 'Joy Kitchen' has been closed since the restrictions were introduced.
But once a week she delivers meals to the hospital. Despite not being able to earn an income right now, she has not accepted any donations to supply the food.
"It's a crazy time, you know, I've never seen this type of scenario in my entire life. Nobody's going out and everything is shut down. So I thought its good to give them some good food to make them happy. I'm not taking any money or anything. It's just for my satisfaction," said Joyita.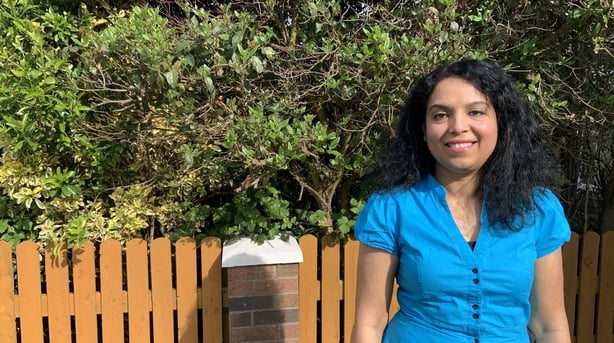 She said everyone in the community has been very supportive and been using Zoom to have meetings and yoga.
Facilitating some of these yoga sessions is Kavita Philips, an IT professional for an online retailer who has been working from home.
Kavita is also a Yoga Instructor and has been involving her family in her interactive online sessions every Saturday.
She said people who are staying at home all the time have told her they really like it.
"A few people are new to it so what I do is, my husband is also a Yoga trainer, so we demo it first. Our kids also join in the training. So we first break down the postures and how to do it, and then we do the sequence," said Kavita.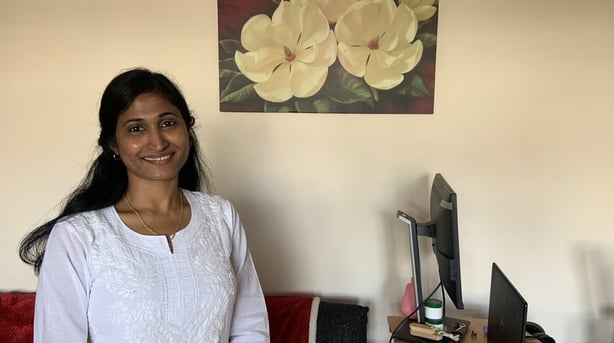 Kavita and her family have only been living in Sligo for a year and a half, but she said she's impressed with how everyone has helped each other during the crisis.
Shop owner Bebil Baby owns three convenience stores in different communities in and around Sligo town, and his wife is a nurse.
When he is not home minding their two children during the crisis, he is out delivering to people who are cocooning, along with other members of his staff.
Bebil said older people in particular happy to see them when they arrive with their regular supplies.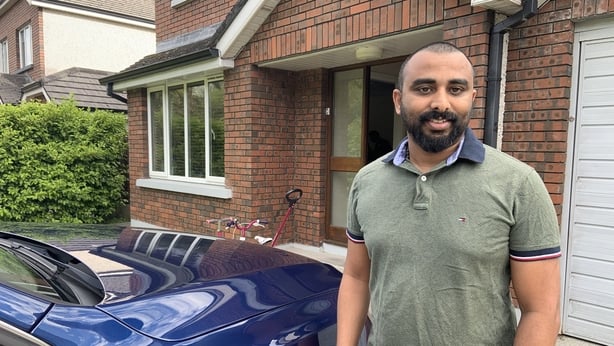 "We deliver their daily things like newspapers, you know they used to come down for the newspaper and the milk and all those things. So we are delivering them at their doorsteps and they are so happy and appreciate that," he said.
Before the pandemic Bebil's parents were planning to visit him in Sligo, but like so many other families here and across the world he said they're happy staying safe and making do with video calls to their grandchildren.