Safety measures including no-handshake policies, temperature testing, intensive cleaning, and contact logs to facilitate contact tracing are set to be introduced for businesses re-opening shortly, under a new protocol for employers and workers on dealing with Covid-19.
The confidential draft version of the "Return to Work Safely Protocol" dated yesterday, and seen by RTÉ News, also warns that workers returning from the recent shut-down may need support for anxiety or stress, due to traumatic events including financial difficulties, the illness or death of a relative or friend, or problems with their personal relationships.
Employees may also have concerns about the risk of infection, or changes to their jobs.
Employers contemplating reopening are advised to develop a Covid-19 Business response plan, to address the potential level of risk (including for individual workers) and formulate procedures for responding to suspected cases.
The protocol also advises them to prepare contingency measures to address increased rates of worker absenteeism, and to revise existing sick leave policies.
Each workplace must appoint and train at least one "lead worker representative" charged with working with the employer to ensure that health measures are strictly adhered to.
Prior to returning to work, employees must complete a "pre-return to work" form confirming that to the best of their knowledge, they have not been in potential contact with the virus.
Any risk factors must be disclosed. Workers must monitor their own well-being, report any symptoms to a manager as well as self/isolating and contacting a doctor.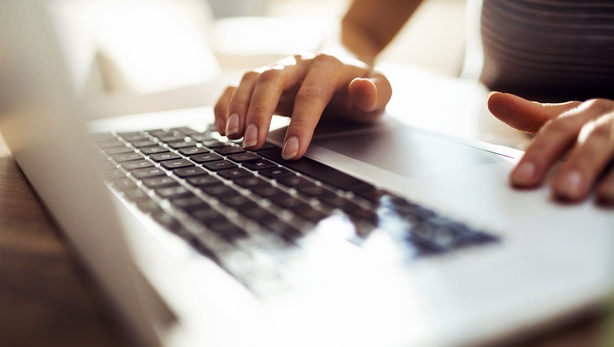 At risk vulnerable workers must be "preferentially supported" to maintain physical distancing, and where possible, supported to work from home.
There must also be induction training for all workers on public health guidance, how the workplace is organised to address risk, and any other relevant sector-specific advice.
The protocol also calls for a no handshaking policy, and free office capacity must be used "as much as is reasonably practicable" to avoid multiple occupancy of office premises. Remote working should be encouraged.
Temperature testing is to be implemented "in line with public health advice". Workers must use their own pens to sign in, and not share bottles or cups that touch their mouths.
In relation to the wearing of facemasks, the protocol notes that they are not a substitute for other safety and hygiene measures.
"However, if masks are worn they should be clean and they should not be shared or handled by other colleagues," it states.
It advises employers and workers to keep up to date with the latest public health advice issued by NPHET.
To enable prompt identification and isolation of workers who may have symptoms, employers must keep a log of contact/group work to facilitate contact tracing.
Workers must be organised into teams who consistently work and take breaks together, with each team being "as small as is reasonably practicable in the context of the work to be done".
Breaks, staggered hours for canteen facilities and card payments where practicable should be organised to ensure physical distancing and contain the spread of the virus.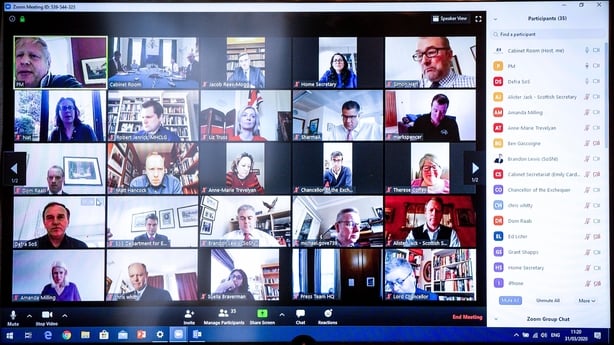 Remote meetings should be encouraged, essential face-to-face meetings should be as short as possible with participants kept to a minimum, and gatherings of workers at the beginning and end of shifts must be prevented.
Where workers are sharing collective accommodation, they must be grouped in fixed teams that are as small as reasonably practicable, consisting of individuals who also work together.
The protocol notes that sleeping accommodation should normally be occupied singly, with additional rooms provided for early isolation of potentially infected persons. 
Where practicable, each team should have their own communal facilities to avoid the requirement to clean between occupancy of different teams.
If this is not possible, employers should implement phased use and an enhanced cleaning regime.
For outdoor work, physical distancing must be implemented with handwashing facilities available nearby.
Where two-metre physical distancing is impossible, physical barriers such as sneeze guards must be installed, and direct physical contact must be minimised.
Business travel should be reduced, and face to face interactions kept to an absolute minimum "as far as reasonably practicable".
Where trips are necessary, workers should be encouraged to travel alone, or at a maximum accompanied by one passenger seated in adherence with physical distancing guidelines.
Systems should be put in place to record visits to sites by visitors, and also to record visits by workers to other workplaces. 
---
Read more:
27 more deaths from Covid-19, 156 additional cases
Interactive map: Covid-19 cases in your area
Latest coronavirus stories
---
Where staff have "customer-facing" roles, the employer must eliminate physical interaction between workers and customers as much as reasonably practicable through revised working arrangements.
For example, for online/phone orders, contactless delivery, sanitisers and clear markings reflecting physical distancing.
All existing Occupational Health and Safety provisions will continue to apply to all workplaces.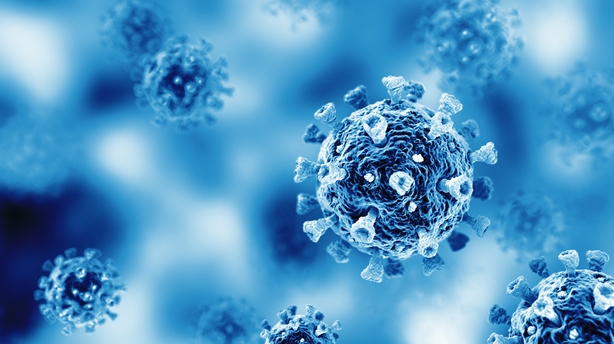 The protocol stresses that as information about the virus evolves, flexiblity will be required on the part of employers and workers in meeting the measures to reduce the spread.
Employers must also have comprehensive procedures to isolate workers who fall ill at work, and such workers must not be allowed to use public transport.
They must provide tissues, hand sanitiser, disinfectant and/or wipes, PPE, clinical waste bags and appropriate handwashing facilities.
Cleaning must take place at least twice daily, and disinfection is not a substitute for cleaning.
While employers are not required to notify the Health and Safety Authority if a worker contracts Covid-19, a doctor aware of or suspecting an instance of such a disease is obliged to report it to the Health Protection Surveillance Centre.
The new protocol resulted from high level discussions between employers, unions and the government at the Labour Employer Economic Forum (LEEF), and involves collaboration between the Health and Safety Authority, the HSE and the Department of Health.
To deliver oversight, a high-level consultative stakeholder forum under the aegis of LEEF will be established to allow ongoing engagement at national level on implementation.
The protocol will apply to all sectors, and highlights the importance of flexibility, cooperation and communication between employers and workers.
It is viewed as essential to rebuild confidence particularly among workers in relation to health and safety.
It will be formally launched by the Department of Business, Enterprise and Innovation tomorrow.