A new survey of over 35,000 people has found that almost a third said they had postponed medical appointments or check-ups in the midst of the Covid-19 pandemic.
It also suggests that the 2 kilometre limit is the restriction people most want removed - being the top choice for one in two respondents.
The Corona Citizens' Science Study is being carried out by research teams at NUI Galway, Dublin City University and the Insight SFI Centre for Data Analytics, which is also based in NUI Galway.
This is the second phase of its study, which published its first set of results on 8 April. 
People were asked about the removal of restrictions and their understanding of those restrictions, medical appointments, their health, childcare, employment, working from home and schooling their children.
When it came to restrictions imposed to curb the spread of the virus, respondents were asked which of five restrictions they would like to see removed.
 50% chose lifting the 2km limit on movement
 37% chose lifting the ban on small group gatherings
 33% favoured returning to work
 32% opted for the reopening of schools
The re-opening of shops, pubs and restaurants was the least popular choice - 48% of respondents made it their fifth choice out of five.
---
Read:
Latest coronavirus stories
---
The survey also identified that 32% of respondents (10,830 people) reported postponing medical treatment or check-ups. Of that group, more than half (55%) said this was because the healthcare professional was not seeing any patients at the moment.
Of these, 39% said they did not want to create extra pressure in the health system and 26% were concerned about the risk of contracting Covid-19.
The postponed treatment included GP consultations (48%), hospital medical examinations (14%)  and operations (6%). Some parents also reported postponing childhood vaccinations and pre- and post-natal check-ups.
"These results show some of the real impacts of Covid-19 on our health and on our health services.
"Important treatment is being delayed, and there will need to be a clear path to fixing this before queues in our healthcare system become intolerable," said Professor Anthony Staines, Professor of Health Systems at Dublin City University.
He is leading this research project along with Dr Akke Vellinga, an epidemiologist and senior lecturer at NUI Galway. She said the "postponement of GP appointments in particular is worrisome".
How parents are managing childcare and home schooling was also explored; 6,000 of the respondents were parents with children in primary school.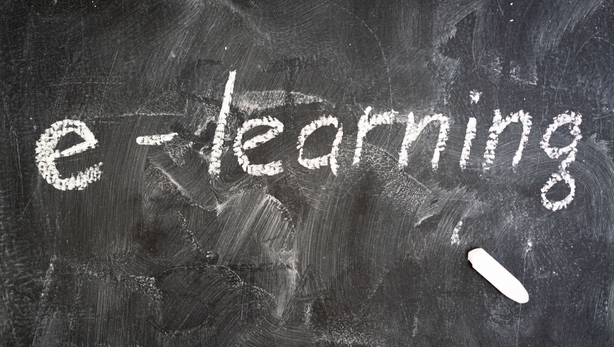 Of these, 54% cited their children's lack of motivation as an obstacle to school work; 40% said they were experiencing issues around their own work commitments; 24% said other children in the house were an issue; while 18% said there was a lack of clarity around what was expected.
Of those people who participated, 7,000 were parents to secondary school children. Here again a child's lack of motivation was cited as an obstacle (55%); 20% said that clarity around expectations was an issue; and 24% were having issues around working commitments. 
However, 28% of parents with school-age children said they had experienced no major obstacles at all. 
Around 5,000 of the respondents had pre-school children, and 89% of them were now being cared for at home, but that figure fell to 73% when it came to essential workers. 
It found that those workers have to rely more often on childminders (10%), family (11%) and grandparents (4%), compared to non-essential workers (respectively 4%, 2% and 2%).
In terms of people's health and whether or not they may have contracted Covid-19, this survey found that 11% of respondents indicated they had experienced flu-like symptoms, this was down from 17% in the previous survey and 3% indicated they had these symptoms in the past two weeks (down from 6%). 
Of the people with flu-like symptoms, 48% thought it was coronavirus, but only 42% contacted their GP (previously it was 53%).
Among people who called their GP, 27% were referred for testing (down from 36%). These tests were positive for 25% (up from 10% in the last survey) and negative for 42%.
A further 17% were waiting for results (down from 36%) and 5% were waiting for a test (down from 37%).
The vast majority of people indicated they had a good understanding of the restrictions in place.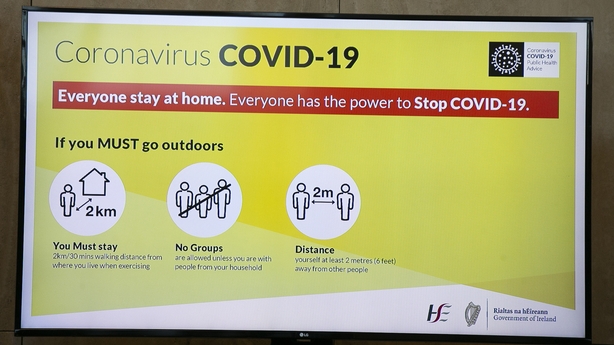 Of those surveyed, 92% indicated they had a good understanding of social distancing; the figure was 83% for recommendations on isolation; it was 81% in relation to leisure and travel restrictions and 79% in relation to shopping.
These figures are similar to the findings of the first survey.
Also 77% of respondents said they had adapted their own behaviour at home - this compares with 85% in the previous survey.
In public places, 79% of people said they had adapted their own behaviour, but of that group, only 38% felt that others did the same.
The breakdown of participants was 71% women and 29% men, the average age was 46.
Dublin had the highest number of respondents at 41% (in the previous survey it was 38%) with 14% from Galway, 7% from Cork and all other counties were represented at less than 5%.