Deaths from the coronavirus spiked in Europe with Spain, France and Britain reporting their highest daily tolls to date, as field hospitals shot up across New York, the epicentre of the US outbreak bracing for dark times ahead.
With more than 40,000 killed by the disease barrelling around the globe, the United States, already home to the largest number of confirmed infections, hit a bleak milestone as its national death toll surpassed China's.
In a matter of months, the virus has infected nearly 850,000 people in a crisis hammering the global economy and transforming the daily existence of some 3.6 billion people who have been told to stay home under lockdowns.
Deaths shot up again across Europe.
While there are hopeful signs that the spread of infections is slowing in hardest-hit Italy and Spain, more than 800 died overnight in both countries.
France recorded a one-day record of 499 dead while Britain reported 381 coronavirus deaths.
With hospitals direly overstretched, lockdowns have been extended despite their crushing economic impact.
A 13-year-old British boy has died days after testing positive for COVID-19, hospital officials and his family said on Tuesday, with relatives saying he had no underlying illnesses.
The boy, who died Monday at King's College Hospital in London, is believed to be Britain's youngest confirmed death in the coronavirus pandemic.
In Belgium, a 12-year-old girl died in another worrying case of a youth succumbing to the disease.
Meanwhile the United States saw its death toll top 3,600, roaring past China's official tally of 3,309, according to a Johns Hopkins University tracker.
France joined it with a surge to 3,525 deaths, an official toll that includes only those who died in hospital and not those who perished at home or in seniors' homes.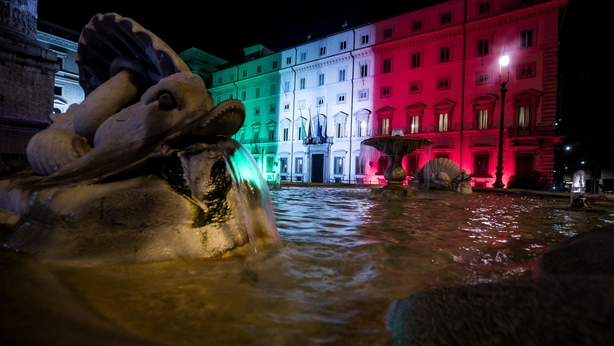 In virtual talks today, finance ministers and central bankers from the world's 20 major economies pledged to address the debt burden of low-income countries and deliver aid to emerging markets.
Last week G20 leaders said they were injecting $5 trillion into the global economy to head off a feared deep recession.
In the European Union, however, battle lines have been drawn over the terms of a rescue plan to finance the expected severe economic fallout.
Worst-hit Italy and Spain are leading a group pushing for a shared debt instrument, dubbed "coronabonds".
But talk of common debt is a red line for Germany and other northern countries long opposed to such a measure, threatening to divide the bloc in the midst of a health catastrophe.
European Commission chief Ursula von der Leyen warned governments not to use emergency measures as a pretext for power grabs.
Her call followed concerns about a new law giving Hungary's nationalist leader Viktor Orban sweeping authority to rule by decree until his government deems the emergency over.
In Tunisia several hundred protested a week-old lockdown that has disproportionately impacted the poor.
"Nevermind coronavirus, we're going to die anyway! Let us work!" shouted one protester in the demonstration on the outskirts of the capital Tunis.
Africa's biggest city Lagos entered its first full day of a two-week shutdown, containment will be especially tough in the megacity's packed slums, where many rely on daily wages to survive.
While much of the world shuts down, the ground-zero Chinese city of Wuhan has begun reawakening in recent days, giving the bereaved the first chance in months to bury their dead.