There have been three more deaths as a result of coronavirus in Northern Ireland, bringing the total number of those who died there to 13.
A further 34 people have tested positive for Covid-19, bringing the total number of confirmed cases to 275.
To date, 4,014 people have been tested, with 3,739 negative results.
Coronavirus testing in Northern Ireland is expected to be significantly stepped up to 1,100 a day from next week.
Around 80% of cases of Covid-19 will be a mild to moderate illness, close to 14% have severe disease and around 6% are critical.
Generally, you need to be 15 minutes or more in the vicinity of an infected person, within 1-2 metres, to be considered at-risk or a close contact.
Northern Ireland's Health Minister Robin Swann said "concrete action" is being taken over the region's supply of personal protective equipment (PPE).
Workers have expressed concerns over both testing and PPE issues to protect those working on the front line with coronavirus patients.
Royal College of Nursing (RCN) Northern Ireland director Pat Cullen earlier this week said the efforts over PPE needed to be "stepped up" and nurses were "really, really afraid every day and night".
Guidance on the use of PPE for healthcare workers is expected to be updated within the next two days.
In a statement this morning, Mr Swann said "concrete action" is being taken on Northern Ireland's supply of PPE and its distribution across health and social care services.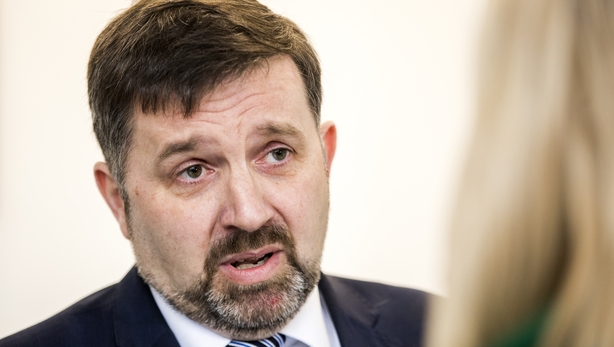 "This is a very fluid situation and there is inevitably very high demand for PPE. It needs to be emphasised that we have substantial PPE in stock and it is being issued to the system, with more orders placed," he said.
"Steps have also been taken to streamline and improve its distribution - and to ensure the independent care home and domiciliary care providers are supported.
"Ensuring the safety of all staff who are dealing with Covid-19 patients is an absolute priority. It is, of course, also essential that these products are used in line with advice.
"Demand for PPE will inevitably intensify in the days and weeks ahead.
"We are therefore taking every conceivable step to keep building up our stocks to meet this demand. It is very welcome news that key global supply chains are starting to reopen.
"We will pursue every feasible supply route, both local and international, to enhance our supplies."
Meanwhile, preparations continue to prepare Northern Ireland for the worst.
Work is under way to establish large temporary field hospitals for coronavirus patients after modelling indicated the current health service network may not have the capacity to cope at the peak of the outbreak.
The Stormont Assembly has praised nearly 100 companies in Northern Ireland for helping the health service source vital equipment to combat the impact Covid-19.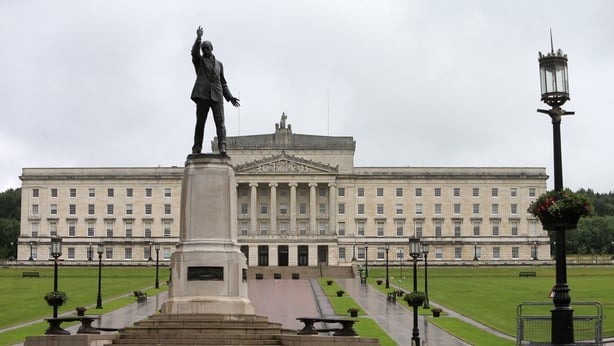 Ministers with responsibility for health, finance and the economy issued a joint statement thanking those involved.
More than 30 of the companies will be involved in the British government's drive to produce thousands of Rapid Manufactured Ventilator Systems for treating patients who require intensive care.
Mr Swann said: "As we all prepare ourselves for a critical phase in the battle to save lives, all parts of society have a part to play and it has been heartening indeed to see industry stepping up in the way they are."
More than 40 companies have also volunteered to help produce personal protection equipment such as clothing, masks and visors.
Finance Minister Conor Murphy said: "I commend the procurement teams across the public sector who have been working hard locally, nationally and internationally on supply chains so we can access essential supplies."
One company, O'Neills sportswear in Co Tyrone, has already started producing thousands of sets of clinical scrubs for doctors and nurses treating patients with Covid-19.
Economy Minister Diane Dodds said: "The local business community is doing us proud and I want to give them all the support possible."
Additional reporting: PA