Meet the 75-year-old retired GP joining the fight against coronavirus.
He's got a pacemaker, is fitted with a stent in his heart, and his family would prefer to lock him indoors, but Ken Egan is coming out of retirement to help battle Covid-19. 
The retired GP from the village of Ballindine in Co Mayo is one of more than 50,000 people who answered the call from the HSE and Health Minister Simon Harris looking for healthcare workers to fight the outbreak. 
Dr Egan told RTÉ's This Week programme: "It's second nature to me after all the years in practice to want to come back and help people and I would expect the same of all the GPs who are retired."
He was around in the 1950s when an outbreak of tuberculosis in the country claimed tens of thousands of lives, many of them children.
"I can remember TB in Galway, in Merlin Park in the 1950s, and if you went up to the hospital you had to hand things in the window because you couldn't have contact, and we survived that.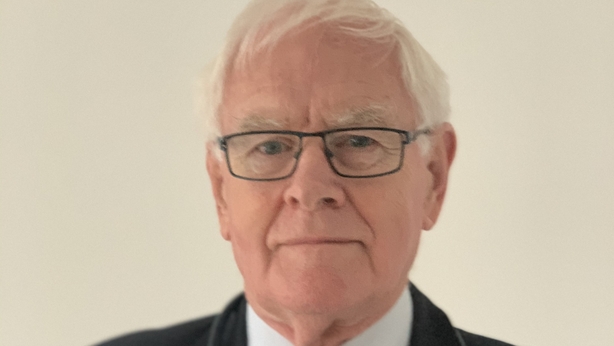 "And TB was an airborne disease," he pointed out.
"Then in 1956 the All Ireland Football Final was postponed because of polio in Cork, and everybody was frightened but we got over that.
"And in the 1980s we had the AIDS epidemic, and we got through that. So everybody has to muck in and we'll get through this too," said Dr Egan.
"It's not just doctors, there are whole communities that need to start gee-ing themselves up to help people. We need the Mayo football spirit applying all over the country."
At 75 years of age, Dr Egan is himself in the at-risk category for Covid-19. He also has a heart condition, which makes him even more vulnerable. 
"I'm not far off Donald Trump's age and I'm younger than Joe Biden by a few years but as long as someone is walking and talking and healthy I think they will come back and help," he said.
Dr Egan expects to be dealing with routine medical work, while his younger colleagues are at the coalface treating patients infected with Covid-19.
It's not just doctors, there are whole communities that need to start gee-ing themselves up to help people. We need the Mayo football spirit applying all over the country."
"For myself, I can't see anyone putting me in the front line, because of age, and I have a stent and pacemaker, but there is plenty of work to be done everywhere. There are loads of phone clinics and video clinics popping up.
"It will be the younger, healthier medics who will have to go in and face the challenge of people who have it, and they will be putting up drips and doing the work needed to put people on ventilators. 
"There will be huge risk for the people in that line, but they will do it." 
Dr Egan has grandchildren who live near him, and who have been staying away from him as they practise social distancing. 
He has been living in near isolation with his wife Colette for the past nine days, and only communicating with his family using the telephone, Skype and facetime. 
But the work he's about to do soon may put him in contact with people who have the virus.
"My wife, and some of my family who are involved in medicine... if they had their way they'd have me locked up," he admitted.
"If I get the virus, I'll get it. There's no cure for it, I'm very supportive of the idea that eight out of ten people who will get it will do very well, and many will show only mild symptoms.
"And a small group of about six in every hundred will need to be hospitalised. So that kind of reassures me a little bit anyway," said Dr Egan.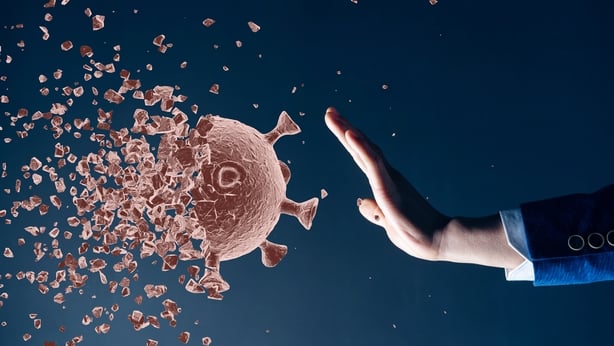 He hopes elderly people who live in Ballindine will heed the advice from doctors and stay at home.
"That's the only real way to avoid it," he said.
"In the village of Ballindine there are about 850 people over the age of 65 who are living alone or in couples, and they will all have to be supported and helped over the next few months.
"We won't see them for a while. We will only see them passing outside, but I hope these people will isolate.
"Because you can't get this virus from the wind. Somebody is going to have to give it to you, and that's a contact." 
Returning to the fray, Dr Egan also expressed hope that young people will play their part:
"I am disappointed in some of the young people. They were all out protesting about the environment, and they were all out on the street on that issue, but they don't appear to behave the same way with this, which is a far greater immediate threat.
"It's a threat to the elders. I hope they will change and get into it, and do all the simple things and that they won't put us all at risk," he added. 
You can hear an interview with Dr Ken Egan on RTÉ's This Week radio programme on RTÉ Radio 1 from 1pm