Communties across Ireland are rallying to support more vulnerable people who are concerned and worried about Covid-19.
Dunderry GAA club in Co Meath has decided to launch a scheme to help older people in the parish.
After a meeting earlier this week, the club decided it wanted do something to ensure local people, who may feel isolated, get the help and support they need.
Locals can ring Flanagan's shop in the heart of the village and place an order for supplies. Members of the club who are operating a roster will then collect it from the shop and drop the order off.
They leave the supplies at the door, maintaining minimal contact with members of the public to reduce the spread of the infection.
Eileen McGourty, who's in her 80s and living alone, was one of the first to place an order.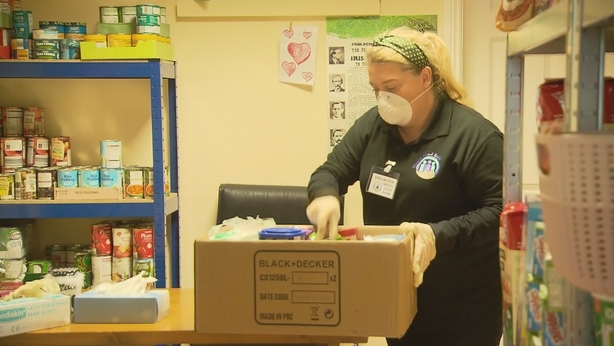 "I'm delighted with this. I'm here on my own and I'm afraid to go to the shop. It's great to have someone to deliver the stuff to us. And it's nice to see a familiar face at your back door," she said.
Secretary of the Club Paddy Darcy said they have been inundated with calls from club members offering to help.
"We really felt this was a way of giving back to people who have built the club over the years," he said.
"It's also our duty to check in with some of the more vulnerable members of our community to make sure they're alright.
"We'd usually see them at a match on a Saturday and Sunday, but they might be isolated in a rural community right now."
Teacher Shelagh McKenna is a member of the camogie club. It is also involved in the scheme.
"If this goes for a few weeks or months, it's nice to have a lot of people on board to help," she said.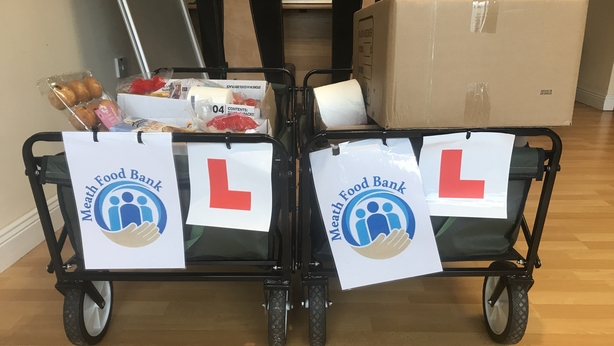 "We don't know what's going to happen. It's nice just to be there, to be a friendly face at the door, have a little chat, just check in with people."
Dunderry GAA club is located between Navan and Trim. Around 100 adults and 300 children play with the club.
The parish is made up of Robinstown, Dunderry and Kilbride. Around 300 families live there.
Meanwhile, Meath Food Bank says it has seen an increase in calls in the last number of days.
---
Click here for map of Isolation Community Helpers
---
The non-profit group, which makes up hampers for families in need, was set up in 2017.
Aisling Lowe said the community is rallying together. A local after school programme donated some of its dinners this week.
"Gullivers Travels in Trim were very kind. They didn't want the food to go to waste so they were able to supply us with dinners for the elderly people, which we have been pushing out," she said.