Northern Italy is under lockdown but trade between the region and Ireland continues.
Hyland Shipping in Dublin is one firm handling Italian goods. Lorries carrying a range of goods including food, wine, machine and car parts are coming in this week, and other cargoes which include medical devices are being put on lorries bound for Italy.
Managing Director Tino Hyland says vital supplies such as pharmaceuticals are going each way and there are companies here which would not be able to continue production without the parts that are being brought in from Northern Italy.
He has checked with his contacts in Italy and what he is hearing that while schools, museums, restaurants and leisure facilities are closed some factories remain open and accepting and dispatching goods as normal.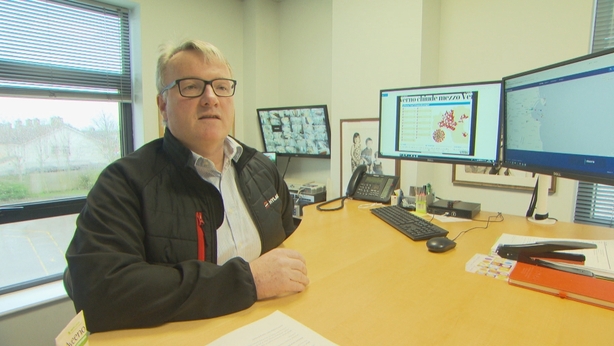 Hyland Shipping is following the advice on Covid-19 and taking measures to keep staff safe. Drivers of lorries who have come from Italy have to stay on their lorries.
They are, as always, handing over paperwork for their loads. The staff dealing with those documents will be treating them as contaminated - wearing gloves or washing/disinfecting their hands after handling them.
In general, the company is following HSE advice on hand washing and other preventative measures.
On the goods arriving from Italy the advice from the HSE is the virus cannot survive for long enough on surfaces to make the journey so it will be safe for staff at the depot to unload the containers.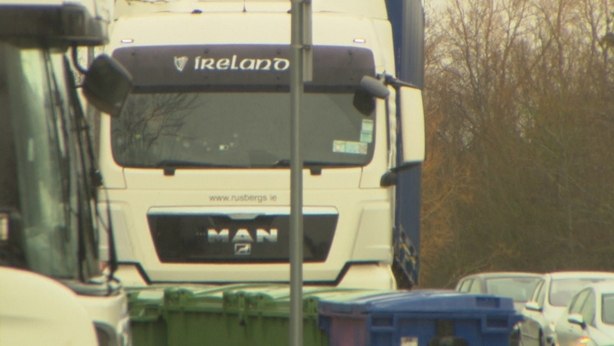 For the drivers, Hyland Shipping is advising them to take a lot of precautions when working in Italy:
Do not let anyone into the cab
Bring food from Ireland and prepare and eat it on the lorry,
Do not eat in truck stops.
Wipe down surfaces before touching when showering or using toilets in truck stops
When getting out of the lorry for a break find a place where there are not people around
Treat all paperwork as contaminated, clean/disinfect hands after handling
Tino Hyland says business is down on what it normally would be at this time of year. Business last week was down 30% and he expects a further drop this week.
There is also a problem finding drivers prepared to go to Italy - they can get work going to other countries so will take that first.
One driver told RTÉ News he is one month off retirement but is handing in his notice now so as to avoid going to Italy.
Some trailers from Italy are dropped to a ferry or handed over in France to a driver coming from Ireland.
The driver who has come from Italy may then head back there to pick up their next load.