Ireland has seen its first case of Covid-19, the coronavirus which has spread globally from Wuhan in China.
Here are some of the key things to keep in mind:
Symptoms:
It can take up to 14 days for symptoms of the virus to show. Symptoms may include a cough, a shortness of breath, breathing difficulties, or a high temperature.
The virus can also cause more severe illness, including pneumonia.
Measures to protect yourself from contracting the virus include washing your hands properly and regularly with soap and water or an alcohol-based hand rub, and covering your mouth and nose with a tissue or your sleeve when you cough and sneeze.
The HSE has said that in relation to the first confirmed case of COVIID-19 here, the person is receiving treatment in hospital, with appropriate infection prevention measures. 
The HSE said that the risk to the general public is still low, but this risk may change. 
It has advised that people may continue to go to work and school as usual.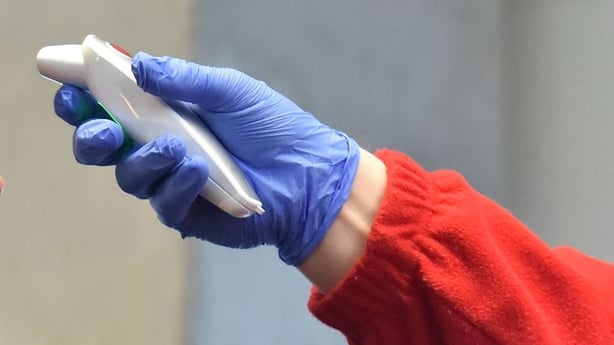 How the virus spreads:
On its website, the HSE says  the coronavirus is spread in sneeze or cough droplets. You could get the virus if you come into close contact with someone who has the virus and is coughing or sneezing, or touch surfaces that someone who has the virus has coughed or sneezed on.
It is not known how easily the virus spreads from person to person, or if it can spread before symptoms are shown.
Simple household disinfectants can kill the virus on surfaces. Clean the surface first and then use a disinfectant.
The flu vaccine does not protect against the coronavirus. There is no specific treatment for it, but many of the symptoms can be treated.
If you get the virus, your healthcare professional will advise treatment based on your symptoms.
Antibiotics do not work against this or any viruses. They only work against bacterial infections.
The HSE advises that you cannot get the virus from packages or food that have come from China or elsewhere, and there is no evidence that animals or animal products legally imported into the EU are a health risk.
When you may need to self-isolate:
You may need to isolate yourself from other people if, in the past 14 days, you have been to one of the affected areas and are experiencing symptoms, or have been in contact with a person who has the virus. You may also need to self-isolate if you have recently been in a healthcare centre or hospital where patients with the virus were being treated, and have developed symptoms.
The most affected areas are:
China
Hong Kong
Iran
Japan
Singapore
South Korea
Italy: the affected regions of Lombardy, Piedmont, Veneto, Emilia-Romagna
How to self-isolate:
If you have been to an affected area in the past 14 days and have a cough, fever, feel short of breath or have difficulty breathing, this is the advice:
Phone your GP, emergency department or student healthcare centre immediately. Do NOT go to your GP's surgery, ED or healthcare centre. This is so you do not accidentally put other people at risk. Your GP or doctor will tell you over the phone what to do next.
Stay at home and indoors. Do not go to work, school, religious services or public areas, and do not use public transport or taxis.
Avoid contact with other people, even if you share a house. Use the phone to communicate with other householders. If you have to go into the same room as someone else, wear a face mask. You will need to ask for help if you need groceries, other shopping or medications.
Stay in a well-ventilated room with a window that you can open. If you don't have a separate bathroom, the bathroom will need to be kept clean. Use your own towels and dispose of waste in a plastic rubbish bag which should be placed inside a second bag.
Many cleaning/disinfecant products in supermarkets work against coronaviruses. Keep all surfaces and items used regularly clean.
Do not have visitors in your home, and do not answer the door to callers. You might need to put a sign on your door saying you are not available.
Follow this advice even if your symptoms are mild.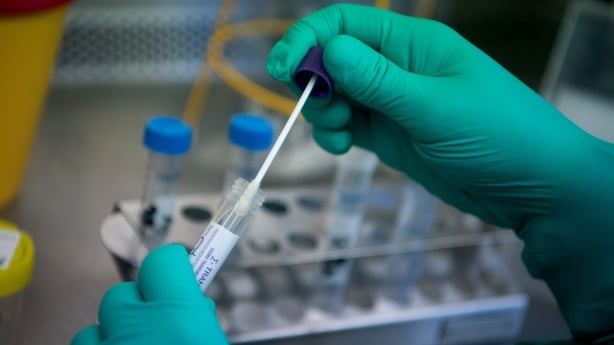 Key elements of Ireland's preparedness include:
All acute hospitals have identified isolation facilities specific to the virus, and are establishing multi-disciplinary virus preparedness committees.
The National Ambulance Service is actively engaged in risk assessment for all suspected cases, and the appropriate response to case recognition and containment.
Over 13,500 Personal Protective Equipment packs have been distributed to GP Out of Hours Services, as well as Public Health Departments and GP Practices.
The National Public Health Emergency Team has also recommended an increase in the level of public awareness campaigns at ports, airports, schools and public offices.
How to know if you are at risk:
Health professionals will try to contact anyone who has been in contact with anyone in Ireland who has the coronavirus.
You will only need to be tested for the virus if you have symptoms and have in the past 14 days been in close contact with someone who has the virus; travelled to one of the affected areas; been in a healthcare centre or hospital where patients with coronavirus were being treated.
If your doctor thinks that you need a test for coronavirus, they will tell you where the test will be done. They will also tell you when to expect your results.
Travel:
The National Public Health Emergency Team has said that anyone who has been to an affected region in the past 14 days AND is experiencing symptoms should self-isolate and call their GP.
Anyone who has been to an affected region in the past 14 days, and are well, should visit www.HSE.ie for advice.
Speaking specifically of people returning from the affected regions in northern Italy, Dr Tony Holohan, Chief Medical Officer in the Department of Health, advises: "GPs are equipped to assess each case making contact with the service and may progress the case to testing, if they deem it necessary, following risk assessment.
"Anyone who has been to the affected regions in northern Italy - Lombardy, Veneto Emilia-Romagna and Piedmont - in the last 14 days and has a cough, shortness of breath, breathing difficulties or fever should self-isolate and phone their GP immediately."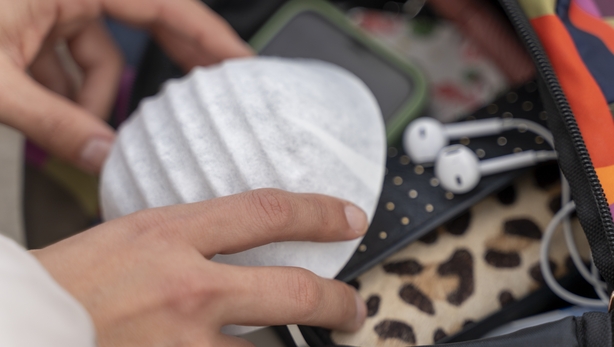 There are no entry restrictions to Ireland at present.
In the event of any suspected cases, contact tracing forms will be given to all arriving passengers, and pass the completed forms onto HSE personnel at the incident site.
Prior to disembarking, passengers will be advised to contact their GPs should they develop symptoms within the following 14 days. 
Airlines are then instructed to decontaminate the aircraft in accordance with WHO aviation hygiene standards.
Anyone who has specific concerns regarding Irish citizens currently in any affected areas can contact the Department of Foreign Affairs and Trade on 01 613 1733.
Schools and third level institutions:
The Department of Education has said public health doctors are available to liaise with schools and advise on precautions if staff or students have any concerns relating to the Covid-19 virus.
For anyone who travelled to the affected regions in the past 14 days and is feeling unwell, the advice is to remain at home and to contact their GP.
People are only advised by the HSE to self-quarantine if they are feeling unwell after returning from the affected areas.
Schools and third level institutions are being reminded that students can best protect themselves from Covid-19 by regular hand-washing and good respiratory hygiene.