A teddy that was "seconds away from death" is expected to make a full recovery, after receiving treatment at a dedicated health facility in Galway today.
The stuffed koala, named "Mr Guacamole", was taken to the Teddy Bear Hospital at the University of Galway by his owner, six-year-old Arjun Jha.
The pupil at Claddagh National School detailed how his "teddy was lying down on the bed, when his mom came and found out he was out of breath and his heart was really fast".
"Then his mom took him to the surgery and he was seconds away from death, but he survived," Arjun explained.
"He wasn't messing, I don't know how it happened but I think he was running too much and he ran out of breath."
Mr Guacamole made no comment on his ordeal.
He was one of hundreds of teddies treated for a range of illnesses and ailments at the Teddy Bear Hospital today.
The event, organised by medical students, has been running since 2006 but was disrupted in recent years by the pandemic.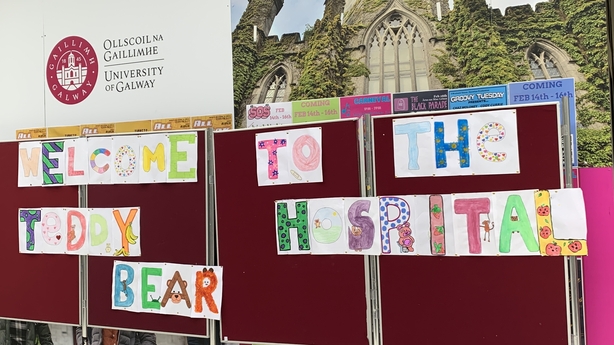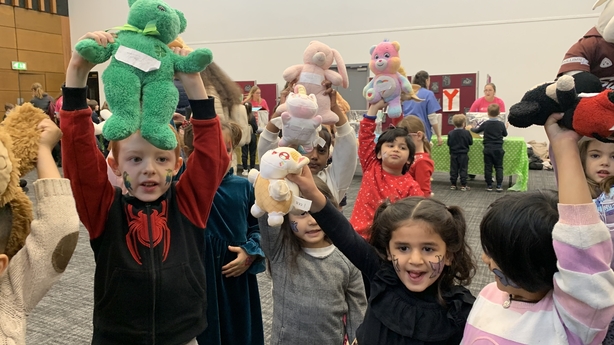 With things returning to normal, the hospital is back in business, and trainee doctors expect to treat around 1,200 teddies today and tomorrow.
All patients are seen by a doctor on arrival. Then, if required, it is time for a trip to the X-ray department, before surgical teams get busy providing the treatment each teddy needs to get back to full health.
Clumsy falls typically account for the majority of physical injuries sustained by patients but doctors are prepared for some more unusual problems over the next two days, and say they're ready to deal with all eventualities.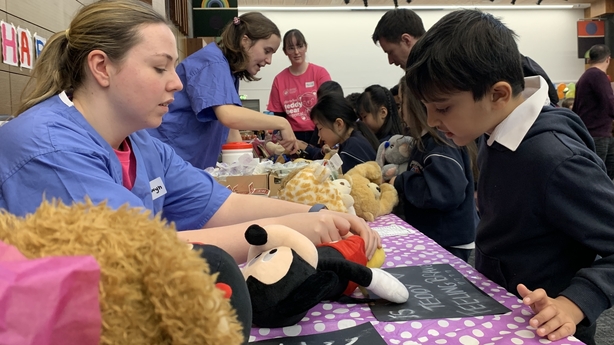 Medical students have reported a staggering number of broken bones at today's clinics, with teddies falling from all kinds of furniture or getting knocked over during the course of their daily activities.
Some sustained multiple fractures but all have been given a good prognosis.
Visits to the Teddy Bear Hospital are by appointment only, but the medical students running the operation promise minimal wait times.
As well as bringing joy to hundreds of schoolchildren, the event helps break down any fears they might have in relation to healthcare.
The University's Sláinte society says the main focus is to create an atmosphere of trust, where children can become familiar with the medical environment and be comfortable interacting with healthcare providers.
The Society's auditor, Emily Gaine, said it also provided a great opportunity for kids to ask questions about medical terms they might have had experience of or things that were causing them concern.
She said the initiative also benefits medical students, by helping them improve their paediatric skills, and by learning how to deal with sometimes complex teddy related scenarios.