A centenary event to commemorate the foundation of An Garda Síochána took place in Co Galway this afternoon.
The garda brass band accompanied the re-enactment of the arrival of the first 25 recruits 100 years ago.
They marched from the Ceannt train station to the top of Eyre Square to what was the County Club. Gardaí resided there for a year before moving long-term into Eglinton Street Garda Station.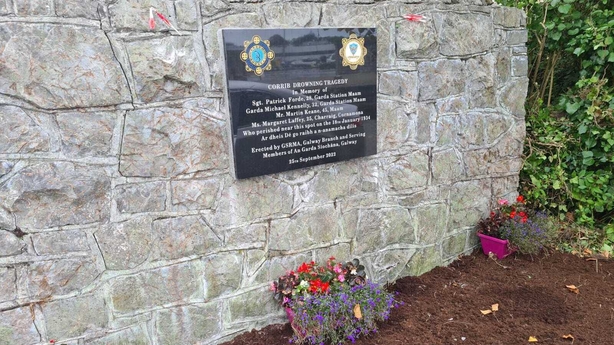 "I was privileged to be part of the recent national celebrations where the new Civic Guard marched into Dublin Castle 100 years ago," said Sergeant Mick Walsh, one of the organisers of today's event.
"This is now our own division in the west honouring the foundation of An Garda Síochána. Indeed the first garda commissioner came from the west, from Newport in Co Mayo, Garda Commissioner Michael Staines, and his words ring true today.
"The Garda Síochána will succeed not by force of arms or numbers, but on their moral authority as servants of the people," explained Sgt Walsh.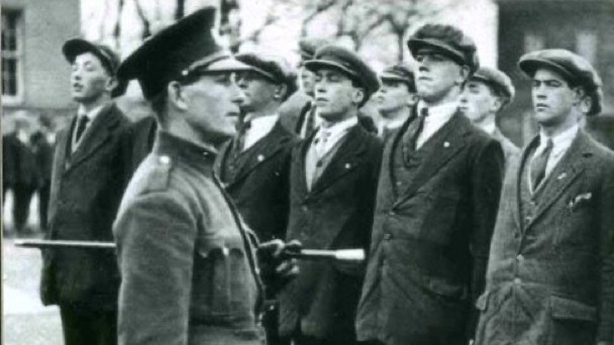 Sgt Walsh said today is a proud day for Galway gardaí and the public were invited to join serving and retired members of the force in celebrating the 100-year anniversary.
After speeches in Eyre Square, gardaí marched through Shop Street to the boat club in Wood Quay where a plaque has been erected in memory of two gardaí who drowned in the River Corrib in 1934.
Sgt Patrick Forde from Loughrea and Garda Michael Kennelly from Kerry were aged 28 and 32 and based in Maam in Connemara. They drowned after their vehicle left the road following a patient transfer from St Brigid's Hospital in Ballinasloe.
The centenary event concluded with an ecumenical service at Galway Cathedral.