Ireland's longest-running community arts festival is celebrating its 45th anniversary with cultural and literary events taking place across Conamara.
The Clifden Arts Festival runs until Sunday and features a strong visual arts programme.
The Conamara connection is an integral part of the visual arts scene in An Clochán. Local artist Alison Conneely was inspired by the landscape to present a cross cultural project in support of social justice and equality for women.
The silk scarves on display are said to invoke ancient mythology and shamanic wisdom.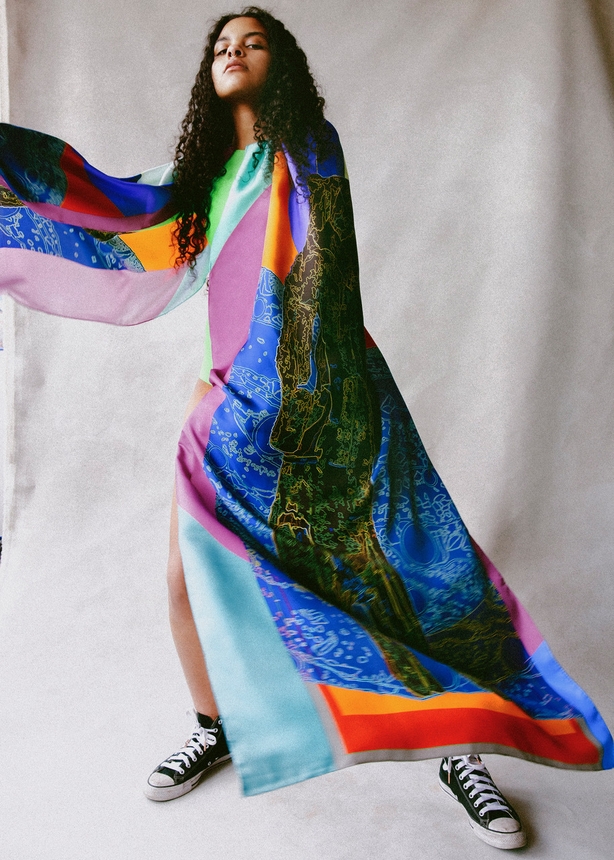 "The show is called HAIL THEE: We Come in Reveries of Change. It's a call to action in support of UNFPA - the United Nations sexual and reproductive health agency," said Ms Conneely.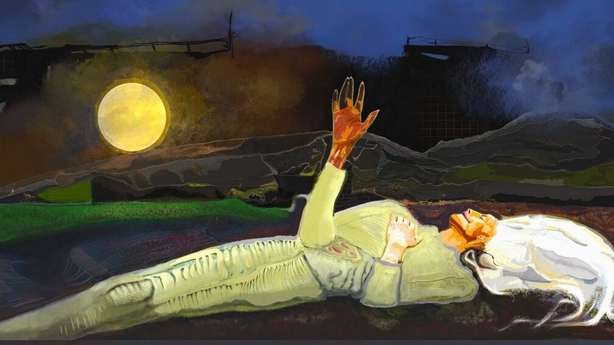 "There's two parts to the exhibition, a large scale tapestry with a female figure rising from the ancient bog of Derrigimlagh in Connemara and she's calling us to action. And nine international artists have responded to that call to action.
"This is a project very much about solidarity and declarations of bodily autonomy. It's an emotive experience both for visitors to the exhibition and for the artists involved. Some of them had to flee their own countries and are in Ireland at the moment."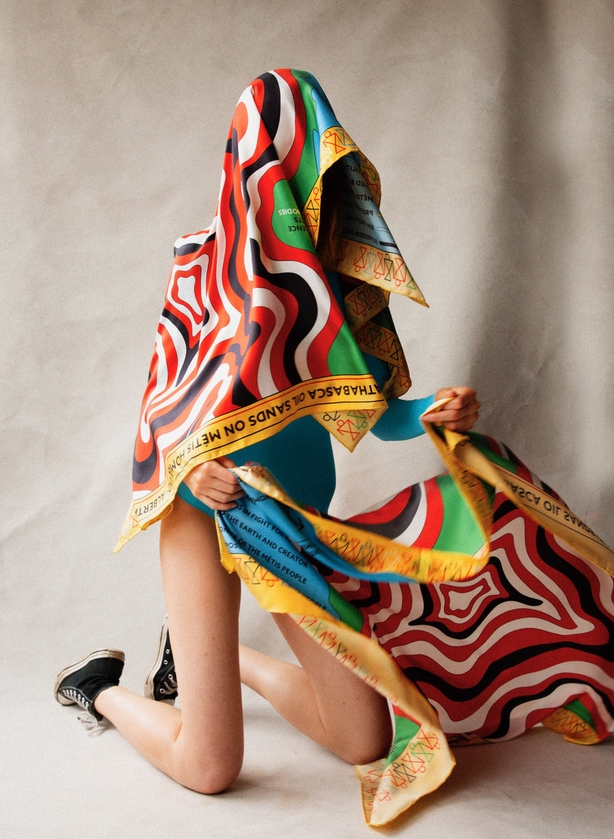 Alison Conneely said it is important to stay engaged through the arts, to be political and to play a part in social and environmental change.
The Legendary Ingramettes hail from Richmond, Virginia in the US, and are widely considered the city's "first family of gospel".
Almeta Ingram keeps the legacy of her mother alive. The group was originally formed by "Mama" Maggie Ingram, a single mother who raised her five "ingramettes" alone and passed on a love of church and gospel music.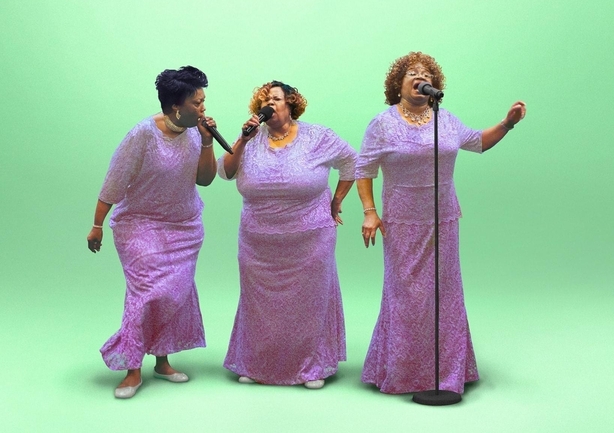 The group said music is one of the many forms of ministry they have practised, and the one they are most famous for.
Almeta said black gospel music is as relevant today as it was during the civil rights movement.
"Black gospel music encourages us to serve not only God but to serve humanity. I believe that somehow if you followed the civil rights movement, the music has gone right along with the movement itself. Black lives matter is now a global movement which we fully embrace."
Sea carpets is the title of an exhibition featuring thousands of metres of old fishing rope washed ashore on Tairbeart off the coast of An Clochán.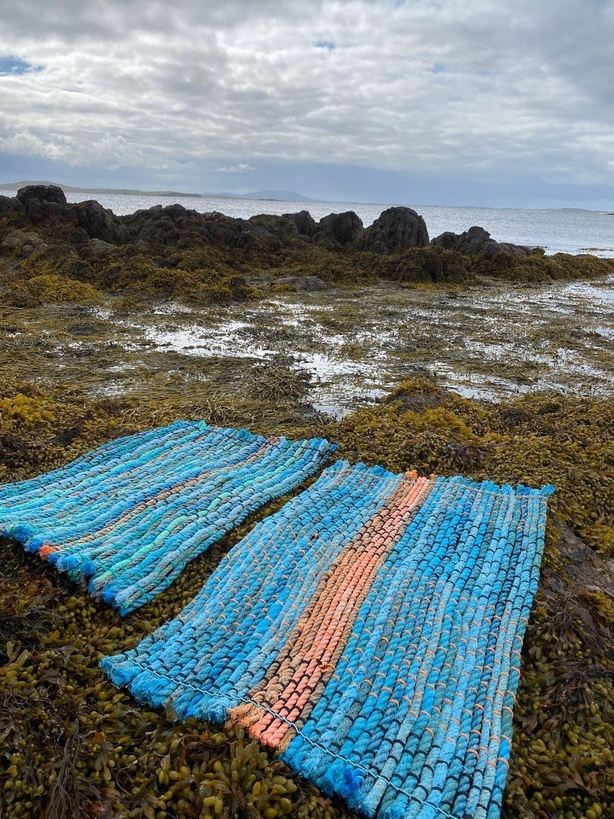 It is the work of Dutch artist Hanneke Frankel who spends time here every year year with her partner Stefan.
The sea gives up the materials of her work and she transforms the waste into art. Her work is on display in her studio and people are invited to visit Tairbeart and take a tour of the island.
Cliodhna Prendergast is a photographer and writer from Conamara whose exhibition focuses on what she describes as the "tattoos" of nature, those indelible marks of time, being and space.
"Each of these images express a texture, colour or emotion that is, for me, the essence of the place in which I move and have my being.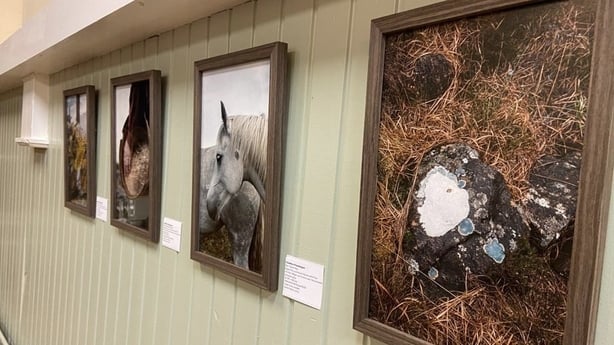 They each convey a unique sense of home and are glimpses of the "everyday remarkable".
Kevin Griffin is a London photographer who relocated to An Clochán in 1997.
He has a special interest in documentary photography which he says provides a straightforward and accurate representation of people, places, objects and events.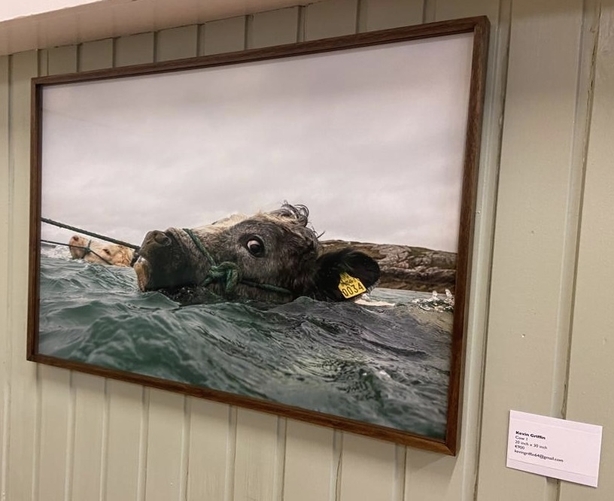 This year's festival also celebrates the centenary of James Joyce's Ulysses, with a focus on Joyce's Galwegian wife and muse, Nora Barnacle. Curlew Theatre Company is presenting 'NORAMOLLYANNALIVIALUCIA: The Muse & Mister Joyce'.
The filmmaker Tristan Heanue will premiere a new film installation that combines Joyce, the Conamara landscape, and acclaimed actor Olwen Fouéré.
The festival runs until Sunday with dozens of exhibitions, workshops and performances. The popular elf and fairy trail continues for children and the Grand Parade will take place on Saturday evening through the heart of An Clochán.