The Galway Film Fleadh is up and running, with a full schedule of cinema-based activities, for the first time in three years.
More than 80 films will be shown over the coming days, with 20 world premieres among the attractions.
And the rude health of the Irish language film sector is also being celebrated, with first screenings of a number of features, shorts and documentaries.
The works, from both debut and established directors, come at a time when the potential of Irish films is being explored further.
TG4 and Screen Ireland will host a networking event next Saturday for producers interested in creating content in the language.
And those with films selected for this year's Fleadh say that there is momentum behind their endeavours, thanks to initiatives like Cine 4, a collaboration between the Film Board, TG4 and the Broadcasting Authority.
Since its launch in 2018, it has to the development of a number of new films, including An Cailín Ciúin, Arracht and Foscadh.
It aims to encourage the production of original feature films in Irish, for a domestic and international audience.
Independent director Paula Kehoe said it has helped the wider filmmaking sector too, by bringing audiences to works that they might not have had a chance to see before.
Her film, Cathair na Mílte Grian, will be shown at the Fleadh on Friday.
Ms Kehoe said that she has noticed a change in attitude to works in Irish since her first film was produced almost ten years ago.
"The world has really shifted in the last five years. The profile that films have been getting in recent years has shown people films can be in any language and speak to a wide audience," she said.
She contends that "the perception of the Irish language has changed and that's fed into how Irish cinema is perceived."
For Alan Esslemont that shift is central to what Cine 4 is trying to achieve, as part of a wider drive to promote the use of the language in everyday life.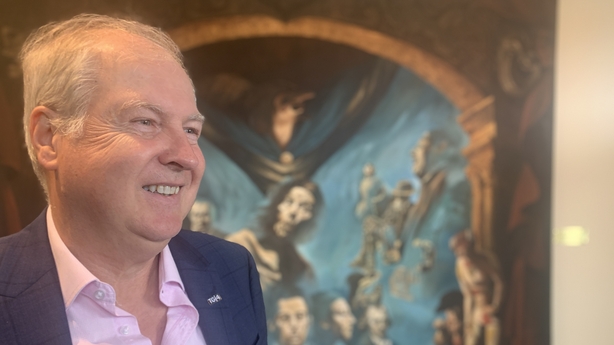 The Director General of TG4 says that the aim was to create "a driver for Irish language cinema, with a strong vision that one day we would have an Oscar for the language".
Mr Esslemont puts the success down to a pent-up talent that was there for 25 years, that now has the benefit of a "laser-like focus" to support new projects.
This week sees the premiere of another film from the same stable - Tarrac- which will debut at the Fleadh on Friday night.
This year's programme also features a strand of films focusing on Ukraine. The festival will close with the Irish premiere of Carol of the Bells.
Set in Ukraine during World War II, it tells the story of three families torn apart by conflict.
Given the events of recent months, the symbolism of such a story is not lost on actor Yana Koroliova. She is among thousands of her compatriots now living here, after fleeting similar upheaval in her homeland this year.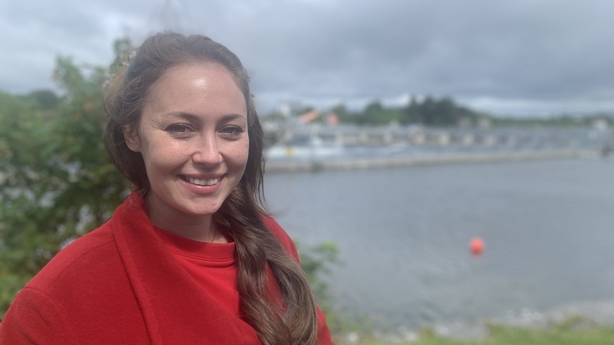 Weeks after she arrived in Ballyvaughan in Co Clare, she showed a trailer of the recently completed movie to someone, who in turn brought it to the attention of Fleadh programmers.
Now, Ms Koroliova is preparing to see the completed production for the first time on Sunday night.
She says she has "mixed emotions" ahead of the premiere.
"On one hand, I'm remembering the conflict in my country but I'm so grateful for the welcome I've received here," she said.
She recalls thinking of stories told to her by her grandmother about the occupation of Ukraine during WWII and then realising earlier this year that similar events were unfolding again.
"I'm overwhelmed with the emotions and feelings I have [before the premiere] but I'm really grateful to be a part of the festival and to be able to share this work with everybody," Ms Koroliova said.