In the rural village of Hollymount in Co Mayo, Melissa Walsh has been cutting turf all week on the family bog.
She had previously decided not to use turf anymore, but can no longer afford to heat her home with oil.
"It was costing me €2,000 a year to heat the house prior to the increases in energy costs, but now it's just too expensive and I had no alternative but to go back to the bog," she said,
Ms Walsh is a single mother of three and runs her own printing and design business in Claremorris, which employs seven people. She says the cost of raw materials have escalated in recent months, with items like corrugated boards rising in price from €8.50 a roll to €17.50.
"Everything is rising except wages," she said.
"We're switching off lights, using turf, buying cheaper brands, not going out. My motoring costs have doubled as well and I'm not doing long haul trips.
"It's meeting clients, school runs, deliveries, sports. I've gone from €60 a week to €140 on diesel costs. It's not sustainable and there's no light at the end of the tunnel."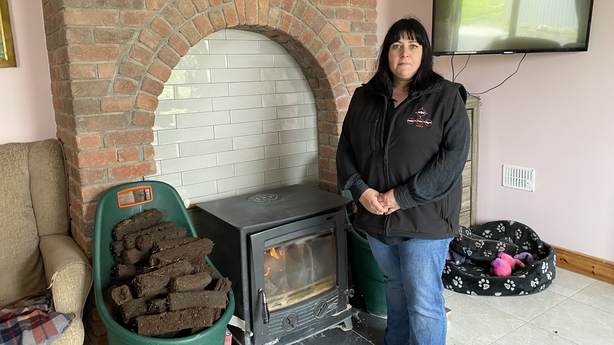 Ms Walsh is typical of householders all across the country who are struggling with the escalating cost of living. She says that unless the Government takes some form of action, there will simply be nothing left in the tank.
Her comments come after the ESRI reported that the number of households in energy poverty in the State is estimated to be 29%.
The report also finds energy price increases disproportionately impact those on lower incomes.
It suggests that measures targeted at the less well-off, such as welfare increases, lump sum payments or fuel allowance increases, would be more effective at tackling the issue, as opposed to cutting VAT, fuel duty or the carbon tax, which would benefit better-off households too.