The town of Newport in Co Mayo is celebrating 300 years this May Bank Holiday weekend with the historical re-enactment of the town's beginnings.
"A Journey in Time" has been taking place this afternoon with a street pageant as part of the Newport 300 celebrations.
The clock was turned back to meet Captain Pratt on Medlicott St where he set up the new town of "Newport" with the help of a Quaker community.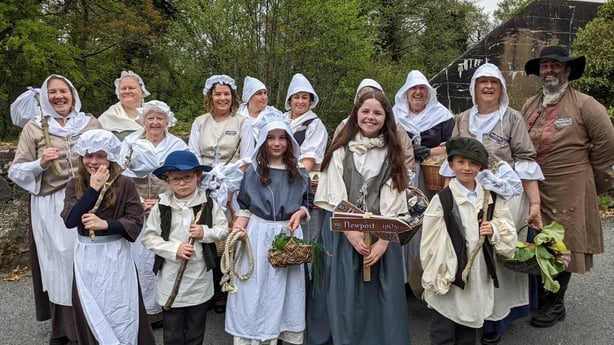 Locals dressed in period costume and became Quakers for the day, weaving, dyeing, and corn grinding on the main street.
There was plenty of action on the Viaduct Bridge as well with Captain Pratt and his visionary friend Brian Rua O'Cearabhainn encountering a sea captain and an army of red coats.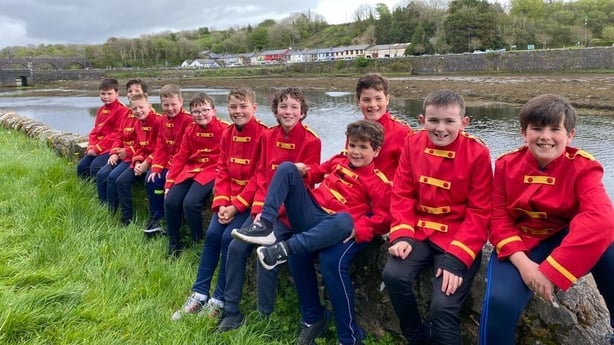 There were rousing renditions of a specially composed sea shanty, We're Bound for Newport Town - HEY!
This evening, Mayo man and former Taoiseach Enda Kenny, launched the book "Newport 300 - The First 200 Years (1720 -1920)" by the local historical committee.