The premiere of a Galway 2020 opera and sound installation project has opened at St Nicholas' Collegiate Church in the city centre.
'Paper Boat' is a collaboration with the Irish National Opera and celebrates 700 years of sanctuary provided by the church.
The creative team behind the opera have described it as music and art to heal people's minds and souls after the confinements of recent times.
Anna Lardi, Executive Director of Music for Galway, said: "This Paper Boat has finally sailed. It's so wonderful to finally stage this community opera after waiting two years. We endured the most unexpected challenges and here we are today.
"As well as the wonderful artists to the fore we have choirs and brass bands and ensembles and national schools. This is truly an exciting day."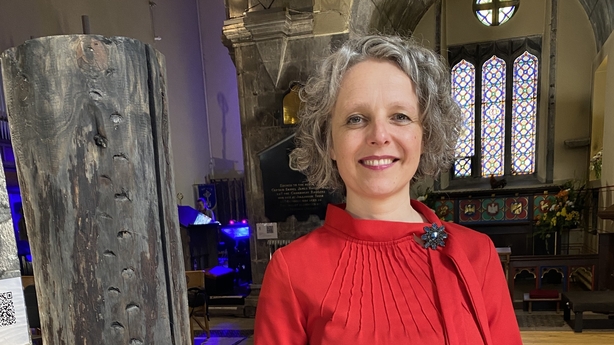 Seeking refuge and protection within the church is the historic theme of this opera, a theme that is most relevant today.
Mark Duley is organist at St Nicholas, as well as conducting and overseeing the artistic direction this weekend.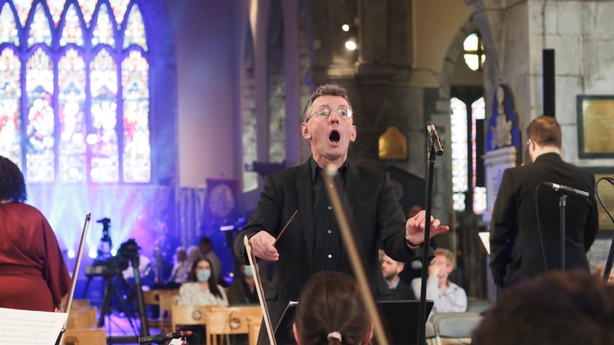 "This is the story of a young homeless man, and a mysterious mother and a child who arrive in St. Nicholas' Church to claim sanctuary from very different threats.
"But an army from the past is gathering outside the doors, threatening to repeat the destruction of Galway perpetrated by Cromwell's army centuries ago.
"Now the people of Galway are being asked to risk their own safety to protect the strangers who have come seeking their aid, and the leaders of the fourteen tribes must decide.
"These themes have never been more relevant as we witness daily what is going on in Ukraine," Mr Dudley said.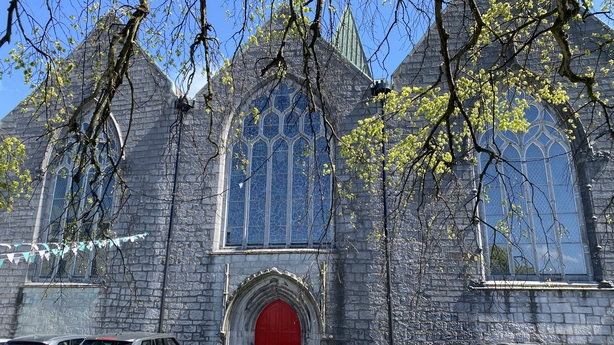 Composer Elaine Agnew said it was exciting to create an opera with the community of Galway and St Nicholas' Church at its very heart.
She said writer Jessica Traynor had written a libretto from which the music seamlessly emerged, from songs of struggle. "Where I come from the sky has no moon,....Where I come from the sea had no tide..."
The four soloists performing in Paper Boat are mezzo-sopranos Gemma Ní Bhriain and Brid Ní Ghruagain and baritones Brendan Collins and Rory Dunne.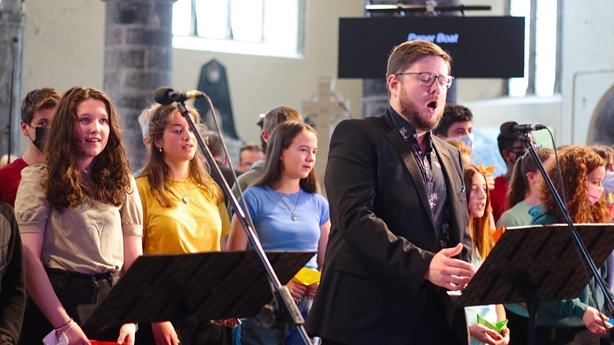 There is a cast of over 100 musicians and singers from the local community.
Among those taking part are the Athenry Youth Orchestra, the Coole Music and Arts school in Gort, St Patrick's Brass Band and the Schola Cantorum flagship chamber choir.
A sister project is a 12-part sound installation by Philip Fogarty entitled 'I claim Sanctuary'.
People can drop by the church and listen to audios of people who have received shelter and worship in St Nicholas' Collegiate Church over the years.
The art installation project is open until June and admission is free.
The Very Reverend Lynda Peilow is Rector of St Nicholas' Collegiate Church.
She says it stands in the centre of Galway City like a "big gentle giant"
"We pride ourselves on opening our doors to everybody, embracing people of all walks and backgrounds and creeds," she said.
"This is a wonderful space for healing and sanctuary and prayer. I'm so delighted to see this opera staged here today"