An initiative encouraging children to travel by foot, scooter or bike has seen a 14% reduction in daily car journeys outside one school in Galway.
The 'School Streets' pilot project has been running at Scoil Iognáid, close to the city centre, for the last 12 months.
Galway City Council said that, in that time, 11% more pupils are walking, with 7% more cycling and 3% opting to scoot. Daily car use for school travel has fallen by 14% since November 2020.
The project aimed to reduce traffic during morning and early afternoon, around Raleigh Row, where the school is located.
As part of the pilot, free "park and stride" facilities were provided for parents at a number of city car parks.
This was to incentivise those travelling greater distances to the school to walk for the final stage of their journey.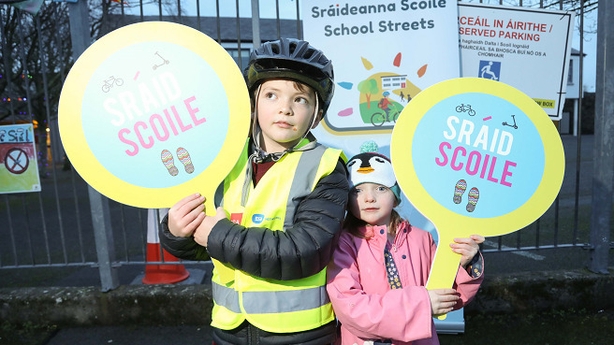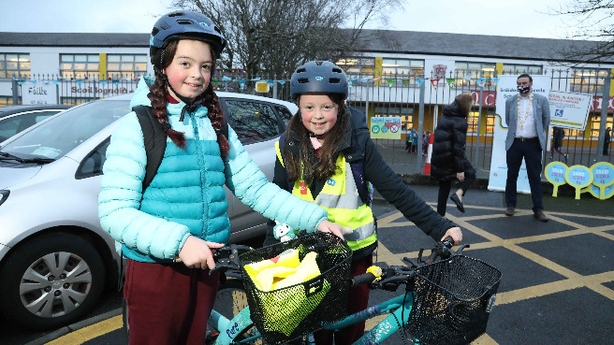 In addition, streets around the school were temporarily pedestrianised from 8.15am to 9.15am and 1.15pm to 2.45pm, during school term times only.
Residents still had access to their homes during these times, as did cyclists or "blue badge" holders accessing the school.
The local authority said it hopes improvements to "front of school environments"; such as better road markings, traffic management and safer access routes; can now be provided at more schools around the city.
Minister of State at the Department of Transport Hildegarde Naughton said the findings from the pilot project are "incredibly encouraging".
She said they showed the benefits that could accrue at other locations, through the department backed Safe Routes to School programme.