Pope Francis has announced the appointment of Bishop Francis Duffy as Archbishop of Tuam.
Archbishop-elect Duffy will replace Archbishop Michael Neary who is retiring at the age of 75.
Born in County Cavan, 63-year-old Bishop Duffy was ordained to the priesthood in 1982.
He became the Bishop of Ardagh and Clonmacnoise in 2013.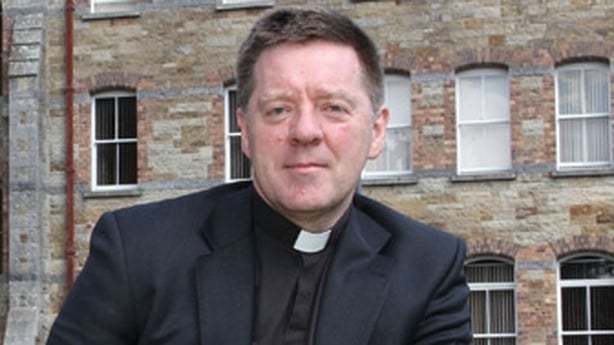 Following today's announcement, he takes up the role as Archbishop-elect of the Tuam Diocese from Emeritus Archbishop Neary, who has held the position since 1995.
In recent years, the work of local historian Catherine Corless on the Tuam mother-and-baby home dominated headlines, drawing attention to the nuns who ran the home and on the diocese.
Archbishop Neary described the report by the Mother and Baby Homes Commission as a cause for shame and showed how the church had failed in its responsibility to love and cherish those most in need.
He will remain as Apostolic Administrator of Diocese until the new Archbishop canonically takes up the role.
He said it was his privilege to serve the diocese for 50 years as a priest, 29 as a bishop, and for almost 27 years as Archbishop.
He said news of Archbishop Francis's appointment would be received with "enthusiasm and joy" in each of the 56 parishes and in many places beyond.
On a personal level, he said he prayed for God's blessing on Archbishop Francis's future ministry as Archbishop of Tuam.
Bishop Duffy studied for the priesthood at St Patrick's College, Maynooth, and was ordained a priest for the diocese of Kilmore in 1982 at Saint Mogue's Church, Bawnboy, Co Cavan.
He taught at St Patrick's College, Cavan, and was appointed principal of Fatima and Felim's Secondary School, Ballinamore, Co Leitrim in 1996.
After 12 years as principal, he was appointed Diocesan Secretary and Financial Administrator and Chancellor.
During that time he was resident priest in the parish of Laragh, Co Cavan.
On 17 July 2012, he was appointed Bishop of Ardagh and Clonmacnoise with his episcopal ordination taking place on 6 October 2012 at Saint Mary's Church, Athlone.
As a member of the Irish Bishops' Conference, Bishop Duffy is currently chair of the Council for Liturgy, a member of the Council for Education, as well as a member of the Commission for Worship, Pastoral Renewal and Faith Development.