Scientists at IT Sligo, leading out a major European project on climate change, have put a call out for "citizen scientists" to be part of their team.
The €10 million Horizon 2020 project called Score aims to increase climate resilience in European coastal cities challenged by issues like rising sea levels, extreme climate events, coastal erosion and extreme rainfall.
Dr Salem Gharbia, of IT Sligo, is leading a consortium of international scientific institutions, cities and companies in the project but he needs local people in Sligo, Dublin and Cork to help find solutions to the issues by monitoring and reporting back on conditions in their local areas.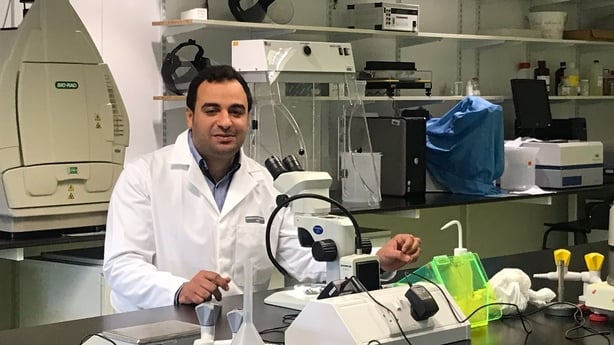 "Citizen scientists" like Dessie Carway in Raghly, County Sligo, will be supplied with special sensors to gather data for the project. Dessie is acutely aware of the impact of coastal erosion, storms and rising sea levels.
Over the past 30 years he says he has seen about 7 metres of coastline eroded and where he once grazed cattle, there is now a beach.
For Dessie, being part of the project is important and he hopes that, along with neighbours, their input will help to reduce the impact of climate change in their area.
Professor Frances Lucy, head of the Department of Environmental Science at IT Sligo, said it's an exciting project for the Institute to be involved in and she is confident it will be a success.
Ten coastal city "living labs" will be created as 28 different bodies, including universities and local authorities work together on finding solutions to the climate challenges facing coastal cities.
Dr Gharbia said that when the project concludes in four years it will have produced a "cookbook" of transferable solutions which will mitigate the impact of climate change and which can be shared by all.