Music for Galway is marking its 40th anniversary, with a gala concert in the city tonight.
The organisation was established with the aim of bring internationally renowned artists and composers to play for audiences in the west.
In the four decades since then, it's grown to be a key part of the region's cultural life.
Tonight's event in the Town Hall Theatre will feature works from Ravel, Stravinsky, Mozart and Mendelssohn.
A new arrangement of a piece by one of the founding members of Music for Galway will also get an airing.
Jane O'Leary's "A Way Through" will be accompanied by a special video, featuring photographs by Marie Hanlon.
The concert will take place with 60% capacity in the venue, under current public health guidelines.
Pianist Noriko Ogawa says the return of live audiences means there's a certain magic in the air for performers, who've been starved of crowd reaction during the pandemic.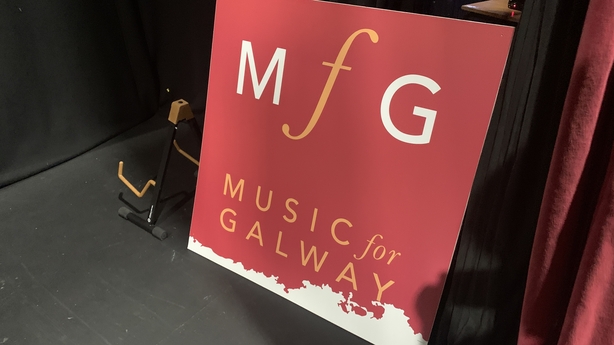 While the event is also being streamed online, she says that musicians will never again take live shows for granted, after more than 18 months of restrictions.
The Artistic Director of Music for Galway, Finghin Collins, echoes those sentiments.
He says he's proud of the role the organisation has played in bringing a huge variety of music to the city over the last 40 years.
And while he's performed at some 'in person' events in recent months, the prospect of a return to full live concerts is something that excites the renowned pianist.
As it celebrates the milestone anniversary, Music For Galway's Executive Director, Anna Lardi, says there's also a focus on the future.
Among the aims in this regard are the construction of a dedicated performance space for music and dance in the city, as well as continuing to grow a number of initiatives to support up and coming musicians.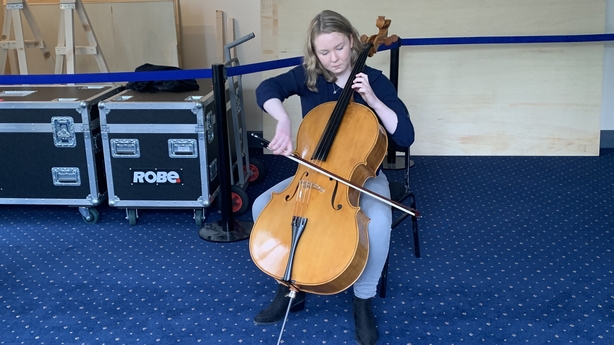 As part of this the first 'Cellisimo Ambassador' has been selected to take ownership of a bespoke Galway Cello, designed and built as part of the European Capital of Culture programme.
Mullingar musician Catherine Cotter emerged from a recent competition held to help further the prospects of those hoping to pursue a full time career in music.
She'll be among the performers at tonight's event.
A bumper programme has also been unveiled to mark the anniversary. It features concerts at locations around the city between now and the middle of next January. Full details are available at musicforgalway.ie.