More than 200 people are attending a socially distanced outdoor cinema event in Galway this evening to launch the 33rd Galway Film Fleadh.
The big screen action is taking place at Father Burke Park in the Claddagh area of the city.
The buzz of the outdoors lends itself to a festival atmosphere, but a cinematic hush descended on the audience as they watched the opening premiere of the fleadh, which was the Northern Irish psychological thriller 'Here Before', directed by Stacey Gregg.
The film follows a bereaved mother, who begins to question her reality after new neighbours move in next door. There will be 17 films shown here on the big screen over the coming week, as well as many online screenings.
The festival will include 11 world premieres, 45 new works and an extensive programme of shorts. Outdoor events are a big focus this year, with music and food stalls and interviews on site with industry members.
"There is so much emerging new Irish talent reflected in this year's programme which is what the Galway Fleadh is all about," said Head of Programming at the fleadh Will Fitzgerald.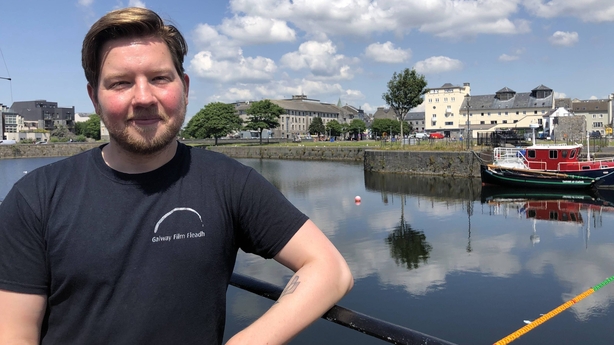 Another premiere at the 33rd Galway Film Fleadh is a coming-of-age love story which explores sexuality and bullying. 'Who We Love' tells the story of Lily and Simon, best friends who navigate the troubled waters of school life and explore Dublin's vibrant and sometimes dark LGBTQ+ scene under the sharp eye of reluctant mentor Oonagh.
The film has been a labour of love for everyone involved, according to director and co-writer Graham Cantwell.
"We have overcome so many obstacles to get to this point, including the global pandemic, which shut us down for months. It's extremely exciting to be able to screen at a live event again for the world premiere," he said.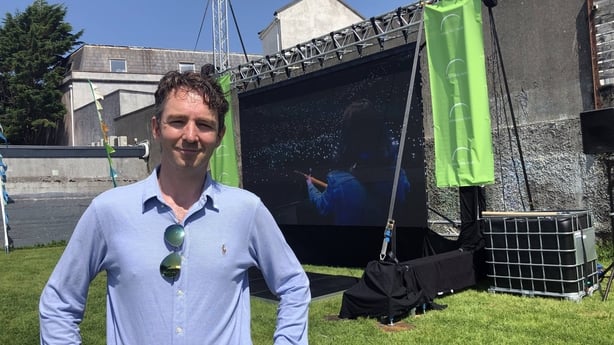 "I'm grateful to the Galway Film Fleadh for giving us the opportunity to bring our message about inclusion and self-belief to an audience in person and online."
Amy-Joyce Hastings, an actor in the film, said: "It really can't be overstated how much of a lifeline positive LGBTQ+ stories are for people in the process of coming out, remembering that experience, or those learning what it means on an emotional level for their own friends and family."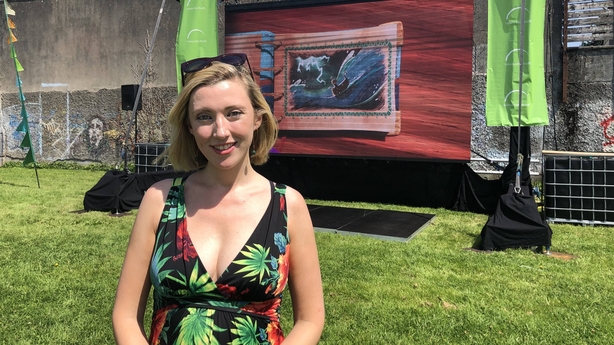 Ireland's celebrated actor Gabriel Byrne features in the programme with his new film 'Death of a Ladies' Man'. He plays Samuel O'Shea, a lifelong womaniser who begins experiencing strange visions that disrupt his world. The part won him an IFTA for Actor in a Lead Role.
Mr Byrne will also take part in the fleadh's online series of 'in conversation' events. He will be interviewed by Irish actor and writer Kate O'Toole, who is a board member of the Galway Film Fleadh. These events are free but audience members must register in advance.
The Irish language animation 'Wolfwalkers' will also premiere at the Galway Film Fleadh. The film is a story of superstition and magic around a mysterious tribe rumoured to transform into wolves by night.
Audiences will be able to listen to this screening in Irish or English.