A community in north Leitrim is hoping for a tourism boost, after it came together to restore access to a popular local amenity.
It is hoped the project will help popularlise the scenic views from O'Rourk'es Table in the north of the county with visitors from across the country.
O'Rourke's Table gives stunning views across Lough Gill and out into Sligo Bay.
The plateau near Dromahair is steeped in history, forever connected with the O'Rourke clan and immortalised in song by Thomas Moore's 'The Valley Lay Smiling Before Me - The Song of O'Ruark, Prince of Breffni'.
The land belongs to the local parish which, about 30 years ago, had over 350 steps put in place to reach the top.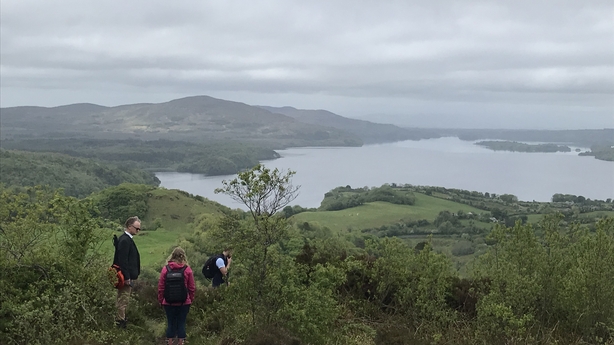 The current parish priest, Fr Paul Casey, describes it as a stairway to heaven, with heavenly views when people reach the top.
Over time the stairway, which is quite steep, has become eroded and unsafe and has recently been closed to the public.
The local community, however, is determined that it will reopen but with a safer and more gradual walk to the summit, so that locals and visitors alike can enjoy the views from the top.
Bryan Fennell, Recreation Officer with the Leitrim Development Company, was asked to come on board to assess the situation.
He says it is a special area of conservation, and so they have to go about it the right way and are now working with an ecology team, the National Parks and Wildlife Service, and Leitrim County Council, to devise a pathway using robust materials which will work with the contours of the land to produce an enjoyable walk for all.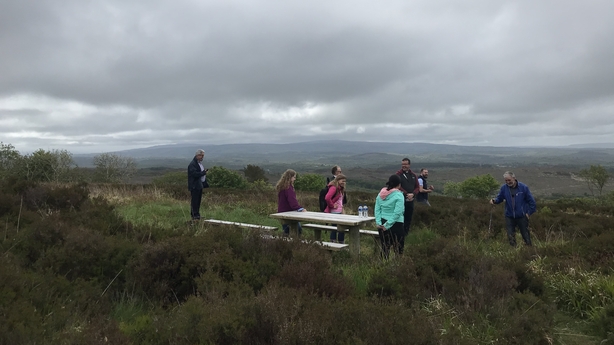 The O'Rourke's Table Committee is seeking state funding for the project but has set up a donation page online to supplement the cost involved.
PRO Denise McDermott says they are already getting a great response with donations coming in from people connected to the Newtownmanor area, who live in America and Europe.
She says the drive to create a new route to O'Rourke's Table has brought the whole community together.
Committee Chairman Kevin Comiskey describes the area as a hidden gem which they hope will attract visitors to the area, as well as allowing local people to enjoy a great amenity.
"When it's all done", he says, "we hope to have a hooley on the top of this mountain!"