As the easing of lockdown restrictions cautiously continues around the country, residents of the Aran Islands are in disagreement about the timing of reopening for tourism.
Business owners say they have been decimated by the Covid-19 pandemic, and welcome the return of visitors this week.
Other islanders, including a local GP, think it is all happening too quickly.
Inis Mór is the largest of the three Aran islands with a population of around 800 people.
To date there has been just one confirmed case of Covid-19, and the island's GP, Dr Marion Broderick, said she wants to keep it that way.
"My opinion is a foregone conclusion as a medical professional and is shared by colleagues across the islands - doctors and nurses - that a slow and gradual reopening of the islands is the best way to go", she said.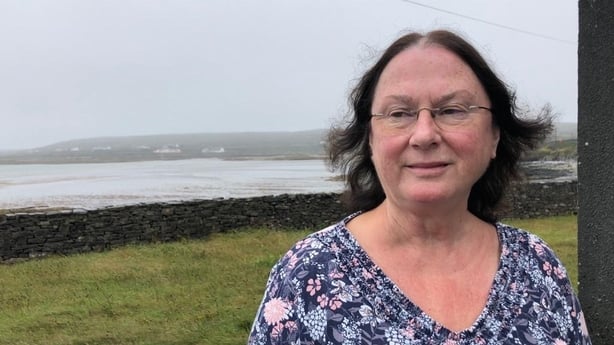 "I believe nationwide this is happening too quickly, and certainly from the island's point of view - considering that our patients have to travel in public transport on the boat with all of these visitors, unlike mainlanders who can get in their car and go for their appointments without meeting anybody - I think we should be going slower.
"People are worried because we've only been opened a week and large numbers are here already."
Around 250 islanders took part in a vote recently and the majority were opposed to reopening so soon, but many more say they are dependent on the summer season for their livelihoods.
PJ Ó Flaithearta and his wife Grace run Joe Watty's pub and restaurant.
"We've lost all our bookings", he said. "We would deal with tour operator trade, which is 80% of our business. That's all gone for the whole year. So now we're dependent on the home market, which is really only available to us until the third week in September.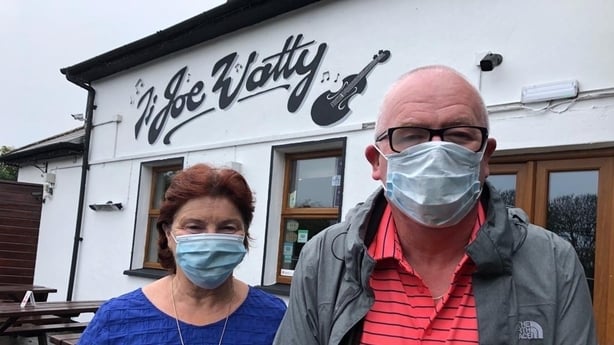 "But we're nervous as well, and we're complying with all the necessary measures to keep the island safe. We don't want to see anyone get sick on the island, but if we don't make some money we'll be sick ourselves.
"There'll be a lot of people under pressure if they don't make some money because there'll be nothing else until next year."
Grace said they are taking all necessary precautions, including wearing face masks and practicing social distancing. She said they are only dealing with a fraction of the people they are used to at this time of year.
"Inis Mór would be heaving with up to 1,000 tourists coming in daily on ferries and planes."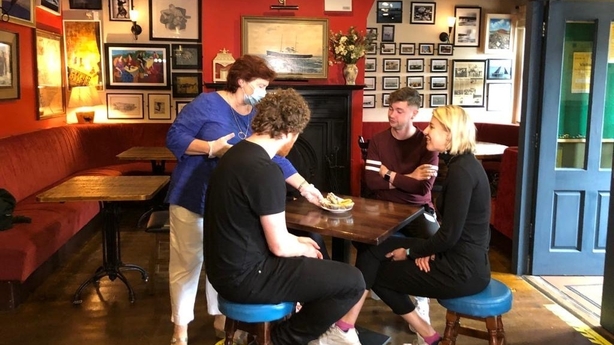 Vincent McCarron is in his 70s and has lived on Inis Mór for 47 years. He is nervous about the island reopening.
"Being an island, we have no protection out here at the moment", he said. "You can see visitors walking around here with no face masks and no social distancing."
Mr McCarron says the nursing home on Inis Mór, which has less than a dozen residents, is particularly vulnerable.
"If Covid got in here it would be wiped out. Like myself, there are a lot of elderly people here with underlying health issues, and many have not left the island since January."
He says he left once for a hospital appointment, but was otherwise cocooned for months on Inis Mór. He is very fearful of the virus coming onto the island and the damage that would ensure.
"We would never come back from it. We would end up like the Blaskets", he said.
Clodagh Gill runs a B&B on Inis Mór and said she cannot afford not to reopen her doors.
"Financially, it has destroyed us. I've three children, two going to university. I've a mortgage and other overheads after investing heavily in my business. Unless I open my door to visitors, nobody is going to pay the bills for me."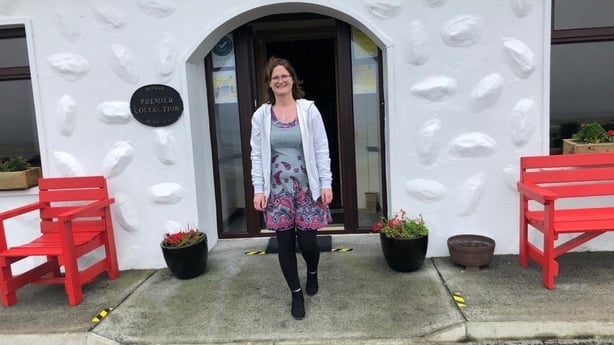 Regarding fears of a second surge, and concerns that visitors might bring the virus onto the island, Ms Gill said: "People want to come to a safe place. We will be ensuring all necessary precautions are in place and will have traceability of guests staying in our house. We are working closely with Fáilte Ireland to adhere to all necessary measures."
The virus can be picked up anywhere, she added.
"You could go to Galway and walk down Shop Street. You could pick it up there. Everybody just has to be responsible themselves. I have to be cautious and careful everywhere I go.
"You have to make a living. You have to get on with it. It's the new tourism. It's the new life. Everyone has to get on living. If you can afford to stay wrapped up in cotton wool that's fine, but I can't,'' she said.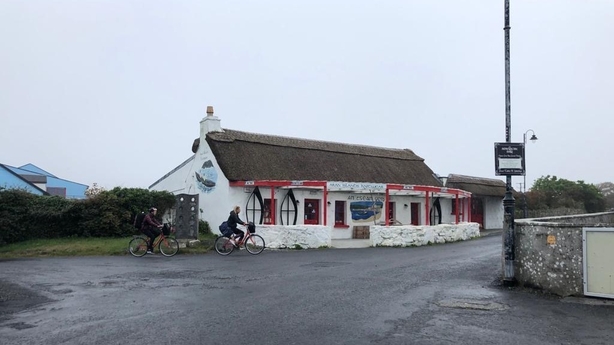 Dr Broderick said she understands that business owners are feeling the pinch, but added: "You have to come to a point where you decide whether you're going to protect public health and safety or the economy.
"I think if we could manage to keep Covid away and not have the reputation of having it around the place, it would make for a very good season next year."
Despite the disparate views and inclement weather, the summer season has ramped up on Inis Mór.
Frankie Moran of Aran Glamping and Camping said all of their pods booked out in three days.
"We were really worried that we wouldn't be able to open at all this year and as soon as we got the revised opening date of 29 June we were fully booked within three days. We could not believe it, so it's all systems go here for the summer."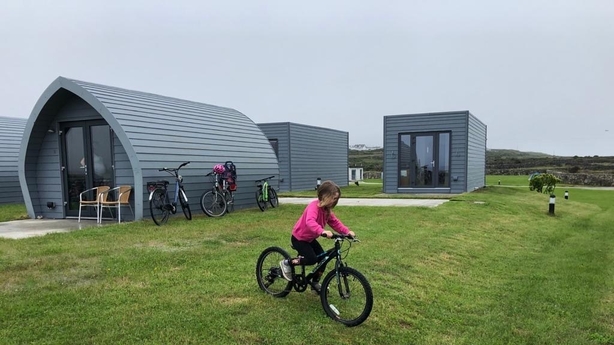 Ms Moran says the company is following guidelines set out by the Health Service Executive and Fáilte Ireland and will continue to operate as long as the Government says it's safe to reopen.
"It's unbelievable. We really thought that we weren't going to be able to open and I thought I was going to be out of a job", she said.
"It was a stressful time and when the Government announced we could reopen it gave us a huge boost. People want to come to the Aran Islands instead of the Canaries! It's just fantastic. We're so happy to see people again."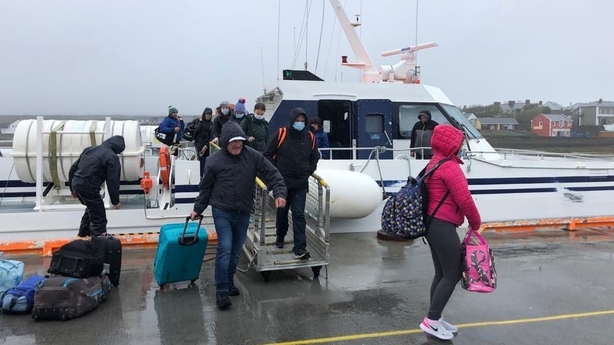 Ciaran Tansey from Kildare is on a mini break with his family. He said he came to the Aran Islands as a child and is delighted to be back here with his young family.
"The weather is clearing up since we arrived off the ferry", he said.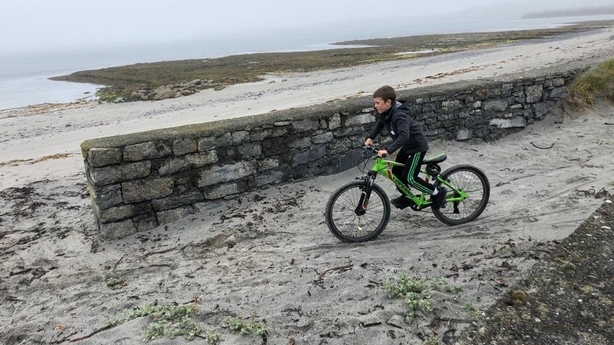 "The kids are having a ball on the glamp site where we have rented a family pod for three days.
"There's a beach across the road with a spectacular view and it's just so good to be out of the house, it's great for the body, the mind and the soul".