When Sligo man Ciaran McHugh set about collecting 500 pairs of sports shoes to send to children in townships in Cape Town in South Africa last year, he was delighted with the response.
Today, a few weeks after launching a second campaign, he is simply amazed at how generously people have responded to the "In My Shoes" campaign and is now preparing to send over 10,000 pairs of shoes to South African children.
The idea to send out the shoes came about when Ciaran and his boss Kieran Grant, who is from South Africa, were on a business trip to Cape Town.
They stopped off to see how money that their company, White Calling, had donated to their charity partner was being spent.
The Gary Kirsten Foundation works to bring sport to children living in impoverished townships but the one thing that struck the men from Sligo was the fact that all of the children running out to play cricket had no shoes.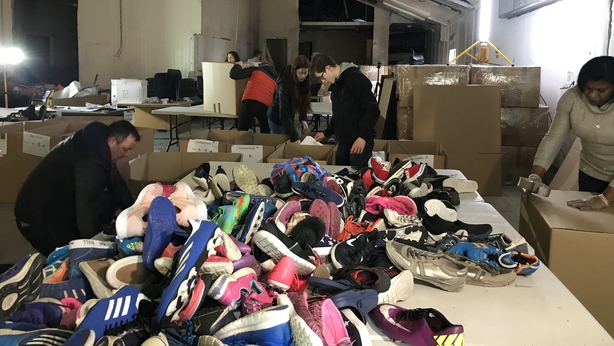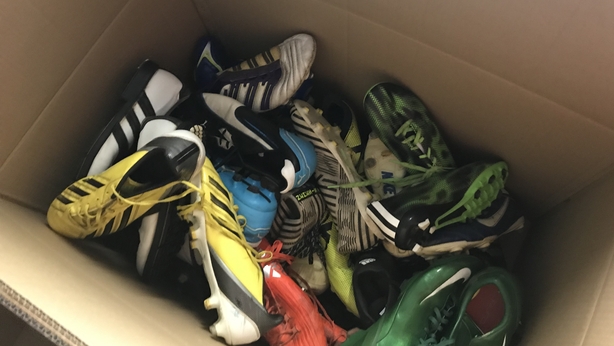 When Ciaran thought about it, he realised that there were lots of runners and boots back in his own attic in Sligo, which his children had quickly grown out of, but which were still in perfect condition.
So he decided to do something about it, gather up his own shoes and put out a call to national schools and sports clubs in the area in the hope of gathering for 500 pairs for needy children in Capetown - he ended up with 2,500
A campaign in Sligo to collect runners to send to children in South Africa who play sport bare-foot has had an overwhelming response. @EileenMagnier has the story. pic.twitter.com/qgjx5EMJLl

— RTÉ news2day (@news2dayRTE) February 26, 2020
Delighted with that success, this year Ciaran set a target of 5,000 pairs and opened it up to the rest of the country with the support of Parcel Motel, who had offered to deliver donated shoes to him in Sligo for free.
In the six weeks since then, Ciaran says they have been inundated with donations - everything from individuals sending a few pairs of runners or football boots in a box, to a delivery of 14 pallets of shoes.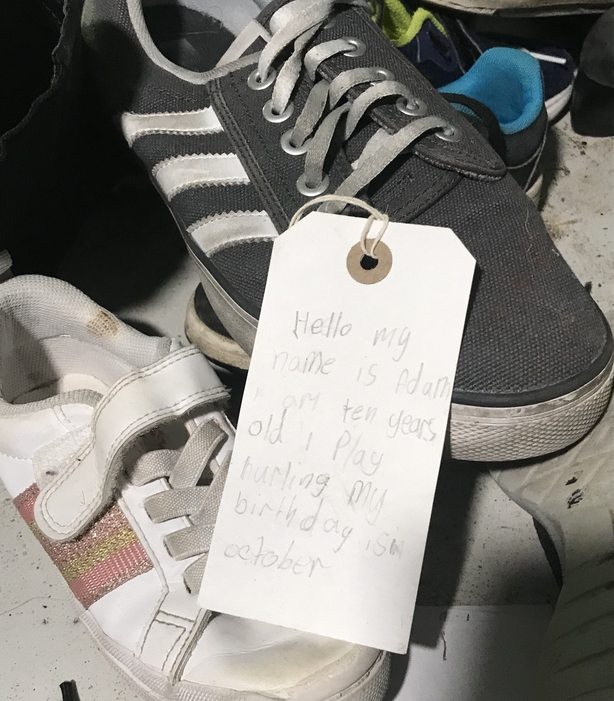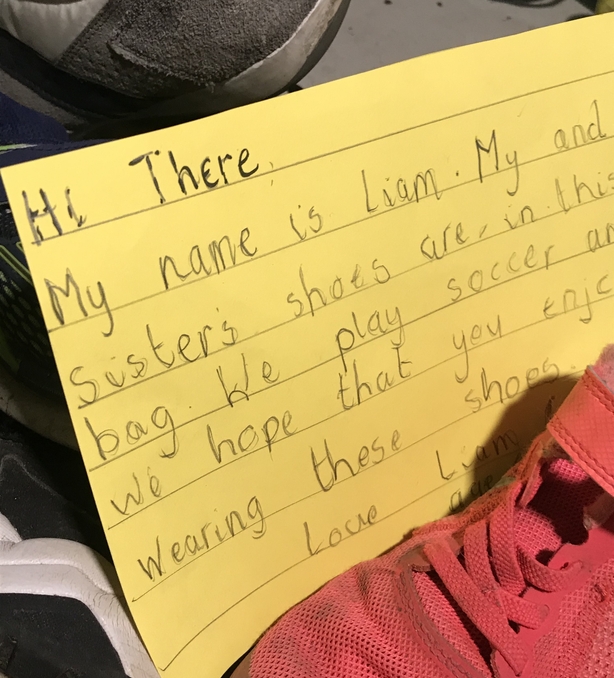 Clubs, schools, businesses and families all across the country have been sending shoes, all in good condition, many of them brand new.
The shoes are now being sorted and boxed by a team of volunteers for transportation to South Africa, where their partner charity, the Gary Kirsten Foundation will help distribute them to children in need. 
Some of the donated shoes came with little notes from children who were delighted to share their shoes with their Capetown counterparts and wished them well with their sports.
The shoes sent out to Cape Town were received with great delight by the children there and Kieran says that being from South Africa himself, he knows very well just how much the next shipment will mean to the children. 
The "In My Shoes" team can't take any more donations at this stage but hopes to do another campaign - an even bigger one - via www.inmyshoes.ie next year.