Castlebar has been dubbed Europe's luckiest town after its third EuroMillions win and ninth EuroMillions top prize win.
The winner of Tuesday night's €17 million jackpot has made contact with the National Lottery, who confirmed that the winning ticket was sold in Mulroy's Londis shop.
Owner Alan Mulroy said he was speechless when he heard that the winning quick pick ticket was sold in his shop.
"It was quite a shock to hear the news that we had sold this winning EuroMillions ticket," he said
He said he got word from the National Lottery yesterday evening but had to keep the news quiet until this morning, "but we are having a great day of celebrations down here."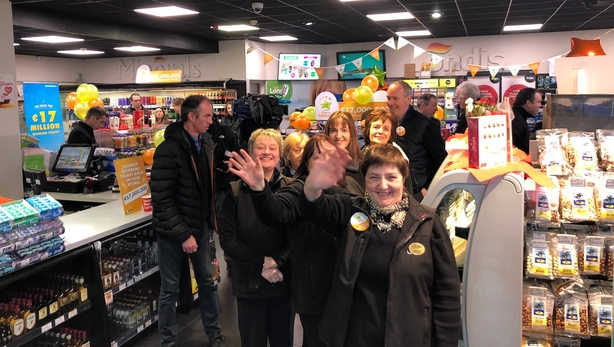 He said the majority of his customers are local "so I really do hope it is someone in the Castlebar community. Whoever it is, I wish them the very best of luck."
Along with the jackpot prize, another winner in Castlebar scooped the EuroMillions Plus prize of €500,000 on Tuesday.
The winning ticket was bought in Easons on Main Street.
The first Castlebar EuroMillions jackpot was won in April 2014 when a prize worth €15 million was claimed on a ticket at Staunton's Costcutter Express on Main Street.
In July 2019, the winning EuroMillions jackpot ticket worth €29m was sold in Garryduff XL Store on Pound Road in the town, with a syndicate from the west of Ireland the lucky winners.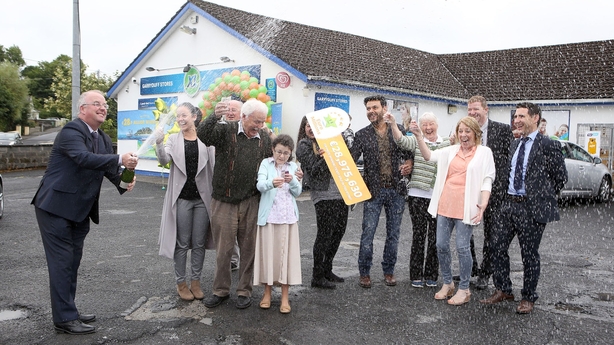 A National Lottery spokesman said that for a town with a population of just over 12,000, to have three jackpot wins in the space of six years is astounding.