Thousands of children from around the west of Ireland have been packing out theatres and performance spaces in Galway, as the annual Baboró Arts Festival continues.
More than 50 different shows are being staged across the week-long event.
Among the attractions is a world premiere of a new production by CoisCéim Dance Theatre, Francis Footwork.
Organisers have also scheduled a number of relaxed performances, for parents who may have concerns about bringing their children to the theatre.
These shows are adapted to cater for all audiences, who can move about or make noise during the events.
The programme includes theatre, dance, music, visual arts, literature, film, puppetry and creative workshops for children and families.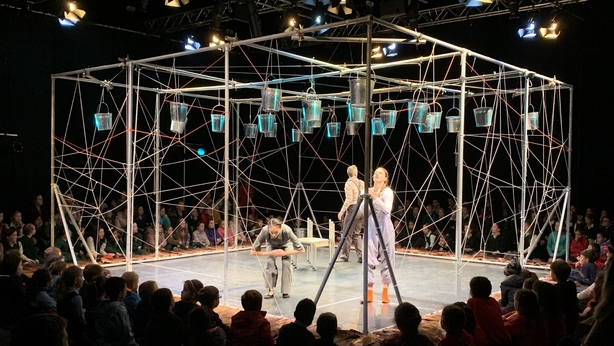 Venues across the city have been visited by hundreds of school children from around the region, with many performers staging early shows to cater for increased demand.
The Festival's Artistic Director, Aislinn Ó hEocha, said Baboró aimed to provide a springboard to the arts for younger people.
As well as a varied programme for infants and primary school children, a number of productions are being presented for older children and teenagers.
Creative workshops are being staged through the week, with a day-long event on Saturday for aspiring young writers.
Other free events include visual art exhibitions, readings in libraries and the Rainbow in a Box at the Spanish Arch.