The Green Party has proposed that a discussion mechanism be set up in towns where new refugee accommodation centres may be situated.
The party says a lack of engagement with local communities has led to the ongoing situation in Oughterard, where locals are protesting about the possible use of a former hotel for Direct Provision.
Galway City Green Party Councillor, Pauline O'Reilly says cross-sectoral commissions should be established to outline every aspect of Government plans, in advance of any centres being identified.
Cllr O'Reilly says that instead of trying to "shoe horn" Direct Provision, the State should engage with people, to encourage diversity and ensure community support.
She's envisaging a situation where detailed plans would be outlined in tandem with improving infrastructure to accommodate increased population.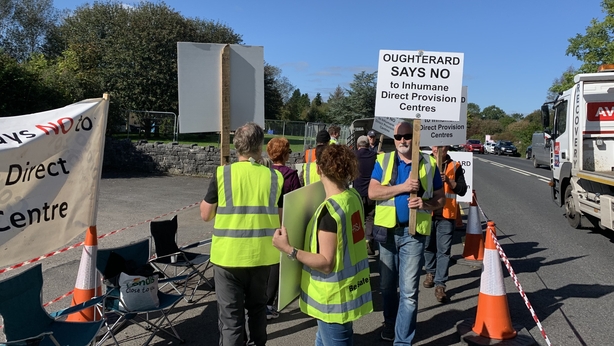 Protesters in Oughterard have said they will continue their demonstration at the site of a former hotel, until they have assurances that it won't be used to house asylum seekers.
Gardaí were called to the scene earlier today, after a man was injured close to the premises.