A verdict of unlawful killing has been returned at the inquest into the death of Co Galway publican, John Kenny.
The 56-year-old died as a result of injuries he sustained during a robbery at his pub in Oughterard in September 2011.
Two people have been convicted in relation to the incident.
A seven-person jury at Galway Coroner's Court took just a few minutes to return its verdict.
The inquest heard from retired State Pathologist, Dr Marie Cassidy, that Mr Kenny died as a result of blunt force trauma and positional asphyxia.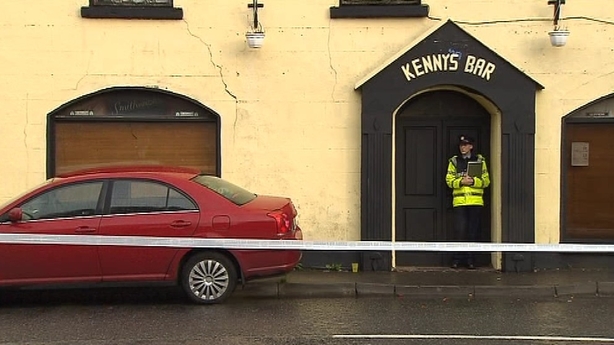 His assailants had bound his hands behind his back and left him lying face down on the floor of the pub.
His hands had been tied with an electrical cable and a jacket had been placed over his face and neck.
A post-mortem examination revealed multiple rib fractures as well as head and neck injuries.
He was also found to have had a high level of alcohol in his system.
Last May, at the conclusion of the criminal investigation into the death, Mr Kenny's wife, Kathleen, described him as a "wonderful, caring, loving man" who made everyone feel valued and important.