A beach on Achill Island in Co Mayo has disappeared following recent heavy storms.
According to Achill Tourism, people living in the area noticed that the sand levels on Dooagh Beach began gradually eroding as a result of the storms.
It said that due to heavy sea waves hitting the shoreline, almost all of the sand has been washed away and replaced by large boulders.
The beach made headlines in 2017 when it reappeared after being washed away during the winter of 1984/1985.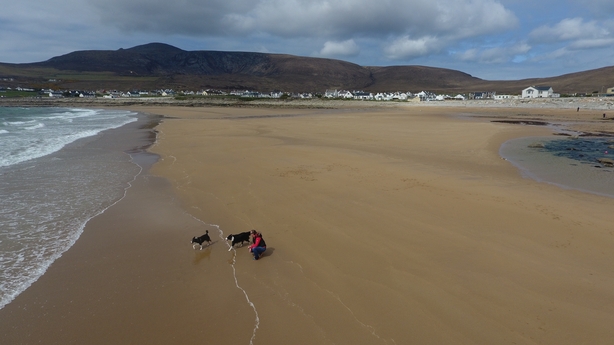 Achill Tourism said that because of the reappearance of the beach, there was a significant boost in the number of tourists visiting the area.
This resulted in the creation of 79 full-time and part-time jobs in the area.