A barge that drifted from its moorings in Canada six months ago has been located off the north Mayo coast.
The 26-metre long vessel was reported missing from Labrador, north of Newfoundland last November.
It was spotted off the coast by a fishing vessel yesterday afternoon and the Ballyglass-based RNLI crew was tasked to bring it ashore.
It took the crew seven hours to secure the barge and bring it to a mooring point.
The vessel had travelled more than 3,000 kilometres since it was last seen.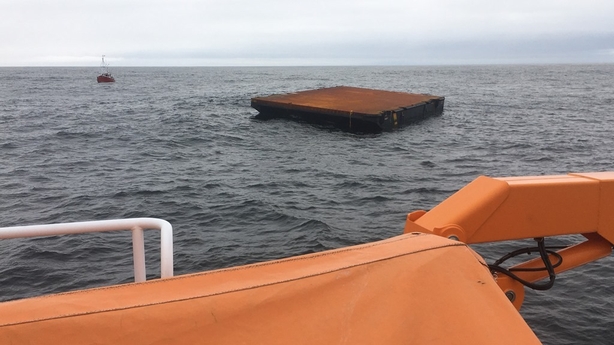 RNLI crew members towed it to Ballyglass harbour, finally getting it to safety at 2am.
When they reached Ballyglass there was no room to tie up the barge so it has been moored on the lifeboat's own mooring for the time being.
The Ballyglass Lifeboat Operations Manager said the barge represented a major navigational danger to any vessel that it collided with and it was a relief to have it safely recovered.
It is the second time in recent years that an unmanned vessel from Canada has travelled towards north Mayo.
In November 2016, a solar-powered Canadian houseboat drifted across the Atlanic and washed up on a beach a short distance from Ballyglass.
On that occasion, the Coast Guard was alerted to the vessel after it was spotted by a walker at Drum Beach on the Mullet Peninsula.
Additional reporting: Joe Mag Raollaigh