A remotely operated vehicle is being deployed close to the site where the Coast Guard helicopter Rescue 116 crashed off the Co Mayo coast.
Captain Dara Fitzpatrick died after the helicopter crash on 14 March. Captain Mark Duffy, winch operator Paul Ormsby and winchman Ciarán Smith are still missing.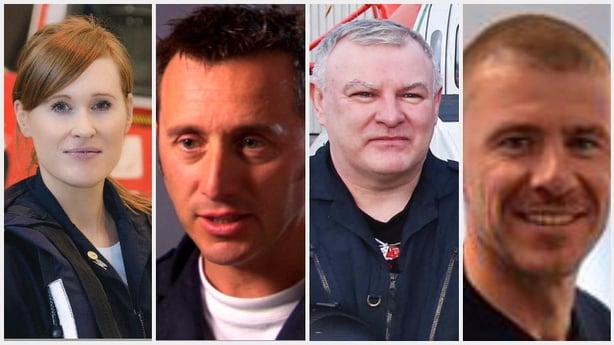 An improvement in conditions at sea this evening has given search teams an opportunity to carry out undersea operations for the first time in several days.
The Irish Lights Vessel, the Granuaile, is positioned off Blackrock and is being used as the platform for the operation.
Search crews are hopeful the ROV can give them a better picture of the area where they believe the helicopter's black box recorder is located, some 40 metres below sea level.
At this stage, it is thought that divers will not be able to deployed to the scene until conditions improve further.
Meanwhile, around 200 locals were joined by relatives of the three missing crew members at a beach overlooking Blacksod Bay this evening, where a short prayer service was held.
As dusk envelops Blackrock in the distance, locals from around Blacksod hold a short prayer vigil to remember the crew of Rescue 116 pic.twitter.com/YXqyLBkySz

— Pat McGrath (@patmcgrath) March 21, 2017
As dusk enveloped Blackrock Lighthouse in the distance, locals prayed for the recovery of Captain Mark Duffy, winch operator Paul Ormsby and winchman Ciarán Smith as well as offering their support to their families.
A number of local fishermen put to sea this morning to carry out searches on the Inishkea Islands, northeast of the last recorded position of the aircraft.
It follows confirmation from the Air Accident Investigation Unit that the Rescue 116 helicopter is likely to have crashed into Blackrock, in the early hours of last Tuesday morning.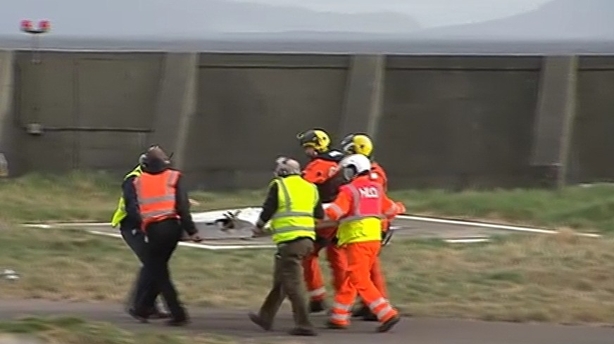 Inspectors from the AAIU made several trips to the 400 metre long island by Air Corps helicopter yesterday, during which further searches were carried out. As part of this process, some investigators abseiled down the rocky face of the plateau.
They found additional wreckage in what the AAIU has described as an "area of interest".
It is thought Rescue 116 may have glanced off Blackrock and spun out of control immediately afterwards.
Parts of the tail rotor assembly from the aircraft have been found close to the lighthouse at the island's summit.
A collision with the lighthouse on the island has been ruled out.
Since the investigation began a week ago, Blackrock island, ten nautical miles off the coast, has been at the centre of the search operation.