As Connor, Kendall, Roman and Shiv might tell you, succession planning is a tricky business.
It's probably to be expected, too, because you could be dealing with money and power. Then you throw family into the mix, and things can get ugly very quickly.
And the dynamic of the tension can come from any number of angles.
Maybe you have a patriarch or matriarch who's built up a company over decades and isn't willing to step aside – but there's a child or children who have been working under them for years who feel they deserve their shot.
Or maybe the parent does want to hand over the reigns, but there's jostling for position within the next generation to see who the new boss will be, and who gets what part of the empire.
What real-world cases inspired the writers of Succession?
The team behind the show say that Logan Roy & Co were based on a mixture of different real families, but it's clear that they leaned heavily on Rupert Murdoch and his family.
And those who feel that four seasons of fighting over a succession plan is dragging things out a bit, the wrangling over who gets control of News Corp and Fox News has been going on for decades now. Arguably it's still not 100% settled.
We need your consent to load this rte-player contentWe use rte-player to manage extra content that can set cookies on your device and collect data about your activity. Please review their details and accept them to load the content.Manage Preferences
Rupert Murdoch has six children, but it's generally believed that the succession battle has been between Elisabeth, Lachlan and James Murdoch. Each of them, at different times, has been seen as the front-runner to succeed him.
Lachlan was being lined up to replace Rupert almost 20 years ago, but then he abruptly quit the family business in 2005 to set up his own private investment firm.
That left James Murdoch as the heir apparent – but his reputation was damaged by the phone hacking scandal in the UK a few years later.
Lachlan returned to the family business in 2014, and regained his front-runner status.
Though he has allegedly been close to walking away again since then. A New York Times piece claims he came to blows with his father over his decision to sell 21st Century Fox to Disney.
Lachlan and James are also believed to have clashed over the editorial direction of News Corp and Fox. James wanted to push them more to the political centre ground, rather than the right, and he also took issue with the sceptical tone they often took with climate change.
And it came to a head in 2020 when James quit NewsCorp "due to disagreements over certain editorial content published by the Company's news outlets and certain other strategic decisions".
And often these disputes can become very public…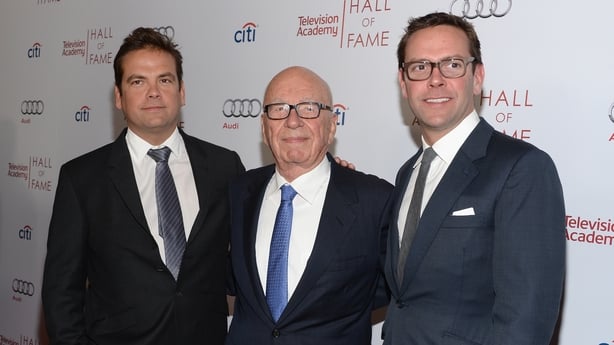 The Murdochs have by-and-large managed to keep a lot of their in-fighting behind closed doors – but what often happens with others is that the dispute goes legal, and then it has to be argued in front of the world.
We saw that here in Ireland when a row broke out within the family that owns the retail brand Kilkenny Group.
In 2016 Greg O'Gorman was sacked from the firm by his mother, Marian.
After that he started legal proceedings, claiming that his mother had breached an agreement to hold the company in trust for him and his three siblings, which would have given him a 25% stake in the firm.
In the end the High Court was told the dispute was settled to everyone's satisfaction, with an agreement drawn up to allow for 'orderly succession planning' at the company.
But there are plenty of other cases where a resolution was much harder to find.
Jay Pritzker, a hugely successful Chicago businessman who owned the Hyatt chain of hotels (amongst many other things) thought he had done enough by laying out a clear succession plan – with one of his sons taking control of the business in the mid-90s.
But in the end some other members of the family took issue with their lot, claiming that their $1 billion trust funds had been looted by others.
And they ended up spending about a decade in and out of the courts, with the family essentially splitting into two factions.
Ultimately they agreed to divvy up the assets of the business so everyone could move on with their money.
But that issue over trust funds and fortunes can lead to some real nastiness.
There was a case in Australia involving Gina Rinehart – who heads up a huge mining company there –over the control of a €5bn family trust.
Her children wanted to take control of the trust fund from Gina, but she didn't think they deserved it.
In documents that came up in the court case, Gina said her three oldest children were slackers who lacked the "capacity, skill… or work ethic" to manage the trust.
She said it was best to keep the money from them "to force them to go to work and reconsider their holidaying lifestyles and attitudes."
There's that famous quote from The Godfather – "it's not personal… it's strictly business".
Clearly, though, when family is involved it's always going to end up being at least a little bit personal.
Are the rows always between parents and children?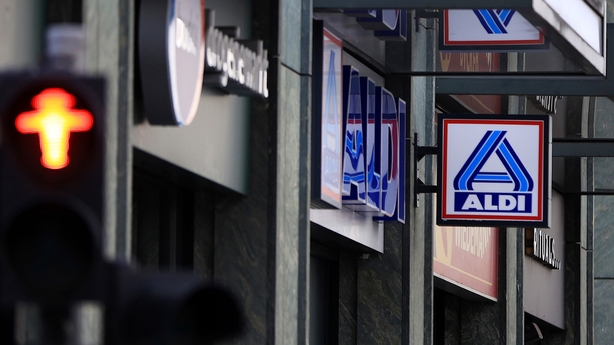 No – another recurring theme are siblings who go into business together, and then have a falling out down the line.
Aldi is a good example of that – the chain that we know in Ireland is actually one of two Aldis that exist in the world.
The retailer was founded by brothers Karl and Theo Albrecht in the 1940s, but they fell out over whether or not they should sell cigarettes.
Theo wanted to, but Karl didn't.
The row wasn't health-related, though, Karl just thought selling them would attract shoplifters.
The issue split the business in 1960 – but it was a relatively amicable division.
The brothers remained on good terms, and the business was split in two in a way that's largely avoided them competing directly to this day.
In Germany, the shops are split between the north and the south of the country – and when one expands into an international market the other tends to steer clear.
If you've every seen an Aldi in the likes of France, Portugal or Spain, you'll have noticed that the logo and look is different.
They're part of the Aldi Nord, or north, where as the ones in Ireland are part of Aldi Süd, or south.
And Germany has given us a number of sibling splits.
Adolf Dassler, or Adi as he was known, and his younger brother Rudolf set up a shoe factory in the 1920s.
The brand they made was called Geda and it was fairly successful – Jesse Owens wore some of their shoes when he won gold at the 1936 Olympics.
But their relationship soured during World War 2 – Rudolf's wife Friedl didn't like Adi's wife Kathë, but they were forced to live in close quarters during the war.
There's a story that Adi and Kathë once climbed into a bomb shelter Rudolf and Friedl were already in, and said something along the lines of "the bastards are back again".
He was referring to the Allies, but Rudolf was convinced he was talking about them.
Rudolf also blamed his brother for him being called up to serve in the Wehrmacht, and for being imprisoned by American troops on suspicion of being a member of the SS.
He believed Adi had fed them that information.
So after the war they went their separate ways, setting up their own rival shoe companies.
Adi Dassler used his name to create a new brand - Adidas. Rudolf did something similar and set up Ruda – but he changed his mind shortly after and rebranded the company Puma.
And these feuds can run for generations…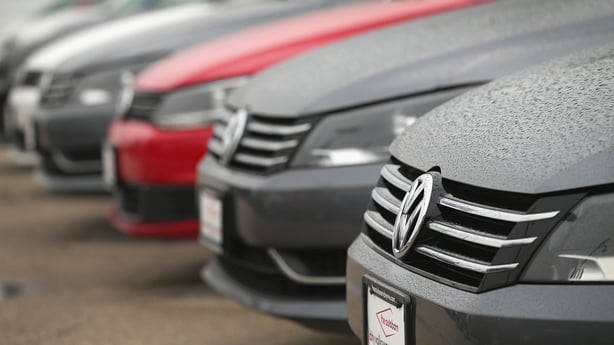 Yes, in fact it can get even messier the further down the generations it runs.
Germany gives us another example here with Porsche and Volkswagen.
Ferdinand Porsche was the man behind many famous and infamous cars, including the Volkswagen Beetle, and he divided his fortune between his two children, Ferry Porsche and Louise Piëch.
They were extremely competitive in their own right, but that streak continued into the next generation – in particular Ferry's son Wolfgang and Louise's son Ferdinand.
The business structure of Volkswagen, the Porsche family business and the links between the two is extremely complicated. But, in short, Ferdinand Piëch eventually ended up as head of Volkswagen, while Wolfgang Porsche headed up the Porsche business.
But Wolfgang didn't like what Ferdinand was doing, and set about quietly buying up VW stock in an attempted hostile takeover.
Even though Porsche was a much smaller company than VW.
Eventually he had to go public with his bid, and as he grew his shareholding he also triggered takeover bids of connected brands like Audi and Scania. That required him to put forward even more money.
Eventually he built up a debt of around €10bn buying shares. His plan was to pay all of that back once he got his hands on VW's cash. But, of course, that never happened.
Instead VW struck back with its own takeover of the Porsche brand, which proved successful.
Wolfgang Porsche claims Ferdinand sabotaged his move and "threw a wrench in the works".
Apparently Ferdinand wasn't keen on the bid because he didn't want his cousin to end up as his boss.
In a recent documentary Wolfgang said that "you can't choose your relatives". He also claimed Ferdinand had destroyed his life's work by walking away from VW and selling his shares to his brother Hans.
So clearly, while the business row is settled, the personal dispute isn't.