The Alliance for Insurance Reform has said it is starting to see motor insurance premiums creep up again, despite massive drops in the costs involved in settling claims.
This follows the Central Bank introducing a ban last year on what's known in the industry as price walking.
This means insurers cannot charge consumers who are on their second or subsequent renewal a premium higher than they would charge an equivalent new customer.
The aim of the ban is that consumers who remain with the same provider will no longer pay a loyalty penalty.
Speaking on RTÉ's This Week programme, Peter Boland from the Alliance for Insurance Reform said that judicial guidelines that came in in 2021, which reduced the level of damages for minor personal injuries, was "the issue that insurers had hung their hat on for many years".
"They said as soon as that was done, the premiums will come down. What we know now is that in that year premiums came down by 2%, which is marginal at best".
Meanwhile, RTÉ News has learned that in its measuring of inflation in the motor insurance market, the Central Statistics Office (CSO) has no way of factoring in price walking into its calculations.
When calculating motor insurance premiums, the CSO gets online quotes for a range of driver profiles from a process known as web-scraping, and collects hundreds of representative quotes from each insurer using their online quote engines.
It is an efficient method and allows them to get a huge volume of quotes across a range of driver profiles, however, it is limited, in that each time the CSO gets a quote, it is for a new customer.
We need your consent to load this rte-player contentWe use rte-player to manage extra content that can set cookies on your device and collect data about your activity. Please review their details and accept them to load the content.Manage Preferences
The method is not able to factor in the practice of price walking, whereby renewing customers are charged increased premiums despite no change in their risk profile.
The Central Bank refers to this as a "loyalty penalty", because a consumer could in a lot of cases get a much cheaper premium simply by switching to a different provider.
While the CSO figures show a reduction in motor insurance premiums last year, they do not factor in renewing customers being charged higher premiums.
The Central Bank, which banned price walking last July, points out that an insurance premium could increase without being price walked if, for example, there is a change in the customer's risk profile, as a result of having made a claim or a change in an insurer's rates for the same risk.
The regulator says it is continuing to engage with insurance providers to ensure oversight of pricing practices and is monitoring developments to ensure that firms are delivering fair outcomes.
NCID vs CSO
In 2019 the Central Bank started collecting data on private motor insurance for its National Claims Information Database.
The NCID is virtually whole-of-market and is based on earned premiums and is annualised.
Whereas the CSO is a sample of quotes and is monthly, leading to the potential for discrepancies.
However, because it looks at premiums paid as opposed to quotes for new customers (like the CSO does), it could be considered to give a more accurate gauge of pricing.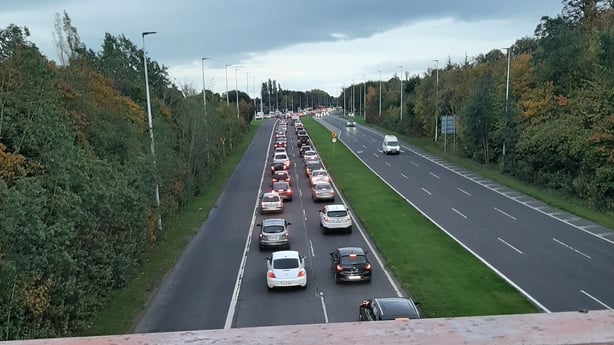 For example, for the period between 2009 and 2021, the CSO figures show a 9% increase in motor insurance premiums.
However, the NCID figures for the same period suggest that rise is much more pronounced, at 23%.
Mr Boland said that insurers "told us repeatedly that they didn't engage in dual pricing or price walking, then the Central Bank went and did research, which showed price walking was common in both private car and home insurance markets."
"To keep insurers honest we need the data. We can't be relying on CSO data in specific terms. We're waiting for the Central Bank's NCID data to give us a view.
"Our big concern is that the informal research that we were carrying out for the past three years mirrored what the Central Bank has been saying, but in the last few months motorists are telling us their premiums are creeping back up.
"If there's any suspicion that price walking is happening again... that would be unconscionable".
He said the Government needs to "apply intense pressure on insurers to get premiums down".
Insurance Ireland, which represents the providers, says that both the Central Bank and the CSO show an "ongoing downward trajectory" in motor insurance costs.
The industry body also says that the official data shows insurers have stood by their commitment to pass on savings arising out of new personal injuries guidelines.
On price walking, Insurance Ireland says insurers are obliged to follow the rules imposed by the Central Bank and that they will continue to support the implementation of these rules.