Most law firms in the country are struggling to recruit and retain staff, according to a new report by Evelyn Partners, formally Smith & Williamson.
Its 11th annual survey of law firms reveals that while most companies are seeing their revenues increase post pandemic, many challenges remain.
Staffing issues are the main concern for almost all of the top 20 firms here.
Firms based in Dublin are struggling most with this problem, the research shows.
---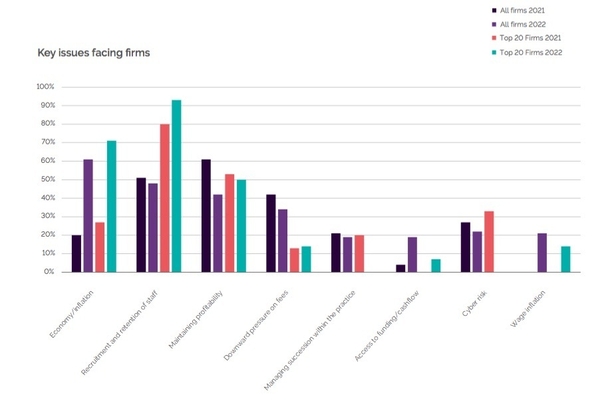 ---
With many international and UK law firms entering the Irish market, the report states that this could be adding to the recruitment and retention problems in the sector.
In the last 12 months, more than one in three firms surveyed had been approached or made an approach with a view to a merger and most of them were approaches made by a UK or International law firm.
As it stands, seven of the top 20 firms in Ireland are now international and or UK firms.
Growth
Almost half of law firms surveyed said they're expecting the outlook for the sector to deteriorate in the coming year.
65% said the economic situation and the rise in inflation was the key issue for the sector.
However, having survived the Covid challenges of 2020, and somewhat recovered in 2021, 55% of firms said revenue has increased this year.
The findings show that regional firms are experiencing a slowdown in growth.
Just 44% of regional companies have reported an increase in their revenues in the past 12 months, compared to 67% of Dublin based firms.
Meanwhile, 93% of the top 20 law firms in the country said their revenue has increased.
"Challenging times have been felt across all sectors including law firms, as the last 12 months have thrown up more than its fair share of complexities," said Paul Wyse, Head of Professional Practices at Evelyn Partners Ireland.
We need your consent to load this rte-player contentWe use rte-player to manage extra content that can set cookies on your device and collect data about your activity. Please review their details and accept them to load the content.Manage Preferences
"The war in Europe, a surge in inflation, increasing interest rates, and an energy crisis have all contributed to the turmoil being experienced.
"Despite all of these challenges, most top 20 firms continued their growth trajectory but are reporting a more competitive marketplace with more international firms now established in Ireland with aspirations to grow their presence here even further," he added.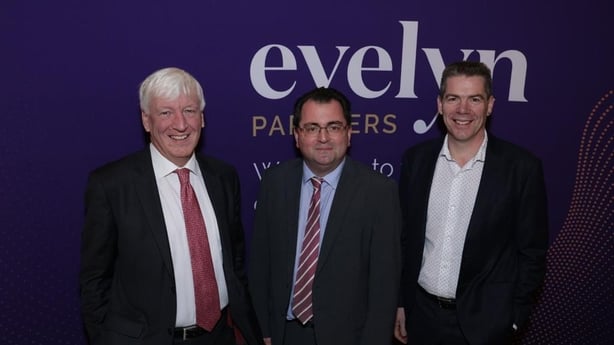 Flexible working
Throughout the pandemic, many employees were forced to switch to more flexible ways of working – including lawyers.
This resulted in many wokers moving out of the larger cities and towns.
The research shows that if employers aren't willing to accommodate staff when it comes to flexible arrangements, in some cases these lawyers are moving to firms that will allow this.
When it comes to recently qualified solicitors, the research shows that many are moving to London, where salaries are often higher.
Data security
With more people working from home, the research suggests that companies are paying greater attention to data security.
73% of the law firms surveyed said they plan to increase their spend on cybersecurity in the next twelve months.
Meanwhile, 64% of the top 20 firms reported attempted cyber-attacks in the last 12 months.
Today's report states that the confidential nature of corporate and personal data handled by law firms make them a valuable target for cyber criminals.
Nine in ten firms and 100% of the top 20 firms reported that they have created and implemented a data security policy.