A cleaner has secured €7,000 in compensation from her former employer along with orders for the payment of unpaid wages, holidays and compensation for further breaches of employment law when she was left without work after her maternity leave.
The Workplace Relations Commission heard the worker taken on to cover her leave was hired directly by a client of her employer for the same work.
Her employer, Michael Naughton trading as Eco-swift Environmental Services, maintained this meant there was "not [a] position to return to".
But the tribunal found there had been a "clear" breach of Dawn O'Brien's rights and upheld her claim under the Employment Equality Act 1998.
Ms O'Brien, who had worked for Mr Naughton since October 2018, took maternity leave in November 2020.
She said that when she tried to return to her job she was first told there was "no work for her to return to".
Then her employer began taking issue with the standard of her work prior to taking leave, before she received a dismissal letter in June 2021 stating that she had been "let go due to Covid", she told the tribunal.
She added that she "never received" outstanding money including holiday pay, accrued annual leave and notice pay – along with a week's pay for work due at the time she was terminated.
She said her employer told her this was "on the letter to make it easier for her to get social welfare", she said.
But Ms O'Brien said in her evidence that her old job was "still in place" in June 2021 and that there were two workers doing what she used to do while pregnant.
She said she was "never told that there was a problem with her work until after she asked to come back at the end of maternity leave".
Ms O'Brien added that she received "no fair hearing, no right of reply, no chance to appeal and was denied natural justice".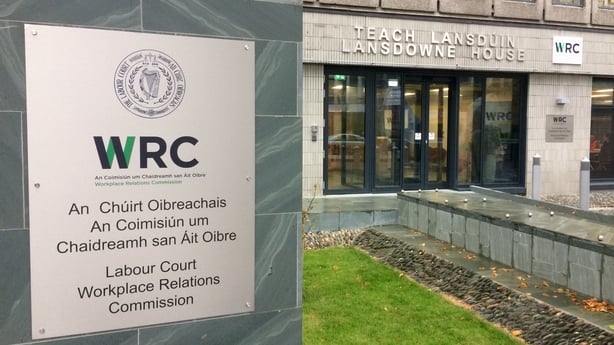 The respondent, Mr Naughton, said he "did not have access" to relevant employment records concerning Ms O'Brien.
He said at the time of his former employee's maternity leave he was separating from his partner, who had previously kept these records.
He said he had lost cleaning contracts with five different factories during this time, leaving him just one remaining contract.
"The person employed to cover for the complainant while on maternity leave was subsequently retained by that factory meaning there was no position for the complainant to return to," he told the employment tribunal.
He denied that there had ever been two people employed to do Ms O'Brien's work, adding that any discussions on work performance with Ms O'Brien had been with his partner and that he "could not provide any details".
In his decision, adjudicating officer Shay Henry wrote that there had been a "clear" breach of the Maternity Protection Act 1994 in the case.
He noted that this act entitles an employee on maternity leave during a change of ownership of an undertaking to go back to work with the "successor" on an "identical" contract.
The employer had failed in this regard, he wrote, adding: "The complainant was therefore discriminatorily dismissed on the grounds of gender."
He wrote that 26 weeks' pay in compensation, a sum of €7,000, was "fair and equitable".
Upholding claims under the Payment of Wages Act and the Organisation of Working Time Act, Mr Henry also found the company had not paid Ms O'Brien for seven days' paid holidays accrued during her maternity leave; nor any public holidays during this time.
He found Ms O'Brien was still owed money for a week's work prior to her leave period, along with two further weeks' pay for her notice period.
He also ruled there had been a breach of the Minimum Notice and Terms and Conditions of Employment Act in the employer's failure to provide written terms.
Mr Henry awarded a further €1,567 for these further employment law breaches, bringing the total payment order to Ms O'Brien to €8,567.