It may be the new normal, but most companies are still trying to figure out what hybrid working means for them - and their workforce.
Post-pandemic, the world of work is becoming more flexible - but also more complicated.
While the mix of in-office and remote suits many, this new way of working is causing issues for both workers and employers.
We've been taking a look at the main problems cropping up, and how best to solve them.
Are employees embracing hybrid work?
The pandemic forced many people to work from home over the past three years, allowing them to find new routines that worked for them.
For many, these routines allowed for greater work-life balance, often cutting out long commutes and giving workers more time to spend with friends and family midweek.
But as we emerge from the depths of the pandemic, and employers push for a return to the office in some form - will workers be willing to give up the new lifestyles they've become accustomed to?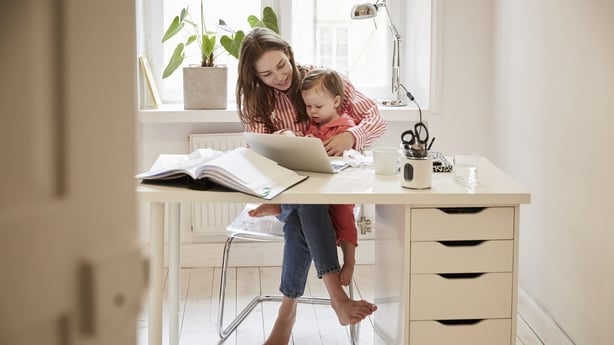 CIPD Ireland is a professional body which works with companies to champion better work and working lives.
Its research shows that hybrid work has become embedded in many sectors, particularly among the more professional roles that can function well without having to be on site all the time.
But its Director Mary Connaughton said problems are emerging, particularly when it comes to bringing workers back into the office - even on a part-time basis.
"Some employees have structured their lives around being at home and they continue to resist coming on site, even for a small number of days," she explained.
"Many employees aren't prepared to let go of some of their wellbeing practices that they adopted during the pandemic, such as picking the kids up from school, or walking the dog," she added.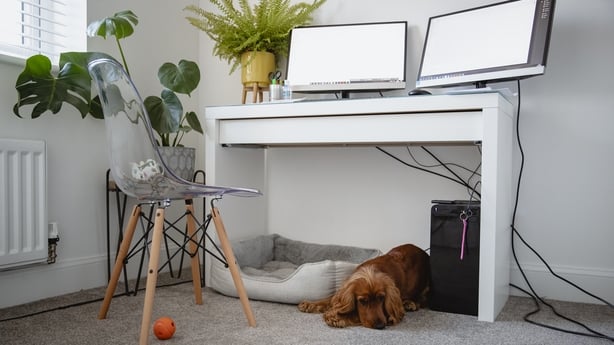 Ms Connaughton said many companies are finding it difficult to address this reluctance from staff members.
She said employers should establish principles around how they want to work - and stick to them.
"Where we see issues arising after a hybrid programme has been put in place, it can be because people are not keeping to the plan," she said.
"It's important that individuals aren't allowed to derail agreed arrangements."
Are legal issues cropping up?
For many industries, hybrid work arrangements are still relatively fluid and haven't settled yet.
This is partly due to the fact that the legislation providing the right to request flexible and remote working arrangements has not yet been finalised.
Earlier this week it emerged that the new law aimed at giving employees the right to request remote work is to be included in the 'Work Life Balance' bill which is expected to be delivered by the end of the year.
Rather than passing separate pieces of legislation, the Government said that amending the Work Life Balance Bill is the most efficient and practical way to introduce the right to request remote work to all workers.
Linda Hynes, partner at law firm Lewis Silkin Ireland said employers should prepare for these new rights, as employees will likely submit requests to formalise the flexible working arrangements that have been in place on an informal or temporary basis.
"Employees will be able to raise complaints to the Workplace Relations Commission if the employer hasn't complied with the legislation," she said.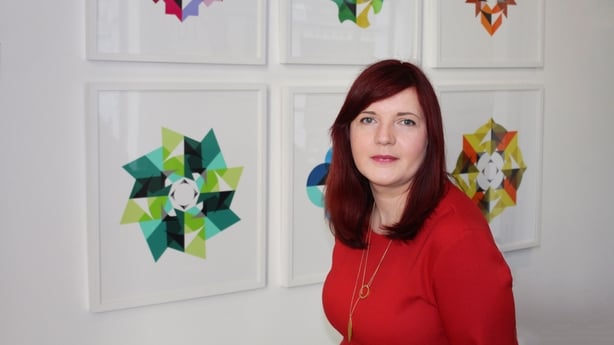 In the meantime, Ms Hynes said legal issues are cropping up for companies, as they try to encourage more workers back to the office.
Where informal hybrid arrangements have been in place for a long period of time, she said employees could claim this was a change to their terms and conditions of employment.
"They could try to argue that forcing them back to the office is a breach of their contract of employment and that hybrid work has become an implied term of their employment," she said.
Ms Hynes said this will depend on the specific circumstances, the employment contract and what was agreed and communicated to the employee around the arrangements.
She said they have also seen employees raise medical issues around returning to office environments, with some providing medical opinions stating that they should be facilitated with remote work.
"If these medical issues fall under the definition of disability under the Employment Equality legislation, then the employer will need to consider how they can reasonably accommodate that employee or face claims of disability discrimination," she explained.
Could new work arrangements impact my pay?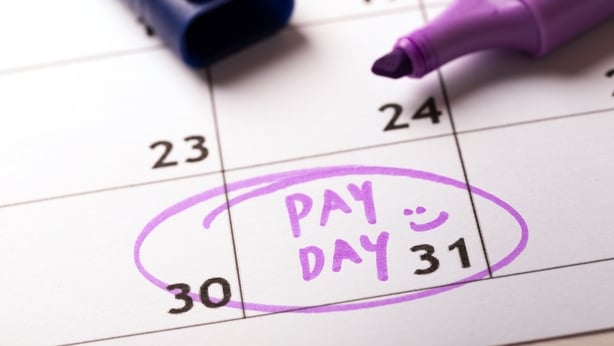 The roll out of hybrid work arrangements should not impact your pay.
While it is possible to agree different salary arrangements such as a pay cut in exchange for more favourable working terms, Ms Hynes said this should be approached with caution.
"This would need to be documented and consented to by the employee," she said.
Ms Hynes said it is highly unlikely employees would agree to a pay cut, particularly as they will soon have the legal right to request flexible working arrangements.
"Existing employees who have enjoyed hybrid arrangements for a while now will also be unlikely to agree to this as it implies that employees working remotely are less productive," she said.
She warned that this approach would not be helpful to employers when it comes to attracting talent, as the availability of hybrid and remote working arrangements are often a key motivator for candidates looking at potential new employees.
"Employers could also end up with potential equal pay, discrimination or gender pay gap issues where for example employees with caring responsibilities - who are more likely to seek flexible working arrangements and more likely to be women - are adversely impacted," she added.
How are businesses dealing with the switch to hybrid?
All Human is a digital consulting and technology agency based in Westland Square in Dublin.
It has over 80 direct employees - made up of designers, developers, business analysts, digital strategists, and market researchers.
Like many businesses, they were forced to switch to a fully remote workforce when the pandemic hit in March 2020.
This June they reopened their newly revamped offices, which were designed to accommodate a new way of working post-pandemic.
"We are committed to remote working, but we are also keen to keep a home in Westland Square," said Shona Healy, Head of People and Operations at All Human.
"We designed our new space to facilitate hybrid working. Employees have access to private office space, each furnished with audio and visual setups so that people can continue to work collaboratively," she said.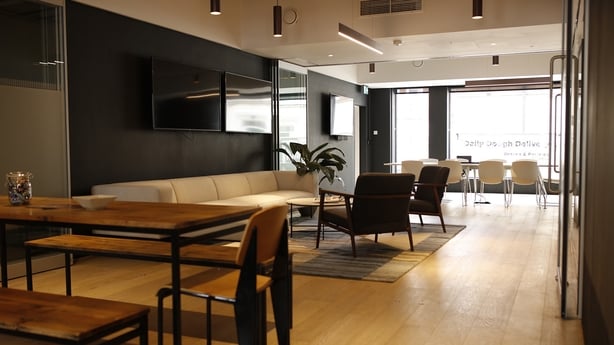 Ms Healy said she believes there are clear benefits to having staff back on site, even on a part-time basis.
"I do feel that there is some personal or human connection lost with everyone working remotely.
"I find face-to-face collaboration offers an extra spice to the mix, that when people come together in person to brainstorm that is where the magic happens," she said.
"Speaking for myself, I need and really love being around people, when you can almost hear the sound of creativity as ideas are exchanged in a rapid-fire of inspiration and innovation, and sometimes laughter," she added.
As Head of People and Operations, Ms Healy is responsible for ensuring that everyone is not only working to full capacity but that there is a strong sense of community and that the company's values are adhered to - even though the teams are dispersed globally. She said at times, this can be a challenge.
"Some of the issues we face include getting people to adapt to more trusting ways of working. We have to trust that our employees are completing their contracted hours at home," she said.
"Therefore, with hybrid working, you focus on the quality of the work, and the deliverables that everyone produces rather than on time.
"Thankfully it's not an issue for All Human. I feel people are working longer and harder because there is no pressure to go home since they are already there," she added.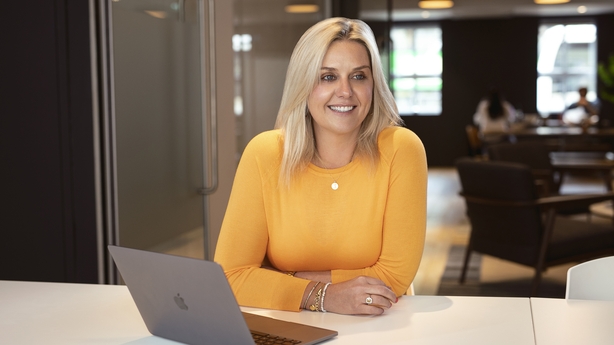 In order to address any issues across the organistion, the company holds a meeting once a month – which Ms Healy said is working well.
"So far it is working to iron out any misunderstandings and offers transparency around business and operations strategies," she explained.
For Ms Healy, the company's move to a hybrid work model offers the best of both worlds.
"I love going into the office to socialise and see colleagues face-to-face. I think there is nothing that can't be resolved over a coffee and a good chat.
"I stay home if I have deadlines, admin or work that requires my total concentration, and that frees me up for the other days to be more social in the office," she said.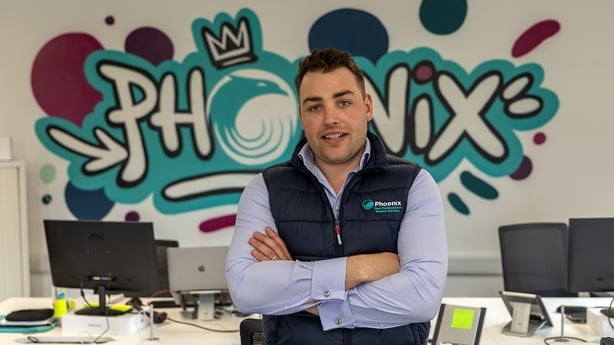 Phoenix is an international recruitment company with offices in both Limerick and Dublin.
They employ almost 50 people, and work with firms across a number of sectors including technology, fintech, financial and professional services to identify the best talent.
The company was founded in 2018 and operated on a fully remote basis throughout the pandemic.
Now, they have returned to the offices – but not in the traditional sense.
They've introduced a hybrid policy of three days in the office and two days at home.
Ed Rossiter, Co-CEO and Founder of the company said the dramatic shift to fully remote working during the pandemic showed them that this way of working is possible for most individuals.
"Employees of the future will want the freedom to work from anywhere they want, and the hours they want, while also having the ability to be part of an office-based culture and create relationships with their colleagues in person.
"Ultimately there is no one size fits all approach - every employee we have is bespoke, and has unique needs and lifestyles," he explained.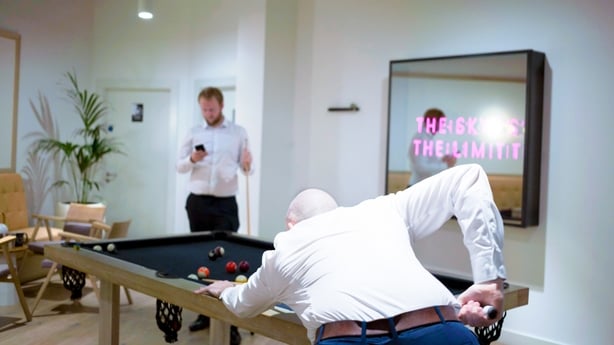 Mr Rossiter said in general, the mix of in-office and remote working is going well for the team.
"Although fully remote work may suit some, meetings in real life are very difficult to recreate online - and to me they are what create culture.
"In the same sense, if someone in our team finds themselves trying to get their solo tasks done and they perhaps find the office more distracting, working from home could be far more productive.
"Hybrid working is also far more inclusive of those who find coming into the office everyday challenging, like working parents," he said.
When it comes to hiring new recruits at Phoenix, Mr Rossiter said they have found that many graduates nowadays not only prefer, but demand hybrid work.
"This has helped us to attract and retain young talent," he said.
While he believes newer members of the workforce were at a disadvantage during the pandemic, due to the lack of in-person learning experiences – he said this new hybrid approach somewhat alleviates that challenge.
"We look to have the team constantly engaged in learning and development, and personalised training at all levels of the company to enable employees to continue with their career progression," he said.
What do workers want from the post-pandemic workplace?
For employers struggling to get workers back into the office, a rethink of your physical workspace and the services you provide may be needed.
Huckletree offers shared workspaces across the UK and in Dublin.
Over 80 tech companies are based at their Irish hub on Dublin's Pearse Street – a mix of Irish companies such as Tines, Kinzen and Axonista, and international companies like Silicon Valley Bank, Cogito and Earnest Research.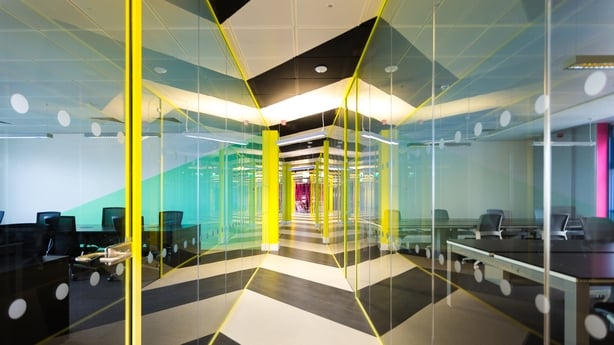 Aislinn Mahon, Head of Ecosystems at Huckletree said the growing popularity of hybrid working has helped them to reshape their offerings in line with customer demand.
"For example our day pass product is a popular option for teams who wish to use the hub on an ad hoc basis," she said.
"In terms of layout and design, collaboration areas, meeting rooms and large event spaces that allow for full teams to come together are popular requests.
"Flexible and modular floor space is also on the rise, with rolling dividers and mobile furniture allowing open areas to be adapted to groups of various sizes," she said.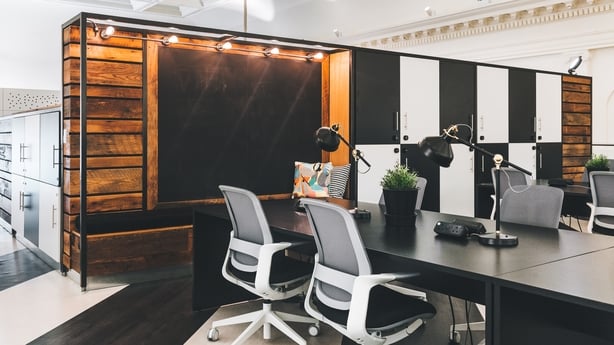 Ms Mahon said people are also looking for more wellness options from their workplace.
"For example we host regular yoga, breath work, meditation, dance and fitness sessions as well as outdoor running and walking clubs," she said.
As we transition from pandemic-enforced remote working to flexible and hybrid models, Ms Mahon said it is clear that while more flexibility is required, the need to gather in person a regular basis is equally as important.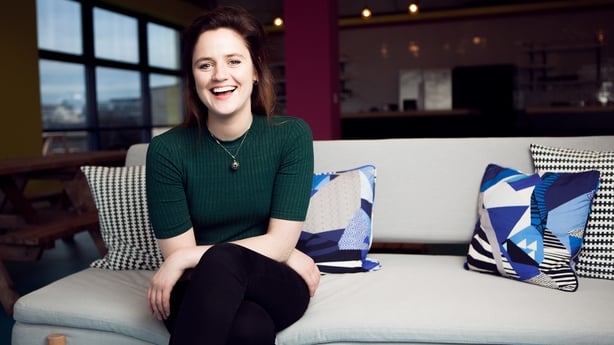 "When people come together at work, it is important that we are providing them with what they most miss out on at home - the opportunity to gather with others in ways that spark ideas, breakthroughs, creativity and fundamentally, connection," she said.