As an expansion of business support measures of Budget 2023 was confirmed this week with the new Finance Bill, it comes too late for dozens of businesses across the country that have already announced closures.
Many of these small businesses are in the food and hospitality sectors, some are in the retail and services industry, but all have decided that their business is no longer viable in the current climate.
The Temporary Business Energy Support Scheme aims to help mainly small businesses, covering up to 40% of the increase in energy bills up to €10,000 per month until February.
The Government also decided that where a business operates from more than one location, the cap will be increased to a maximum of €30,000 a month.
In Wicklow town, Co Wicklow, Jackie Buckley set up her community-focused café 'Jackie B's' in 2015 as a first-time business owner.
She said that the energy subsidy was overwhelming to think about at the time of the Budget, as she did not know how she would cover the rest of the bills that just "kept coming".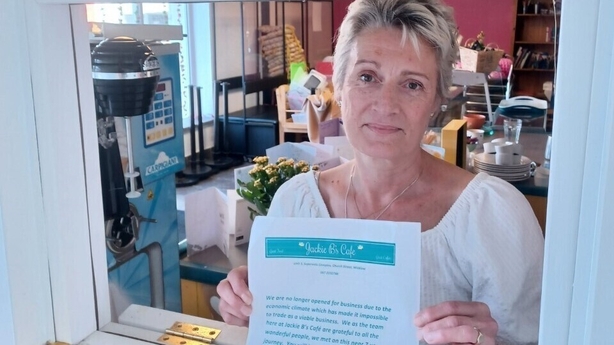 Jackie was self-employed, had three full-time staff and one part-time member of staff who have now lost their jobs and she also employed family members through the years.
The café was a base for locals and tourists to gather information, and community groups met there and held events.
Jackie said it was hard work, but she wanted customers to feel like they were in her own sitting room.
"We opened for all-day breakfast, lunch and takeaways. Our customers were of all ages, and being in the town centre, people would stay here waiting for their minders, or children would come in after school.
"It was all about service and never about making money".
Jackie B's was closed for five months in 2020, and Jackie said that she was grateful for Government supports that helped her to re-open.
I don't think the Government thought down to us. It felt like they were saying 'thanks, but you can go now'
A new challenge came this summer, as she described a "fear factor" over costs.
"I got a grant to buy an air purifier and perspex screens, and they worked really well but since energy has been discussed over the last few months, I would be thinking about it all the time. I would only put the dishwasher on during certain hours.
"Footfall was going down as everyone was feeling the cost increase. I understand you can't go to a coffee shop every day, but it was very stressful," she said.
She also noticed the cost of ingredients like salt, pepper, sugar and butter going up.
"We made everything here from cakes to sandwiches getting all ingredients from local suppliers. The cost of packaging went up, takeaway cups and the paper roll for the credit card machine. Butter went from €2.29 to €3.39.
"It was kind of this drip-drip feeling of how much more expensive things are".
Jackie said that she felt dismissed by the Government in Budget 2023.
"It was about two or three hours after the Budget was announced that I made the decision to close, I became so disillusioned.
"I don't think the Government thought down to us. It felt like they were saying 'thanks but, you can go now'."
She said if things were different, she would have sold her business last year.
"I would love for members of the Government to come work here and see what I'm dealing with, but also see how a place like this has an impact on people's lives and well being," she said.
Connemara Gifts, located in Peacockes Hotel in Co Galway, closed its doors at the end of September after seven years in business with five staff losing jobs.
The shop catered for all types of tourists and tour buses, with items like jewellery, souvenirs, gifts made from crystal and marble available.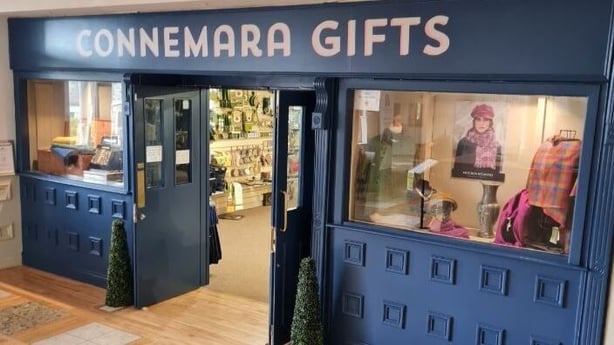 The owner of the seasonal business, Hannah Burke, said the industry has not recovered from the pandemic and was also seeing costs rise.
She said the English market dropped off due to Brexit and while 2019 was a very busy summer, all this changed in March 2020.
"We were getting ready to reopen after St Patrick's Day but it was 15 months before we opened again. We went online, but the stock we had was for customers that weren't even in the country.
We knew if we passed on the price increases that our customer's were not going to be satisfied
"American tourists returned in 2021 but the continentals, mainly French, German, Italian and Spanish, it was a fraction of the number compared to previous years and they cautious.
"Italians we could always rely on, but they didn't have the same spending power."
She said that she benefited from Government supports during the pandemic, as did the hotel, and found it a big help at the time, but it was not enough to counteract the multitude of issues faced by the business.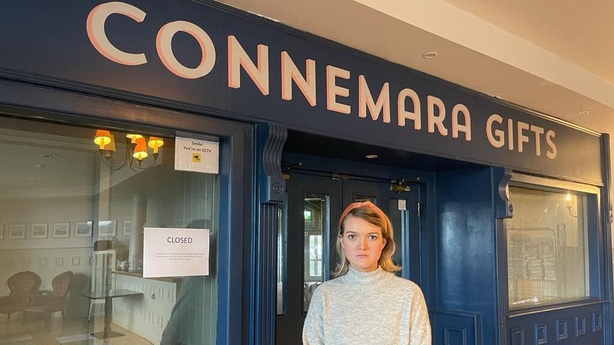 "Reopening after lockdown, we just couldn't find the staff. It was scary and there were a lot of sleepless nights, but it was out of our hands and that was the straw that broke the camel's back.
"We knew if we passed on the price increases that our customer's were not going to be satisfied. Supply was an issue and this year, footfall was completely different.
"In 2019, if you put an order in on a Monday, you'd have the item within days but it was taking nine days. You had to be very conservative due to delays and cost impacts".
On Budget 2023, she said that she felt nothing was done to protect SMEs with overheads.
"We knew that electricity bills were going up, and insurance has been rising for years but you need to pay staff and rates. Whatever cushion we had pre-Covid, it's gone.
"The SME sector is important and employs a lot of people in our own local area, I'd like the Government to remember that. It's now that we need the help to get back on our feet, and once that happens, the sector can pay their way again.
"The next while will be a rough time but businesses like ours will come back".
Especially on social media, people only see the successes, but they don't necessarily see the stress and the struggle behind it
Dublin's The Vegan Sandwich Co began in 2019, serving at events before opening its Smithfield store in 2020.
Owner Sam Pearson then opened in Stephen's Green Shopping Centre and Rathmines employing 25 staff across all three branches.
However, the rent for the branch at Stephen's Green doubled and over the summer the decision was made to shut the Rathmines branch. Since then the other two branches have also closed.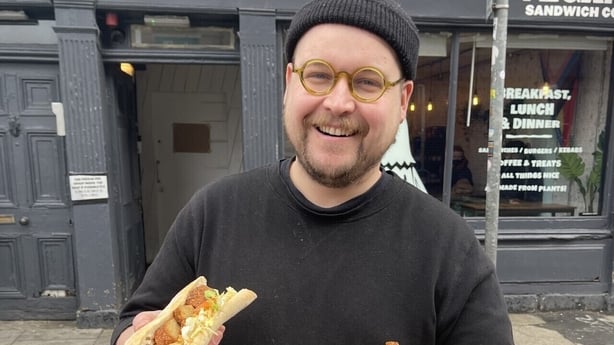 As the company made all of its meat and dairy substitutes, salads and sauces, throughout 2022 all costs increased from between 10% to 50%.
Sam pursued a rescue plan for the business, but had received no Government support during the pandemic as a new business.
"We were very fast growing but we were adapting all the time to Covid restrictions. We did delivery first, then takeaway and eventually were open for breakfast, lunch and dinner. Our most popular order was the vegan chicken roll.
"It was always an expensive business to run as suppliers were very limited due to the specialty nature of the products. Our vital wheat gluten, which is essentially a bag of protein, used to be €50 for 25kg, but now you wouldn't be able to find it for €100 or more," he said.
Sam explained that "there was no one failure or final blow", it was a series of challenges, "but our electricity bills doubled".
He said the cost-of-living crisis did more damage than the pandemic ever did for business.
"Everyone is under pressure and many food businesses are considering closing as we don't know if this point in time now is the worst of it, or if it's going to get worse."
Sam said that all who work in food are passionate, but that passion is being "swept away by the sense of unease" out there.
"As the owner, it's all on your shoulders and it's a unique experience to be looking at your bank balance and at payroll thinking whether you have enough money to cover everyone's wages.
"Especially on social media, people only see the successes, but they don't necessarily see the stress and the struggle behind it.
"Government measures to counteract this have come too late for me, but it's hard to tell whether they will be significantly meaningful for what small businesses are experiencing."
Sam said that going back on the decision to increase the VAT rate would help because "that decision has just made everyone more nervous".
We need your consent to load this rte-player contentWe use rte-player to manage extra content that can set cookies on your device and collect data about your activity. Please review their details and accept them to load the content.Manage Preferences
Managing Director of Kroll in Ireland Declan Taite specialises in insolvency and said that all indicators suggest that business failures particularly in hospitality and retail are set to continue this year and spike in early 2023.
He said that there was a "perfect storm" due to energy price inflation, rising interest rates as well as a lack of a discretionary spend from consumers.
His suggestion for businesses is to be informed and take considered decisions, and seek professional advice as not to make knee-jerk choices.
"I would be worried about viability in hospitality and retail as consumer sentiment is going to impact those business hardest.
"Particularly after Christmas, people will be watching their pennies and won't be going to cafés or restaurants as often," Mr Taite said.