As the energy crisis has deepened over recent months, much of the focus has understandably been on the impact it is having on households.
But the reality is that tens of thousands of businesses across the country are facing massive challenges too because of soaring energy costs.
So the package of budgetary measures designed to help struggling firms that was announced by the Government today has come at a critical time.
The headline grabber is the Temporary Business Energy Support Scheme or TBESS - a massive €1.25bn subsidy scheme which will help defray some of the costs of businesses' energy bills.
Those whose bills have increased by 50% this year when compared to the same billing period last year will be able to claim up to 40% of the difference.
However, it will be capped at a maximum of €10,000 per business entity per month.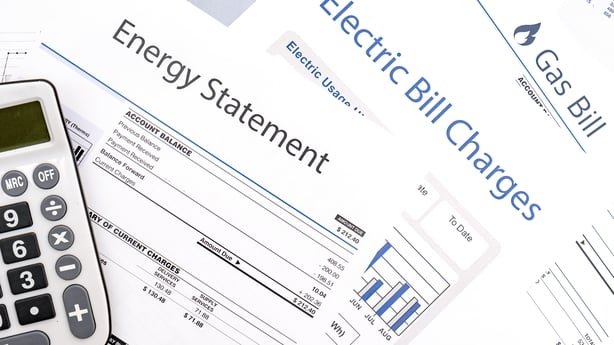 The scheme will be backdated to the start of September and run until February, though the Tánaiste explained it will require legislation and therefore payments probably won't start to flow until November.
The Government isn't ruling out extending it beyond February, but understandably it doesn't want to give any hostages to fortune at this point.
Alongside that will be the €200m Ukraine Enterprise Energy Support Scheme.
Targeted at large businesses in the manufacturing and internationally traded services sector, it will help those viable but vulnerable companies suffering the broader effects of the Ukraine war and increasing energy costs.
It will be administered by Enterprise Ireland as well as the IDA and Údarás na Gaeltachta and will be paid, the Tánaiste confirmed, to firms who have seen a 15% fall in profit because of the current crisis.
Red tape will also have to be kept to a minimum for all the schemes as speed of delivery will be of the essence.
Under one strand, up to €2m could be paid to individual businesses.
The catch is that they will have to produce a business plan outlining how they intend to navigate the current economic quagmire and reduce their energy costs in order to qualify.
Leo Varadkar said this is to ensure that taxpayers' money isn't put into sustaining companies that are not viable.
However, given that most businesses have grown well used to State form filling and administration from the Covid schemes over the past two years, it shouldn't prove too huge a burden.
Alongside these two big ticket items, there will also be a new €1.2 billion State-backed Ukraine Credit Guarantee Scheme.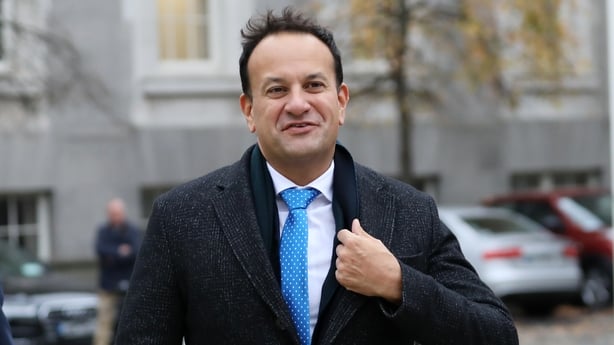 This will assist the wider business sector with liquidity and to invest in energy efficiency by providing low-cost working capital of up to €1 million to SMEs, primary producers and businesses with fewer than 500 employees on a six-year term, without the need for collateral for loans up to €250,000.
Separately, a Growth and Sustainability Loan Scheme, will distribute up to €500 million in low-cost investment loans of up to 10 years.
SMEs, including farmers and fishers and small mid-caps, will be able to avail of it, with no collateral needed for loans up to €500,000.
But at least 30% of the money has to be spent on environmental or sustainability projects.
Time will tell whether what is being offered will be enough to prevent a predicted upsurge in business failures over the coming months.
On top of all that, €4m in extra funding is being given to Local Enterprise Offices with some of this cash to be spent on new grants for microenterprise energy efficiency.
So on the face of it, there is a welcome helping hand being outstretched to businesses.
Some organisations have already questioned, though, whether enough is being done.
Retail Excellence, ISME, Food and Drink Ireland and the Irish Exporters Association, for example, are among those who have suggested that the 40% energy cost grant on offer through the TBESS is not generous enough and will leave some energy hungry firms who have tight margins teetering on the brink.
Some have also questioned whether February will be too soon to end it.
The American Chamber also suggested it would welcome additional measures to prevent energy costs adversely impacting on business energy users.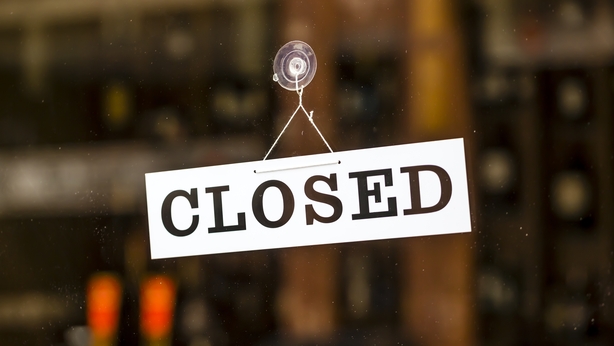 Red tape will also have to be kept to a minimum for all the schemes as speed of delivery will be of the essence.
There is also widespread anger and disappointment across the tourism and hospitality sector that the Government has not once again extended the reduced 9% VAT rate for that sector beyond the end of February.
The Irish Tourism Industry Confederation and the Irish Hotels Federation claimed it was a missed opportunity and that the Government has put the recovery in the sector at risk - though many would argue the sector made its own bed by not keeping a lid on apparent price-gouging over the summer period.
There is a chink of light, though, in that the Tánaiste said the decision would be reviewed closer to March, in light of the prevailing economic and fiscal situation at the time.
In the meantime, expect a significant lobbying campaign from those organisations dependent on the measure.
In the run up to Budget 2023, the Government reiterated that it didn't spend vast quantities of money during the pandemic keeping businesses afloat, only to turn around and walk away now in the midst of another crisis.
It is clear that it has stepped up to the plate in a number of ways, gaining plaudits for its offering from many organisations, including Ibec.
But the devil will be in the detail and time will tell whether what is being offered will be enough to prevent a predicted upsurge in business failures over the coming months.