"I've never seen the likes of it."
That's how David Briody, director of Briody Beds summarises the current situation facing his and thousands of other businesses across the country right now.
Based in Oldcastle in Co Meath, the company manufacturers a range of beds and bedroom furniture across four plants in the area, which are sold domestically and exported to Portugal.
To do this it runs plenty of specialist power hungry machines and also relies on transport to move the raw materials and finished products.
It's been operating for nearly 50 years and like most firms of that age, its seen plenty of change and challenges, but nothing like this.
"We are being hit from every angle really," David Briody said, in reference to mounting cost increase in many areas, most of which are being driven by energy hikes.
"Our bills around energy have more than doubled in the last probably four to five months."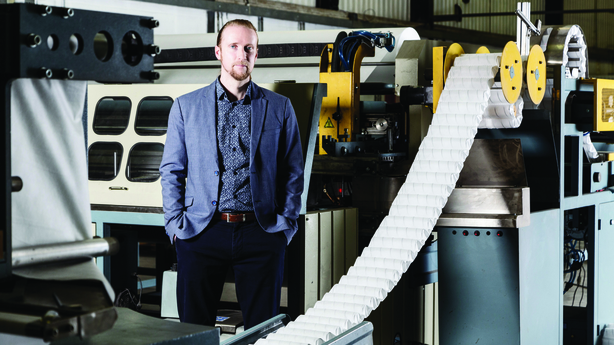 The business, which employs over 100 people, had been in an energy contract at a reasonable rate.
But when it expired it was difficult to find another supplier willing to fix a tariff, such is the volatility in the market.
Eventually, the company found one that would give it a contract for a year, but it can be broken by the provider if the cost of wholesale energy goes too high.
It's also been hit with ongoing and severe increases in other input and raw material costs.
Like most businesses, Briody Beds has been forced to pass on some of this burden to customers in recent months.
"You can only absorb so much," said David Briody.
"We've put price increases onto our products, but you come to a point … where you'll become too expensive and you won't sell anything. So it is a balancing act.
"I don't really know what they can do in the Budget. Giving once-off payments and things like this, it is only putting a band aid on the thing, you know. It's not going to help going forward."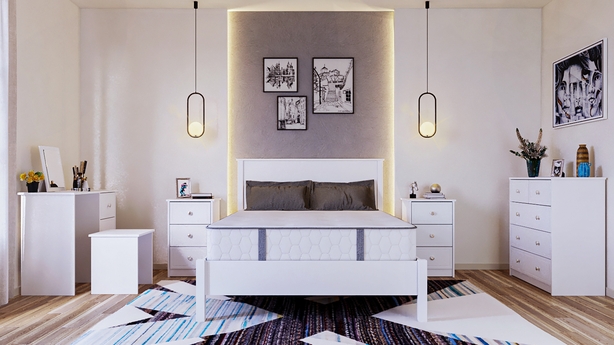 This is just the story of one business, but it's a tale that's replicated in firms across the length and breadth of the country.
No wonder then that when employers' organisation, Ibec, launched its pre-Budget submission last Monday, it warned energy costs are now posing a significant threat to the viability of many firms in Ireland.
It said some members will see energy bills rise this year to four or five times what they were 12 months ago.
Widespread impact
The result is an energy affordability crisis for the business sector, which could reach much wider than the pandemic.
That's because there isn't a business in the country that doesn't rely on energy in some shape or form.
From small and medium-sized firms that haven't got deep pockets, to big energy users who operate low-margin high-volume operations, the impact will be widespread.
Plus, there's the question of just how long this will continue, with some experts predicting that high energy costs are now here to stay for the medium to long-term.
"Businesses are shocked," said Shane Conneely, head of policy at Chambers Ireland.
"It's very hard for businesses to predict what the costs are going to be for them as these things increase."
Securing reduced unit rates is next to impossible at the moment, so businesses are having to look at other options to save energy.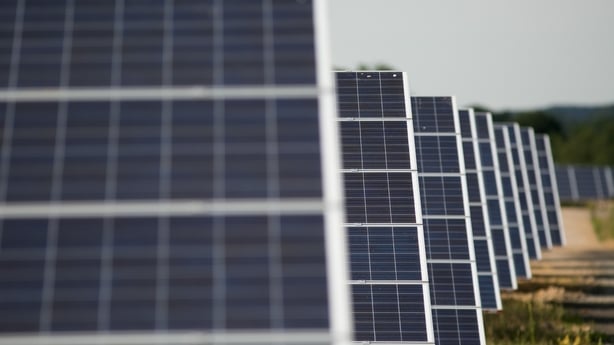 Chambers Ireland has been advocating members conduct energy audits through the Sustainable Energy Authority of Ireland to see where they can cut costs in the short term and become more energy efficient in the longer term.
"This can make serious reductions, often 10-20% reductions in the energy used. That's probably the best way of saving money at the moment," said Mr Conneely.
Others, he said, are looking at options for making themselves more energy self-sufficient, something David Briody is currently doing.
"Businesses at the moment that are really feeling it are ones that have relatively small margins"
He's about to put solar PV panels on one of the company's manufacturing sites, which he estimates will reduce energy costs by 55-70% when operational.
However, he's critical of the lack of support from the State, with grant assistance only available for solar PV when it is being installed alongside other efficiency measures.
David is also frustrated about how excess power can't be fed back into the grid in return for credit on days his plants aren't operating.
"We work a five-day week, so this system when it is operational will on a dull November day generate anything from 15-25kWh – and that power is going nowhere," he said, in reference to Saturdays and Sundays.
Shane Conneely said other businesses are looking at bringing in on-site generation and storage so they can produce and store power when it is cheaper and use it when it's more expensive, as well as smooth out possible interruptions in supply.
Some sectors feeling it more than others
While everyone is being affected, the severity of that impact does vary sector by sector.
"Businesses at the moment that are really feeling it are ones that have relatively small margins, so in areas such as hospitality which have really struggled over the past couple of years, and are struggling to find members of staff in many situations, they are looking at a situation where peak energy prices, dinner time prices, are going to increase considerably," Shane Conneely said.
"And those are the kind of things that can really make those enterprises that are on the edge of viability really have to reconsider."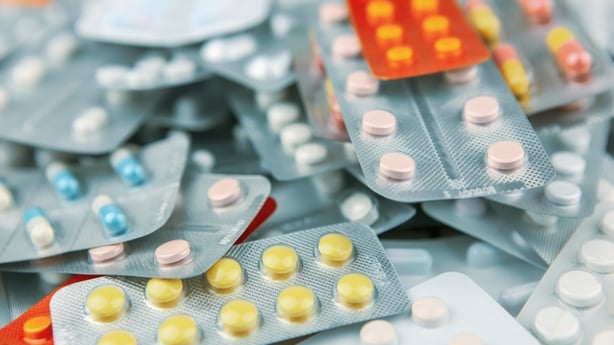 Pharma and medtech sectors are also very concerned, he added, as their operations are 24/7.
The energy regulator's proposal to impose tariffs to force a reduction in energy use by large users at peak times is therefore a worry.
Those working in the restructuring sector say that while they are seeing an uptick in inquiries for their services, they are not yet seeing many firms with energy specific problems, as has already been witnessed in the UK.
Instead, energy is compounding issues that were already there.
"There's a number of challenges that businesses are facing, particularly in the SME sector," said Declan Taite, managing director of Kroll in Ireland.
These include interest rate increases, cuts in discretionary spending among consumers, energy prices increasing and early next year businesses will have to start repaying warehoused debt to Revenue.
"I just think that there are a number of challenges that are there and when you add them all up, it just becomes quite a difficult situation for a number of businesses," Mr Taite said.
"I think businesses in the retail and the hospitality area are likely to suffer most on the back of a decline in discretionary spend."
The new "examinership light" process, known as SCARP, is likely to be increasingly used over the coming months, as companies try to restructure in the face of existential challenges.
"My sense is that we are going to see an increase in formal insolvencies before the end of the year and certainly going into quarter one next year," Declan Taite added.
All agree, therefore, that assistance is needed from the Government, and needed fast.
And it must be focused on those firms most in need and given in ways that is simple for business.
Otherwise, there's a big risk that for many, the lights will go out.