The European Central Bank certainly took its time in acting.
While its counterparts in other jurisdictions have been raising interest rates for months, the ECB held back and surveyed the landscape.
The bank gave plenty of advance notice of its intention to start hiking rates this month, but when they finally got round to it they took many by surprise with a whopping interest rate rise of half of one percent - double the increase they had signalled to markets.
There is an expectation that more rate hikes will follow. The ECB appears intent on bringing inflation back to its 2% target and is making that its primary objective right now.
So, now that they have started on the path to higher rates, have mortgage holders missed the boat or can they still lock in to a fixed rate?
No radical changes - yet!
While at least one bank - Permanent TSB - had indicated that it would absorb the first rate hike for variable rate mortgage holders, they might have been expected to renege on that promise in light of the bigger than expected 0.5% rate increase from the ECB.
In the end, it kept its variable rate unchanged.
Bank of Ireland did likewise. AIB confirmed earlier this week that it too would be keeping its variable rate unchanged.
Of the three, AIB has the lowest variable rate, which at 3.15% is matched by Finance Ireland and Haven. ICS Mortgages has a variable rate offering at under 3%.
Although there are better rates to be found on the fixed market, the variable rate products do offer a degree of flexibility to those who may require it.
The question is how long they stay that way and how far they might go.
As the ECB likely continues to raise rates, the estimated 175,000 property owners on variable rate mortgages here are surely in line for higher monthly repayments.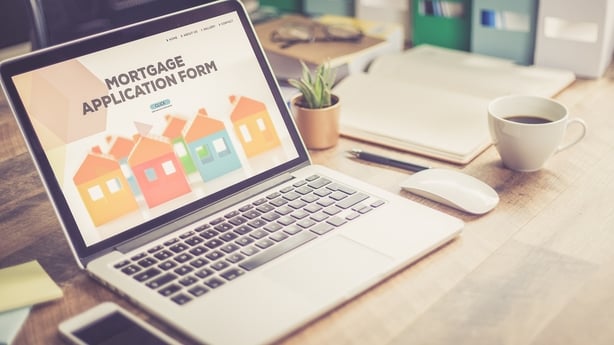 Growing popularity of fixed rates
Bank of Ireland has for many years made a virtue of switching its customers to fixed rate mortgages.
In 2016, the bank's then chief executive Richie Boucher told the Oireachtas Finance Committee that the lender was "deliberately incentivising customers to move to fixed rates".
Part of that process was pitching their variable rate offering at a level that is deliberately unattractive to customers compared to its fixed rates.
The move to fixing, Mr Boucher argued, gave customers and the bank more certainty.
Indeed, consumers appear to have responded to that move. Those looking to secure their first mortgage - as well as those already with mortgages - are switching to fixed rates with greater frequency, particularly in the last six months or so.
Part of it has been driven by enhanced competition in the marketplace in recent years, particularly the arrival of so-called non-bank lenders into the market.
Some of it is down to borrowers deciding to switch lender as two banks depart the market here, but much of the recent activity has undoubtedly been boosted by the trend towards higher interest rates globally.
We already have among the highest interest rates in Europe here. Consumers are increasingly aware of that and don't want to be paying more than they have to, particularly at a time when cost of living increase are putting finances under strain.
Surge in fixing
Data published by the Banking and Payments Federation of Ireland this week pointed to a particularly buoyant mortgage market here between April and the end of June with €3.1 billion of mortgage drawdowns - up over 40% on the same time last year.
That reflects the ever-increasing size of the average mortgage being taken out as well as continued momentum in the housing market in the aftermath of the pandemic - not to mention the pent-up demand for mortgages by those looking to get into the housing market.
However, it also reflects the surge in activity in households opting to remortgage or top-up their loans with an 80% increase in the value of mortgages in this category to €740 million in the three months.
"No doubt, much of this was driven by households looking to protect themselves from ECB rate hikes," Conall MacCoille, chief economist with stockbroker Davy said.
Joey Sheahan, Head of Credit at online brokers MyMortgages.ie and Author of the Mortgage Coach, said that indeed was the case from his experience.
He said switching activity had been busy in the year to date and he was expecting a 'flurry of activity' in the months ahead.
"Fixed rates are dominating the mortgage market," he said.
Have fixed rates already gone up?
The pricing of fixed rate products tends to reflect the price of funds on the money markets.
That has been steadily increasing in recent months, as reflected in the bond markets with yields on government and corporate debt rising significantly - albeit to levels that are still considered low by historical standards.
However, very few mortgage lenders have followed through with hikes to their fixed rate products.
Just ICS Mortgages, Finance Ireland and Avant have increased their fixed rate offerings - by a fairly modest margin - reflecting that higher cost of funds, but they still have among the most attractive rates on the market.
The bank lenders have left pricing largely unchanged, primarily because their funding consists largely of retail deposits which are plentiful right now.
"These trends in pricing are unlikely to persist as rates move higher, albeit individual lenders will likely move over different timeframes as dynamics differ in terms of pricing approaches to market," Davy Financial Analysts, Diarmaid Sheridan and Antonio Duarte, said in a research note.
They believe re-mortgaging levels are likely to remain elevated in the coming months but will move back to more 'normalised' levels as the pricing adjusts.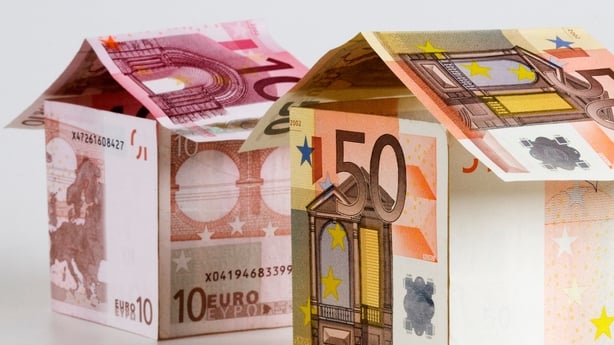 So, I haven't missed the boat?
There are plenty of options for fixing at attractive rates over periods from one to thirty years.
Deciding at which point to fix depends on the borrower's level of risk appetite.
Avant currently offers a 30-year fixed option with rate starting from 2.5% and Finance Ireland offers terms of up to 25 years fixed.
"They give a strong level of security, especially for those who want the comfort of knowing what their future financial outgoings are going to be," Rachel McGovern, Director of Financial Services with Brokers Ireland said.
And in the current rate hiking cycle, it could very well turn out to be a valuable future-proofing tool.
However, in the context of the precarious growth scenario facing the eurozone at the moment, the ECB may not opt to raise rates as far as their counterparts.
Indeed, some have speculated that rate cuts might be on the cards again if a severe recession results from adverse developments in the energy sector.
After all, the last time that the ECB raised interest rates in 2011, it was forced to reverse the rate hike within months as a debt crisis that threatened the euro took hold.
The fact is, though, that nobody knows which way interest rates are likely to go.
ECB President Christine Lagarde as good as admitted so last week with her declaration that the bank would make its monetary policy decisions on a "month by month, step by step" basis and it would be 'data dependent', essentially abandoning the policy of 'future guidance'.
Rachel McGovern said history had thought us not to speculate on interest rate moves.
"Ten years ago, hardly anyone believed or foresaw that the ECB interest rate would drop to zero as it did in 2016 or that it would maintain at this level until now," she pointed out.
She said fixed rates at least offered property owners the security of knowing what their outgoings would be over a certain period.
"There are still very good long-term fixed interest rates in the market, which mean that people can plan their financial affairs knowing what their financial outlay will be over the longer-term. And these will suit some tracker mortgage holders, those on the higher tracker rates," she added.
So, should I give up my tracker then?
"Trackers are gold" is a refrain many of us would have heard over the last decade or so and the overwhelming advice was to guard them closely.
However, in the context of the changed interest rate environment, the question has arisen as to whether the sheen has come off the gold and if it might be time to consider letting the tracker go?
Again, it depends on risk appetite and how far rates go in the current rate cycle.
Brendan Burgess, founder of the financial website askaboutmoney.com said it was largely dependent on what rate a mortgage holder is paying on top of the ECB rate, which dictates tracker pricing.
"If they have a cheap tracker, for example a margin of 0.5% above ECB, with 20 years left to run, they should probably not fix," he said as a general rule of thumb.
"However, if they have an expensive tracker, such as ECB + 2%, then they should probably fix."
All of the banks will be automatically passing the 0.5% rate increase onto their tracker mortgage customers in the weeks ahead.
They will write to affected mortgage holders.
It's a correspondence that some may get quite used to in the months and years ahead.
But then much of it hinges on the path ahead for the economy.
Following a period of remarkably loose and stable monetary policy, the interest rate landscape is changing.