The market town of Newcastle West has long been the commercial centre for the rural community of west Limerick.
The town has two banks attracting business from surrounding towns and villages where branches have closed in recent years. Businesses in Newcastle West are thriving post-pandemic, but challenges remain.
Mary Hayes opened Ela Maria boutique 40 years ago, naming the boutique after her two daughters - Elaine and Maria who now run the store, located in a listed building in the town square.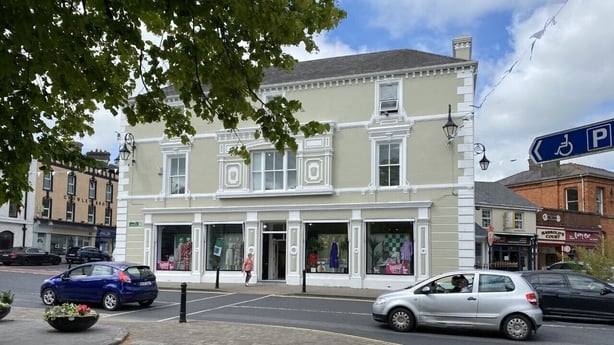 The boutique had a small online presence before the pandemic and while they invested in it during the pandemic, owner Maria Field says they were not reliant on it.
"It was good in the sense that we got a great feel for it but we still sold more during the pandemic from people ringing us and asking for pieces to be sent to them," she said.
"Online is ok but it's certainly not the be all and end all. It proved to us that people wanted to come back into the store, and touch things, try them on and get an opinion. That's a core part of our business, the personal service that we can give."
We need your consent to load this rte-player contentWe use rte-player to manage extra content that can set cookies on your device and collect data about your activity. Please review their details and accept them to load the content.Manage Preferences

Fashion trends changed in 2020 with people opting for casual wear. It meant it was difficult to predict a reversal of that trend in 2022.
" We now have plenty casual left in the sale," Ms Field said. "We couldn't have had enough dresses this year. It was amazing, when occasions came back for everybody, they just wanted to get dressed up."
Having an online presence wasn't essential for operations at Ela Maria, but online connectivity is vital for The Yard - a new workspace in Newcastle West.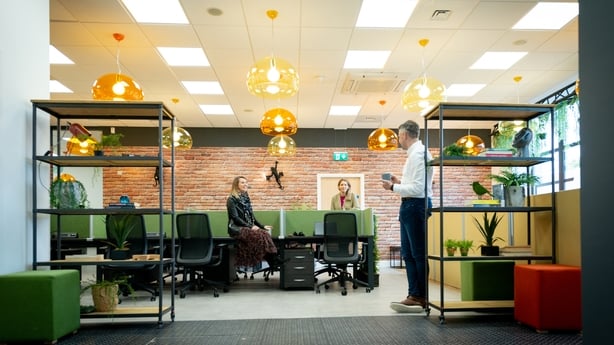 It offers a professional work environment, with security, high speed broadband in an ergonomically designed office space.
The private offices became very popular very quickly when it opened in 2019, and as more people returned to offices, more remote workers started to The Yard, according to business manager, Clair Finnegan.
"One major difference that we have seen and that has evolved over time is that employers are buying into this. We have a number of employers who are now paying for their employees' desk or offices and these would have been employees that previously would have worked in the office."
The advent of remote working during the pandemic has been good for business at The Yard.
"It has expanded our clientele who could potentially come through the doors, not only for business but for the community."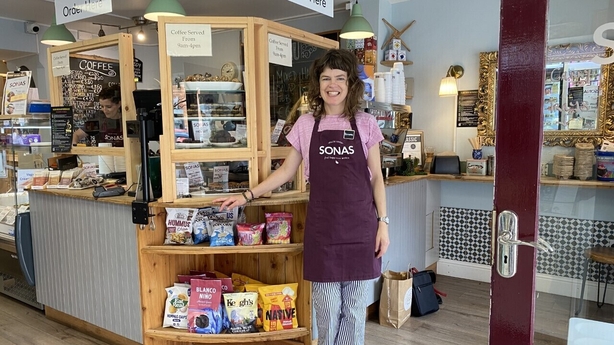 Back on the square in Newcastle West is Sonas Healthfoods, which traded during the pandemic and was very busy.
Rosemarie Bennis opened the store in 2001. "I just loved this whole area of wholefoods and natural remedies and what's now called 'wellness'."
Sonas Healthfoods has a coffee bar using premium coffee beans from The Old Barracks Coffee Roastery in Birdhill. It sells salads supplied by Gourmet Greens in Abbeyfeale, and wholesome treats like peanut balls from Nutshed in Nenagh.
It has a vast range of herbal supports and nutritional remedies, and Ms Bennis says she sees a big demand for products that help with stress, lack of sleep support and burnout.
---
Kilkee looks forward to a busy summer season, but challenges remain
---
The business has been impacted by Brexit which has left the store out of stock on some popular items.
"We deal with a lot of Irish suppliers but a huge amount of our food products and remedies and supplements are coming in from the UK. The delays and the lack of preparedness on that chain really affected us," she said.
"I think a lot of suppliers just deemed the Irish market too small so they don't bother."
Ms Bennis's business outlook is positive.
"We've always traded on service, ambience and passing on a good experience. Yes there will be pinches, but I find that you can't be a bad news store, we're a good news store. We sell solutions, we give you a nice experience and we listen, so that you go out feeling better than when you came in, and that's not going to change."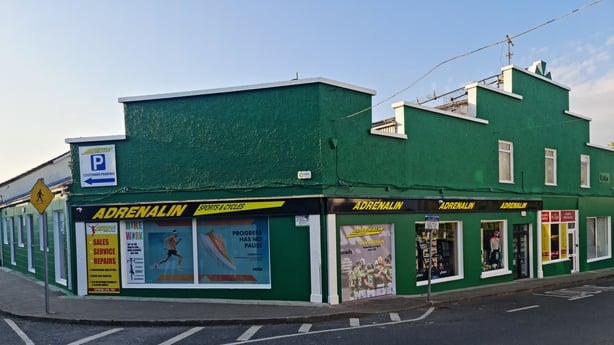 The Limerick Greenway, a renovated 40km walking and cycling route connecting the three towns of Rathkeale, Newcastle West and Abbeyfeale, opened to the public a year ago.
It has been a boost to business for Adrenalin Sports and Cycles, according to Aaron Thompson, digital marketer.
"Bikes were flying out the door when it came to the greenway," he said. "It was a little bit slow at the start when it opened up as people were getting used to it, and seeing what facilities were like, but once they knew what the facilities were, they were looking for bikes, left, right and centre and all the accessories that come with it."
The success of the Limerick hurling team has also benefitted the sports store with Limerick jerseys selling fast before Sunday's All-Ireland final.
Mr Thompson said an additional 100 jerseys arrived at Adrenalin Sports last Thursday and they only had 5 left by Friday morning.
"Last year, we were lucky enough to get the Liam McCarthy Cup in store a couple of weeks after the match. It's great to see kids out showing their support, showing community spirit post-Covid and getting out and just enjoying the atmosphere that surrounds the match."
The cup is likely to make a welcome return to the store in the coming weeks.