The Silver Stream healthcare group, which manages a number of care homes across the country, is opening three new nursing homes, which they say will create an additional 500 full time jobs.
The group, which runs care homes in Dublin, Meath, Wicklow, Cork and Tipperay, is now opening facilities in Riverstick in Cork, Duleek in Meath and at Dundalk in Louth.
The group, which is one of the largest providers of residential care for older citizens, says the new homes will bring its current bed capacity to 750.
The company says it will also double its current bed capacity in single and double ensuite rooms and increase the number of homes it runs to 11, providing both long-stay, respite care, convalescence and end-of-life care.
It said it will support the creation of 500 employees in nursing, physiotherapy, care assistants and home facilities personnel.
The facility at Riverstick, opened by the Taoiseach this morning, will also provide a transitional step-down care centre, in association with the HSE and Cork University hospital, which is aimed at relieving some of the demand for acute beds at CUH.
Tom Finn, CEO of the group, said they are opening the new care homes at a pivotal time, providing critical solutions for the rapidly changing care needs of Ireland's older citizens.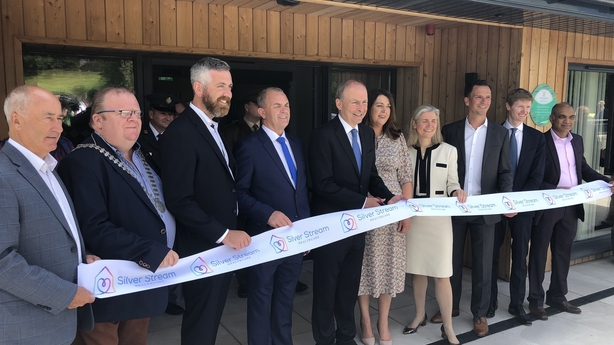 Micheál Martin said the transitional care unit - which will facilitate patients leaving acute and emergency services earlier to recover - is "the type of development we need to see more of as one of the ways to take the pressure off our acute hospitals".
The transitional care unit, opened in partnership with the HSE and Cork University hospital, is one of a number of care facilities opened at Riverstick today.