It's a big number. Inflation in Ireland is estimated by Eurostat to have hit an annual rate of 9.6% in June. That's getting pretty close to 10%.
That's higher than the peak that had been predicted by most forecasters at around 8.5%.
And it means we've taken another year backwards in the comparison game - to 1983, the last time inflation tipped towards 10%.
Yes, we're talking 'Karma Chameleon' and 'You Can't Hurry Love' so things really are getting very bad!
At the risk of repeating something that you've heard more than a few times this year, energy prices remain the biggest contributor to inflation.
Energy prices across the euro area rose at an annual rate of 41.9% in June, close to the 44.3% annual rate in March in the immediate aftermath of the Russian invasion of Ukraine.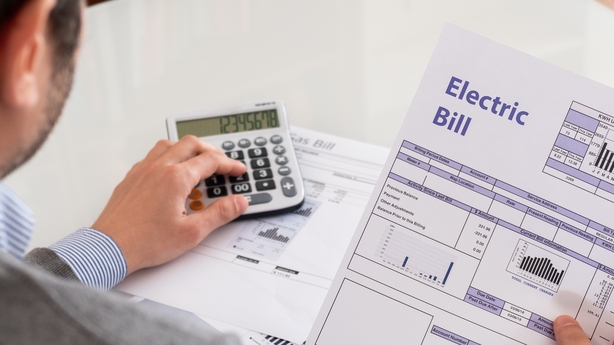 The CSO supplied more data on the Irish numbers revealing that energy inflation in June is estimated to have risen by 54%. In fact, it jumped by over 6% in just one month.
As if to reiterate the point, Electric Ireland yesterday announced an increase in residential gas bills of 29.2% while electricity customers will see their bills go up by 10.9%.
That's on top of their electricity charges going up by 23.4% in March and gas bills rising by 24.8%.
They're unlikely to be the only utility provider to impose another round of price increases.
If there's a gas supply crunch this winter, we may not be able to rely on that gas imported via the UK.
And that means when it comes to measuring inflation, August is likely to see those prices translating into higher inflation.
Unfortunately, as long as the war in Ukraine continues, there is unlikely to be any hope that energy prices will stabilise and with them, general inflation.
In fact, the last couple of weeks has seen the energy situation in Europe get even more serious.
Germany has triggered the second stage of a three part emergency gas plan to subsidise prices and safeguard supplies by encouraging big industrial customers to use less gas.
It's not rationing but it's not far off.
And if you think we're safe because we still get a quarter of our supply from Corrib and the balance from a benign Britain, think again.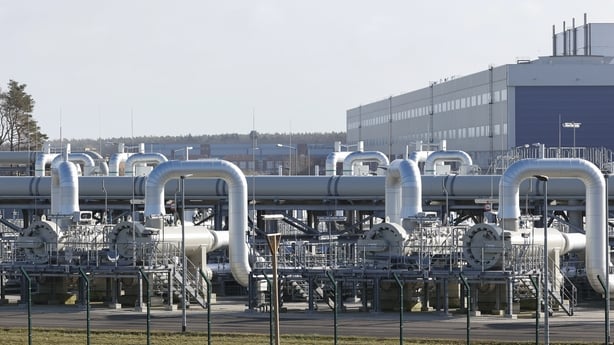 As highlighted by Professor John FitzGerald in a newspaper column this week, if there's a gas supply crunch this winter, we may not be able to rely on that gas imported via the UK.
This followed UK newspaper reports this week that the UK's National Grid has an emergency plan that includes cutting off gas interconnectors in the event that supplies run short this winter.
It's not clear if that means us, too.
We may need a plan sooner than we think.
The Department of Communications, Climate Action and Environment has been carrying out a review into the security of energy supply for Ireland's gas and electricity systems since 2019.
It's fair to say a lot has changed since.
The last time I enquired about this review earlier this year, I was informed by the department that "the technical analysis will be published and the public consultation commenced by mid-2022.
"It is planned to complete the overall review following this consultation, at which point it will be submitted to Government."
We may need a plan sooner than we think.