The European Central Bank will skew reinvestments of maturing debt to help more indebted members and will devise a new instrument to stop fragmentation, it said today, seeking to temper a market rout that has fanned fears a new debt crisis.
Government bond yields have soared on the 19-country currency bloc's periphery since the ECB unveiled plans last Thursday to raise interest rates in July and September to tame painfully high inflation that is at risk of becoming entrenched.
The sell-off was exacerbated by the absence of any concrete plan from the ECB to limit this rise in borrowing costs.
This raised fears that policymakers were too complacent about the situation of more indebted nations like Italy, Spain and Greece.
"The Governing Council decided that it will apply flexibility in reinvesting redemptions coming due in the PEPP portfolio, with a view to preserving the functioning of the monetary policy transmission mechanism," the ECB said after a rare unscheduled meeting.
PEPP is the ECB's recently-ended pandemic support scheme.
"In addition, the Governing Council decided to mandate the relevant Eurosystem Committees together with the ECB services to accelerate the completion of the design of a new anti-fragmentation instrument," it added.
Central Bank of Ireland Governor and ECB Governing Council member, Gabriel Makhlouf, told RTE News after today's meeting that it was to "take stock" of the market reaction to last week's ECB interest rate announcement and to ensure some of the work previously underway to ensure the transmission of monetary policy operated across the whole of the euro area would continue effectively.
"We've been signaling for a while that we have been absolutely committed not only to deliver on our price stability mandate but to ensure that monetary policy is transmitted across the whole of the euro area and not to let financial market sentiment get in the way of that happening," he said.
"So what we did today was took stock of how markets had reacted and confirmed that we are going to continue with the work that we have been doing."
We need your consent to load this rte-player contentWe use rte-player to manage extra content that can set cookies on your device and collect data about your activity. Please review their details and accept them to load the content.Manage Preferences
Italian 10-year yields surged to 4.27% yesterday, their highest since early 2014 and 250 basis points more than 10-year German bonds, the euro zone's benchmark.
Markets calmed today as news of the ECB's extraordinary meeting emerged and Italy's 10-year yield fell to 4%, helping narrow the Italy-Germany spread to 230 basis points.
There is no universally accepted level for this spread but Carlo Messina, the CEO of Intesa, Italy's largest bank, earlier on Wednesday said the country's economic fundamentals would justify 100 to 150 basis points.
The spread on 10-year Spanish bonds meanwhile narrowed to 127 basis points from 135 on Tuesday, while for Greece, the move was to 271 basis points from around 295.
The discussion comes on the same day that the US Federal Reserve is expected to hike interest rates, with investors dramatically raising their bets for a 75 basis point increase, a swing in expectations that has fuelled a violent sell-off across world markets.
News of the ECB meeting sent the euro surging over half a percent to 1.0487 against the dollar, while 10-year Italian yields fell 22 basis points and Italian stock futures rose sharply.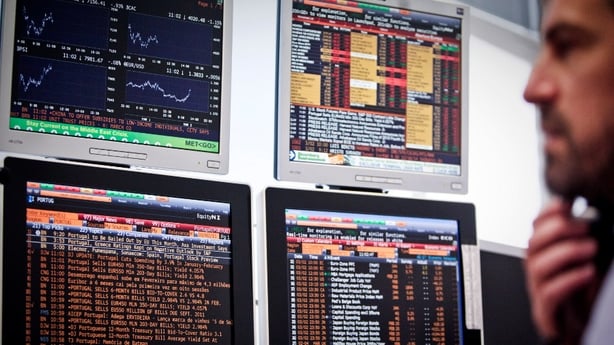 Earlier, 10-year German yields, a benchmark for the 19-country currency union, had hit 1.77%, their highest level since early 2014 while their Italian counterparts jumped 240 basis points higher, the largest spread since early 2020.
ECB board member Isabel Schnabel, the head of the bank's market operations, said yesterday that the ECB was "closely" monitoring the situation and was ready to deploy both existing and new tools if it found that the market repricing was "disorderly."
"We will not tolerate changes in financing conditions that go beyond fundamental factors and that threaten monetary policy transmission," Schnabel said, adding that there were no limits to its commitment to prevent fragmentation.
She argued that as a first line of defence, the ECB could deploy cash from maturing bonds into stressed markets and if needed, the bank could devise a new instrument.
But Schnabel argued against pre-emptively announcing a tool as it would need to be tailored to a particular situation with conditions, limits and safeguards set on a case-by-case basis.
"Now we're talking. Just talking, but it's a start," Pictet Wealth Management economist Frederik Ducrozet said.
"We should get a statement along the lines reflecting a willingness to act and then maybe they will also task committees to work on options, this is what was missing from last week," Ducrozet added.