Over £600 million will be spent in Britain on royal memorabilia and decorations as our neighbours in the UK celebrate the Platinum Jubilee of Queen Elizabeth II - the first British monarch to reign for 70 years.
Marks & Spencer opened a jubilee shop online selling Union Jack bunting and corgi cushions, and Harrods has sold out of its commemorative mugs and tea towels.
The jubilee celebrations are a welcome boost to trade in Northern Ireland, said Glyn Roberts, CEO of Retail NI.
"There's a positive vibe in Northern Ireland this weekend," he said. "It's a double bank holiday and half-term from school, so a lot of our seaside towns will do well with extra visitors, and our hospitality sector will do well over the next few days.
"There will be lots of street parties, and our members will do quite well out of that. We're expecting a significant boost from the jubilee, but it's very hard to quantify," Mr Roberts said.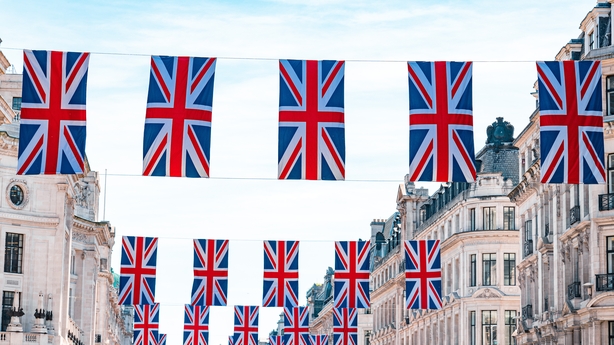 In fact, the boost to the overall UK economy has been quantified at £6.37 billion, according to a report by VoucherCodes.co.uk.
It found that a fifth of the British population plan to attend a street party and that more than £2bn will be spent on food and drink supplies alone.
The research also suggests that pubs and restaurants will generate almost £3bn in sales.
A chocolatier in Northern Ireland received an order for 50,000 chocolate discs to crown cupcakes as part of a collaboration with Cobbs Cakes.
Geri Martin and her team of chocolatiers at The Chocolate Manor in Coleraine, hand-piped every single disc which are adorned with the Queen's Platinum Jubilee logo.
"It means a lot to a small business like ours to contribute to such a momentous occasion," Ms Martin said. "We are a small team of seven and such a large order was a challenge that we relished. It was a tall order given that we hand-piped every disc."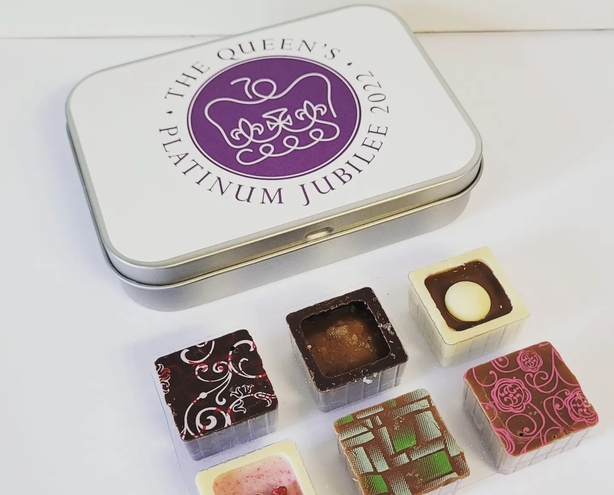 A jubilee disc box and a truffle tin have been sent to four Royal households as part of a hamper from Northern Ireland businesses, she said, "so yes, there's a chance the Queen will get to enjoy our chocolates this weekend!"
Even though The Chocolate Manor only opened in 2012, it has a tradition of making chocolate for members of the Royal family. "We were asked to make chocolate for the Duke and Duchess of Cambridge during a previous royal visit."
An estimated ten million people plan to celebrate the Queen's Platinum Jubilee, according to the Department for Digital, Culture, Media and Sport.
The Department also said that more than 70,000 'Big Jubilee Lunches' and 200,000 more local events have been planned across the UK.
A lot of cake will be consumed at jubilee lunches, particularly Victoria sponge cake - named after the second longest reigning monarch, Queen Victoria.
The jubilee is a boon for British bakeries.
The Queen herself will enjoy the official jubilee cake created by patisserie, Mark Bennett.