As Ulster Bank and KBC prepare to leave the Irish market, pensioners Jane and Michael from Co Meath, say more face-to-face supports are needed for older people when it comes to switching banks.
They have been Ulster Bank customers for the past 35 years, and say they have received no help from the provider.
"We feel let down, it is as simple as that," Jane said.
While they have not yet received their account closure notice letter, from which date they will have six months to complete the process, they are already feeling the pressure.
"The closer it gets, the more anxiety provoking it is," Jane said.
"The biggest cause of anxiety is uncertainty.
"As the saying goes, fail to prepare, prepare to fail, and this is a case of the banks failing to prepare, and are we going to fail with them?" she asked.
After waiting four weeks for an in-person appointment, the couple managed to set up a new account with one of the remaining retail banks.
But they were initially told to set up the account online - something they were not comfortable with.
Michael said he felt like the bank didn't want to give him an in-person appointment.
"When I said I wanted to open a joint account, then they gave me an appointment," he explained.
"But if it was a single account, they said to do it online."
Simply put, Michael said he would not have been able to set up an account online.
We need your consent to load this rte-player contentWe use rte-player to manage extra content that can set cookies on your device and collect data about your activity. Please review their details and accept them to load the content.Manage Preferences
"I'm the older generation and I didn't grow up with computer technology," he said.
As the departure of the two banks edge ever closer, Michael and Jane will be hoping the exiting banks and the remaining providers, place a greater focus on their face-to-face support - especially for their older customers.
"The customer service has been disappointing, very disappointing," Jane said.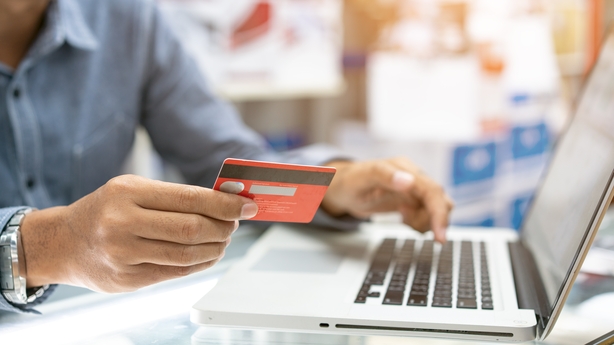 It's not just older people who have concerns about making the switch.
David McWeeney is switching banks for the second time in the space of a year.
He closed his account with Ulster Bank when he heard they were leaving the Irish market - and moved to KBC.
"I set up my new current account, credit cards, moved all of my direct debits over to KBC - and one month later they announced that they are also leaving the market which was just quite frustrating because I had just after moved everything over from Ulster Bank," he explained.
Mr McWeeney said switching banks at anytime is stressful, but the cost of living crisis is adding to the pressure.
"I have been dipping a lot more into my credit card this past six months or more, and it can be quite stressful when you are trying to think if this new bank will make it easy for me to move that deficit on my credit card over to their credit card.
"Will I be able to get as much credit or get verified for the credit limit that will cover my old credit card or will they make me pay it down before they close the account?
"So it can be quite stressful," he said.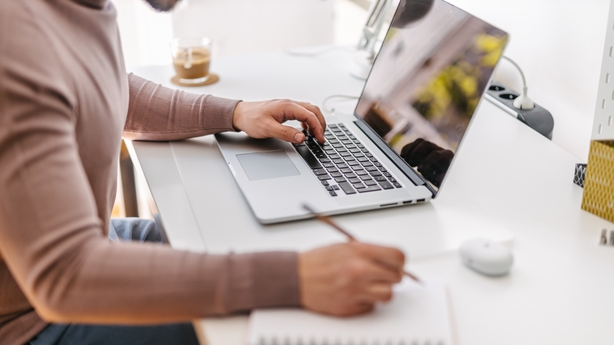 KBC Customer Alex O'Mahony is also in the process of switching.
"I had put it on the long finger, but with all the press about nearly a million people looking to switch in the next six months between Ulster Bank and KBC, I said maybe I should get out ahead of it," Mr O'Mahony said.
He has set up a new account, but like many, he's worried about transferring over his direct debits and payments to his new account.
"I am just worried that some of those will fall through the cracks," he said.
"You have to double check and triple check that you have got absolutely everything before you close that account out because what is going to happen is that your Netflix subscription could bounce if you haven't transferred it, or your gym membership or something like that," he said.
The Central Bank switching code is supposed to help customers when it comes to switching banks.
But Daragh Cassidy from comparison website Bonkers.ie said it is not fit for purpose.
"There is a switching code in place, and under the switching code your new bank is supposed to help you switch over, but it is not really working to be honest.
"Even before Ulster Bank and KBC decided to leave and put pressure on the banking sector, there was always a little bit of hand-holding that took place when people tried to use the switching code," he explained.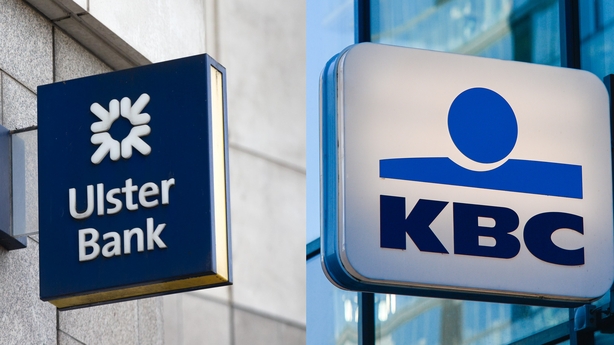 Mr Cassidy is encouraging Ulster Bank and KBC customers to set up a new account as soon as possible.
"Most providers now allow you to open the account online yourself, without having to make any type of appointment, in the space of around ten minutes," he said.
If you are opting for the online route, Mr Cassidy said you will need to upload a number of items.
"You will need to take a selfie, a picture of your passport, and also a picture of a utility bill, lets say - for proof of address," he explained.
Then, once you have your account opened up, Mr Cassidy said you can work with Ulster Bank and KBC on identifying your direct debits, standing orders and payments - and gradually move them across.
"The last thing people want to do is to leave it until the last minute and then struggle to actually have a current account open or in place," he said.
Mr Cassidy said if you want to open a joint account or if you have a non-EU passport you may have to go into a branch to set up an account.
Also, for those who don't feel comfortable setting up an account online, the advice is to book an appointment at the bank you want to move to.
"Do not leave it until the last minute because you are already looking of a wait of about a few weeks to get an appointment in a branch," Mr Cassidy said.